February 10, 2012 – 7:16 pm
This is a quick and easy meal that uses leftover chicken. I used meat leftover from my beer braised chicken (about half a chicken's worth). You could grill up a pound of skinless boneless thighs or breast and chop it up if you don't happen to have leftovers sitting around.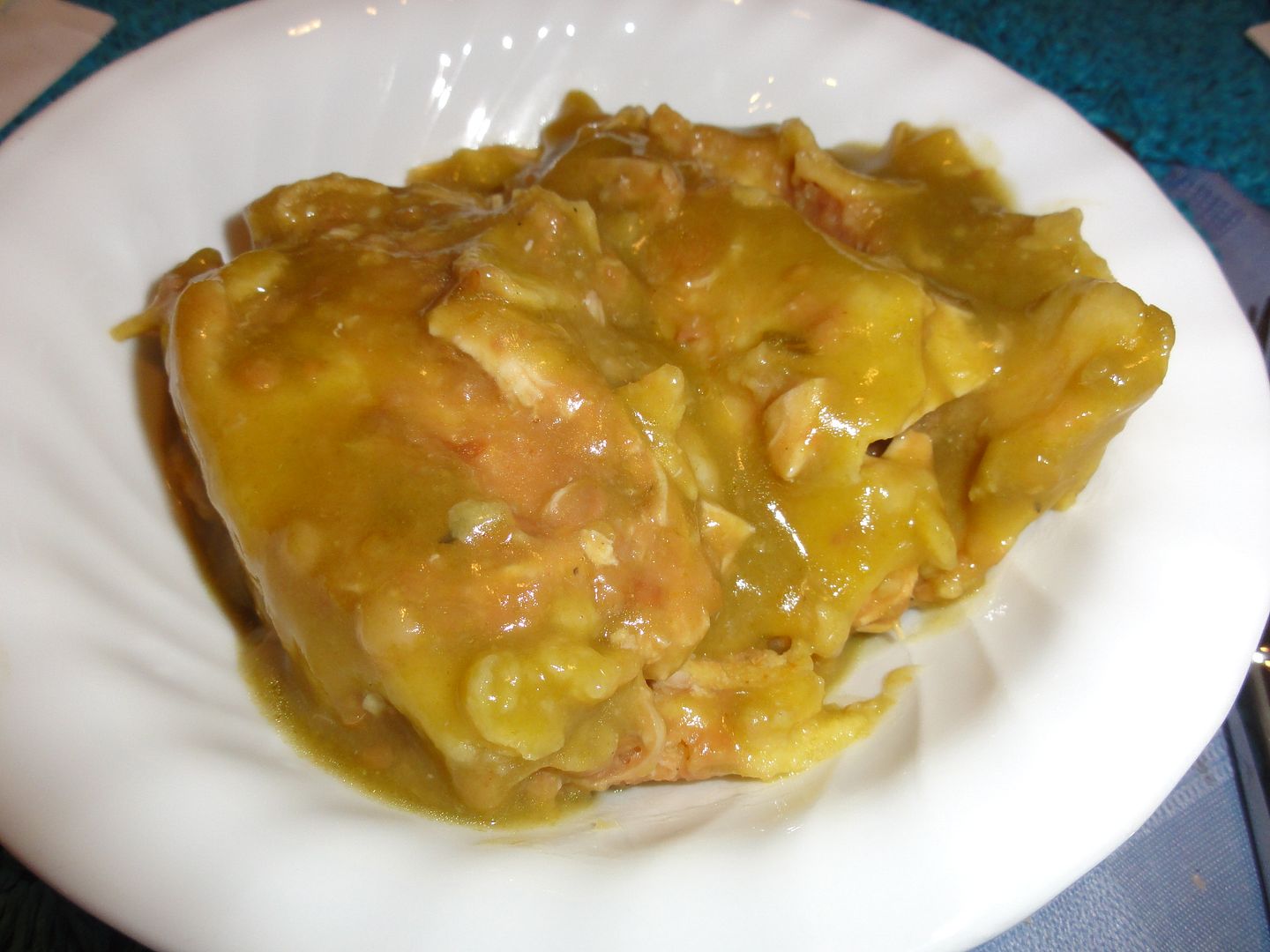 Green Chile Chicken Enchiladas
Serves 4
4 cups chopped cooked chicken
1 16-oz can refried beans (I like Old El Paso)
8 large yellow corn tortillas (about 7 inches in diameter)
1 15-oz can green chile enchilada sauce (I like Hatch)
Preheat oven to 375 degrees F.
Warm the chicken and beans in a large microwave safe bowl for about 3 minutes, or until warm. Stir to combine. Fill each tortilla with about 1/2 cup of filling, and roll to close. Place each filled tortilla seam side down in an 8 x 8 inch baking dish. Spoon any extra filling evenly over the top, then pour the enchilada sauce over the top.
Bake for 20 minutes, or until the sauce is bubbly. Serve warm.