May 3, 2013 – 11:05 am
We had a salsa contest today at work, and I made my variation of this recipe from the Food Network. It turned out quite nicely and was very easy to throw together. I won for Spiciest (even though this doesn't have that much of a kick) and tied for Best Overall. Yay!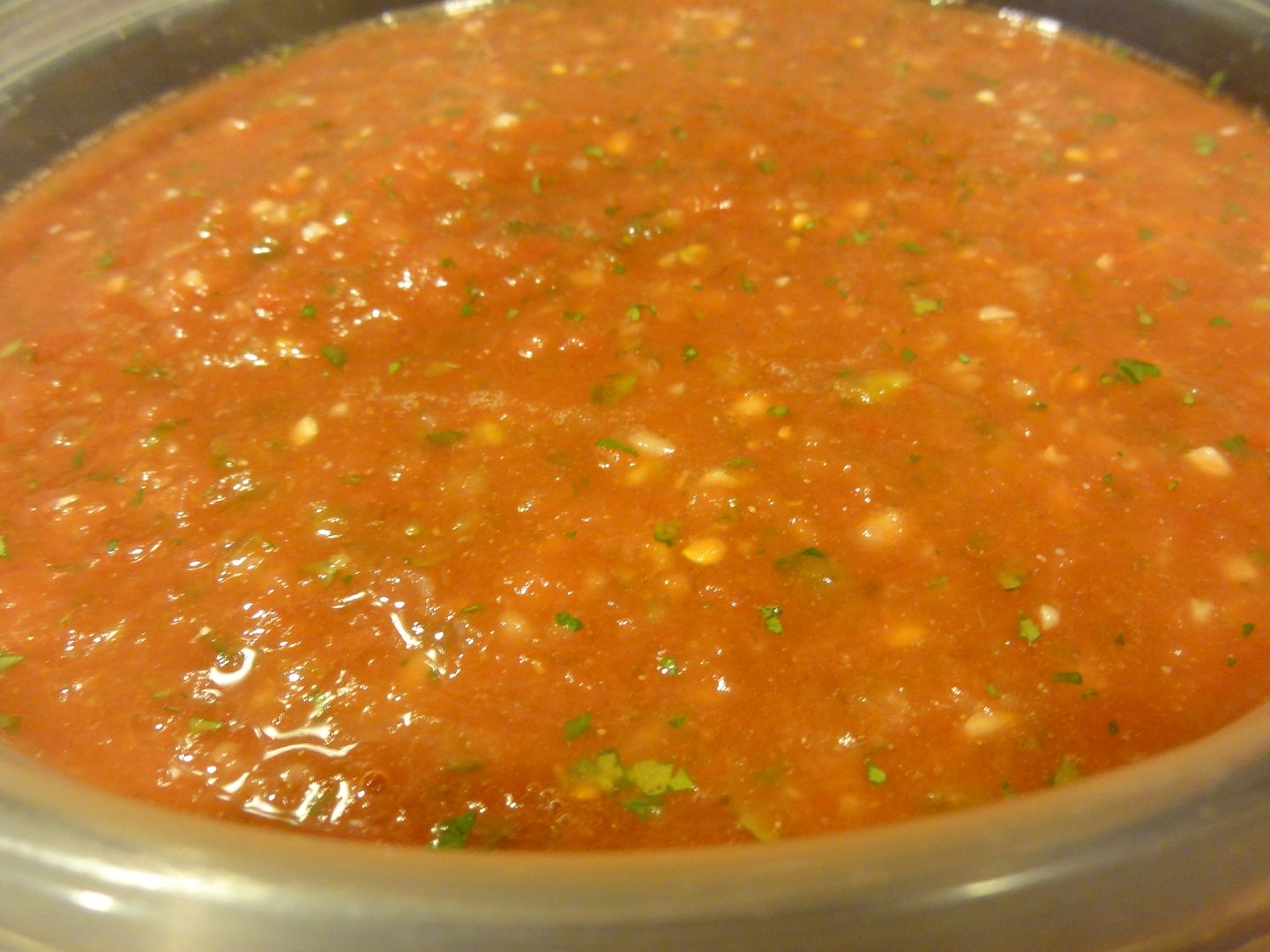 Restaurant Style Salsa
Makes about 8 cups
2 10-ounce cans diced tomatoes and green chiles (I use Rotel)
1 28-ounce can whole tomatoes with juice
1/4 cup fresh cilantro leaves
1/2 small sweet onion, chopped
1 clove garlic, minced
1 large whole jalapeno, sliced thin (keep the seeds and membrane for spicier; remove them for milder)
1/4 teaspoon ground cumin
1/2 tsp kosher salt
1/4 tsp granulated sugar
1 whole lime, juiced
Place all the ingredients in a 12 cup food processor and pulse until well blended. Pour into a bowl and refrigerate for at least 1 hour before serving to let the flavors meld.