June 7, 2011 – 6:21 pm
This is a take on my beer bread inspired by a recipe I saw on Twin Tables. This was a very tasty quick bread, and a nice accompaniment to some of our favorite chicken apple sausages for a quick and warm meal on a cool and rainy spring evening.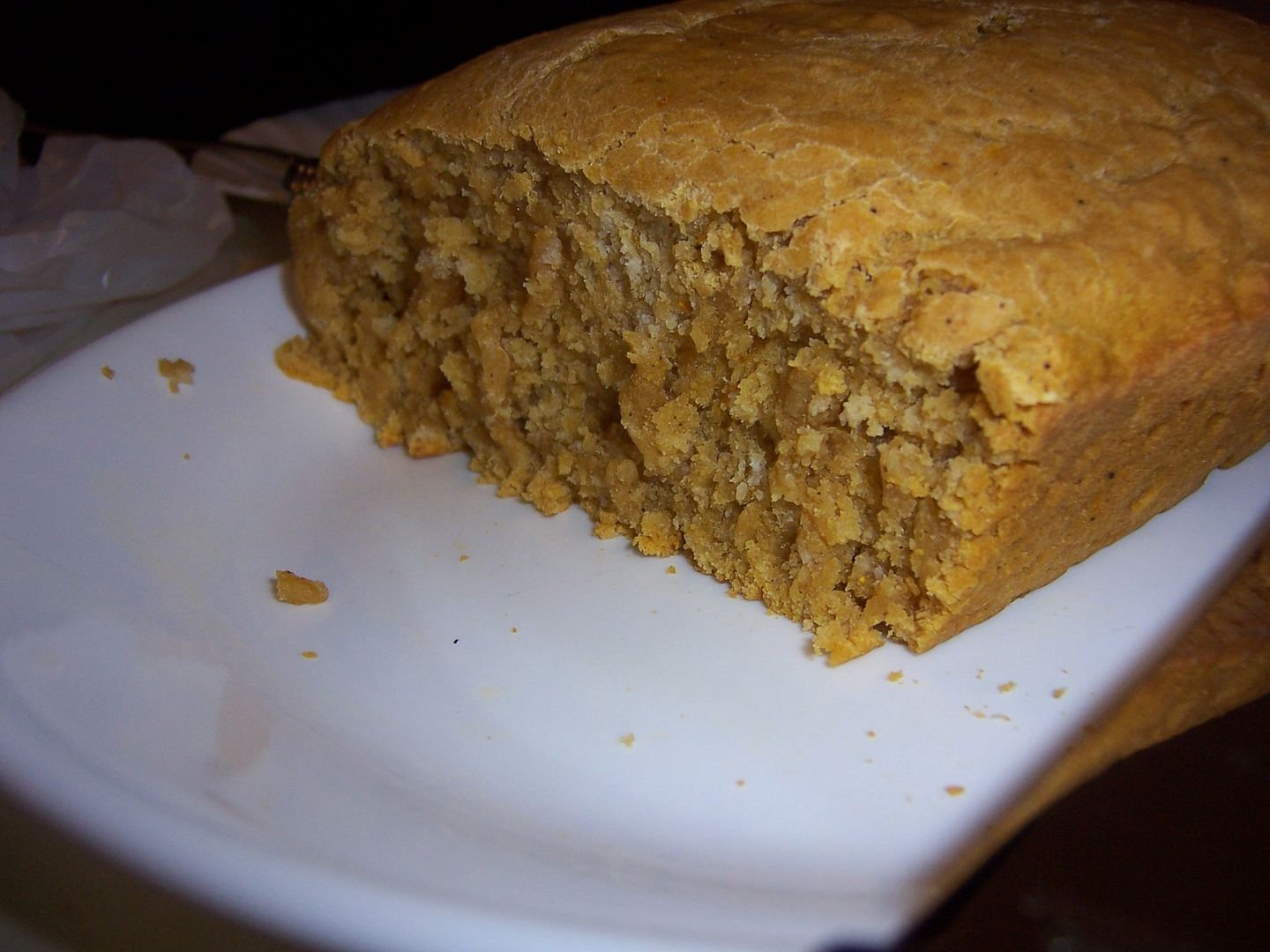 Pumpkin Beer Bread
makes 1 loaf
3 cups all purpose flour
1/2 cup white granulated sugar
2 tsp baking powder
1/2 tsp salt
1/2 tsp ground cinnamon
1/4 tsp freshly grated nutmeg
1/8 tsp allspice
1/8 tsp ground ginger
1 12-oz bottle beer, medium to light in color (I used the local Scuttlebutt Amber Ale, but it would be really good with a fall seasonal pumpkin beer too)
3 tbsp canola oil
1/2 cup pumpkin puree
Preheat the oven to 350 degrees F.
Spray a 9″ x 5″ loaf pan with non-stick spray and set aside.
Stir together the flour, sugar, baking powder, salt, and spices. Mix in the beer, canola oil, and pumpkin until just combined.
Scrape the dough into the loaf pan and bake for 55-60 minutes, or until a toothpick inserted into the center comes out clean.
Let cool for 5-10 minutes before slicing. Serve warm.