August 3, 2008 – 6:43 pm
Today was a big day for Emma. We started out with a big corgi meet-up at a local dog park. There were tons of other corgis there, and Emma had fun after she got over being overwhelmed by so many other dogs. I didn't let her off the leash this time, because the dog park was huge (several acres!) and she's not yet trained well enough for me to trust her to always come when I call (unless I'm holding a bag of chips, which are her favorite thing in the whole world). Here are a few pictures: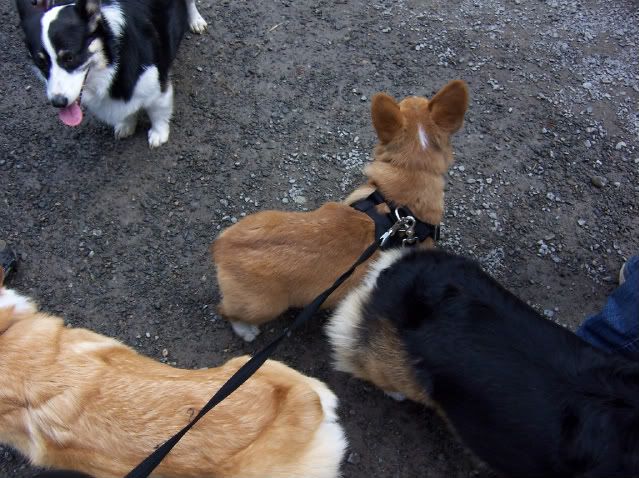 Arriving at the park and meeting new friends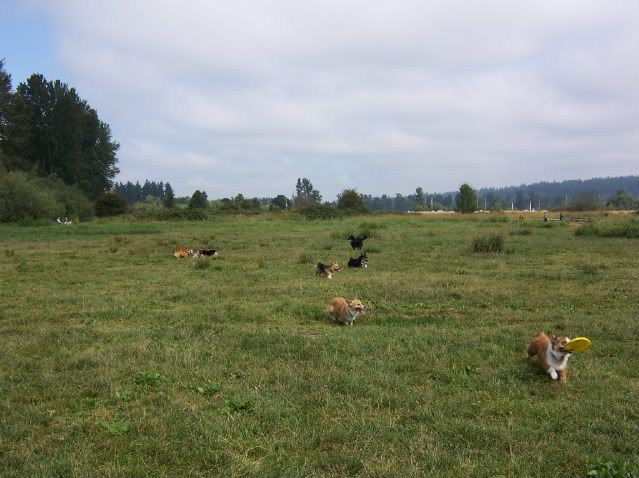 Yay! Balls and frisbees!

Lots of walking too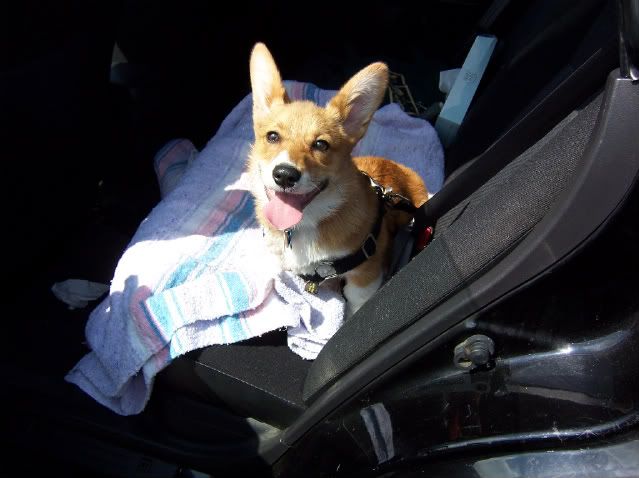 Awww, is it time to go home already?
She was so tuckered out that she slept most of the way back home and for most of the afternoon. In the late afternoon, we set off to our first puppy kindergarten class. She was a very good little dog, and hopefully we'll both get a lot out of the class. Shaun will come when he can, but between the Navy now and with the LSAT coming up in a few months in the midst of working, he has other priorities right now.