September 7, 2017 – 2:56 pm
This is a great late summer meal. Sometimes, we'll add some sliced grilled chicken or garlicky shrimp or langostino tails for a bit more hearty meal, but this is great all on its own.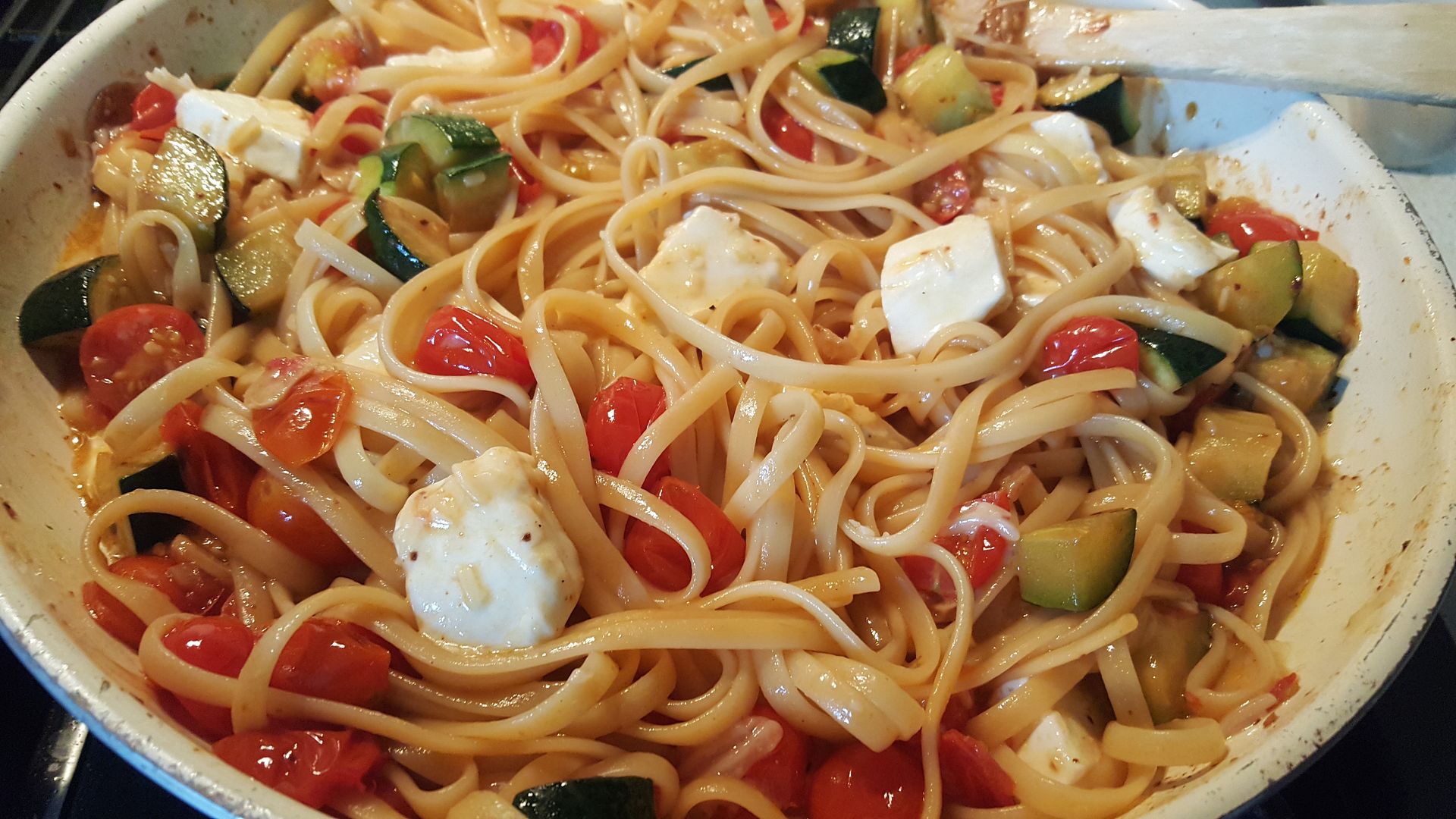 Caprese Pasta
Serves 4
8 oz dry linguine pasta
2 tbsp olive oil
3 cloves garlic, minced
1 tsp red pepper flakes
1 small zucchini, quartered lengthwise then cut into chunks
2 cups cherry tomatoes, stems removed, cut in half
kosher salt and black pepper
1/2 cup basil leaves, cut into a chiffonade
2 tbsp fresh oregano leaves
4 oz fresh mozzarella, cut into chunks
Cook the pasta according to the directions on the box, or your preferred method.
While the pasta cooks, heat the oil in a large skillet over medium heat. When the oil shimmers, add the garlic and the red pepper flakes and cook for 30 seconds, or until the garlic just starts to sizzle and turn fragrant. Add the zucchini and cook for another 2-3 minutes, when the zucchini is just starting to get tender. Add the cherry tomatoes and toss to combine. Cook for another 4-5 minutes, until the cherry tomatoes start to blister a bit and the zucchini is cooked through. Season with salt and pepper. Add the pasta and toss to combine. Turn off the heat. Add the basil, oregano, and mozzarella, and toss to combine again. Serve warm.