October 7, 2014 – 6:46 pm
This is a great way to use up leftovers and bits and pieces of veggies. I used leftover steamed rice, leftover chicken from one of our cider roasted chickens, some carrots, and some peas. Mushrooms would also go very well in this. I didn't end up seasoning any extra, since the chicken and pan drippings (including the cider) were plenty tasty, but if you use a rotisserie chicken or don't have the pan drippings, add some salt, pepper, garlic, and thyme as you like.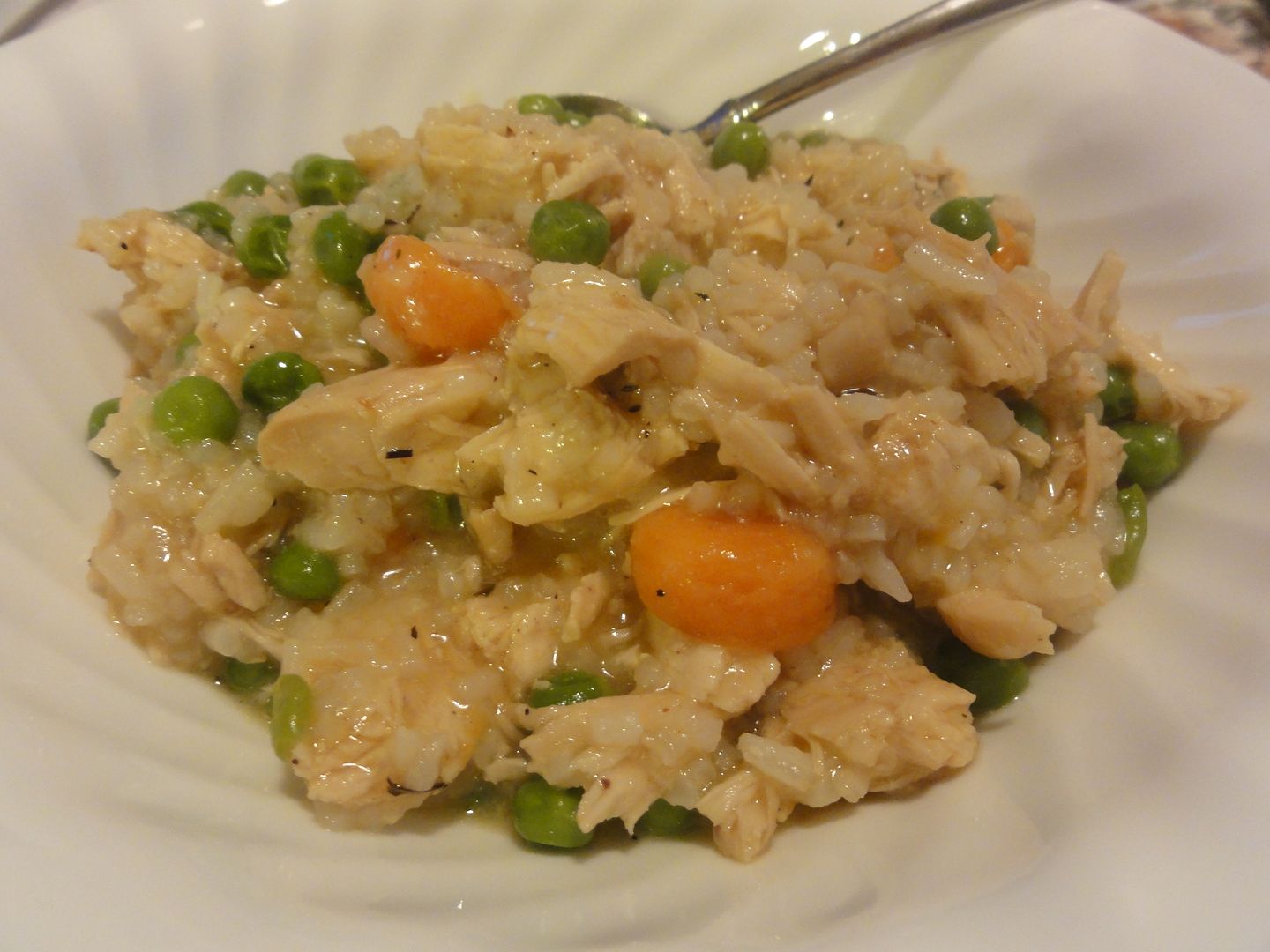 Chicken and Rice
Serves two, generously
1 tbsp butter
1/2 cup sliced carrot (about 10 baby carrots)
2 cups leftover steamed rice
2 cups leftover roasted chicken with pan drippings
1 cup chicken broth
1/2 cup frozen peas
Melt the butter in a saucepan over medium heat. Add the carrot and cook for 4-5 minutes, or until just starting to caramelize and turn tender. Add the rice and toss to combine, separating the grains and coating them with butter. Add the chicken broth and scrape up any browned bits from the bottom of the pan. Add the chicken and the peas and stir well. Turn the heat to medium high and bring to a boil, then reduce heat to medium low and simmer for 5-8 minutes, or until the carrots are tender and most of the broth is absorbed by the rice. Serve warm.