May 16, 2014 – 5:23 pm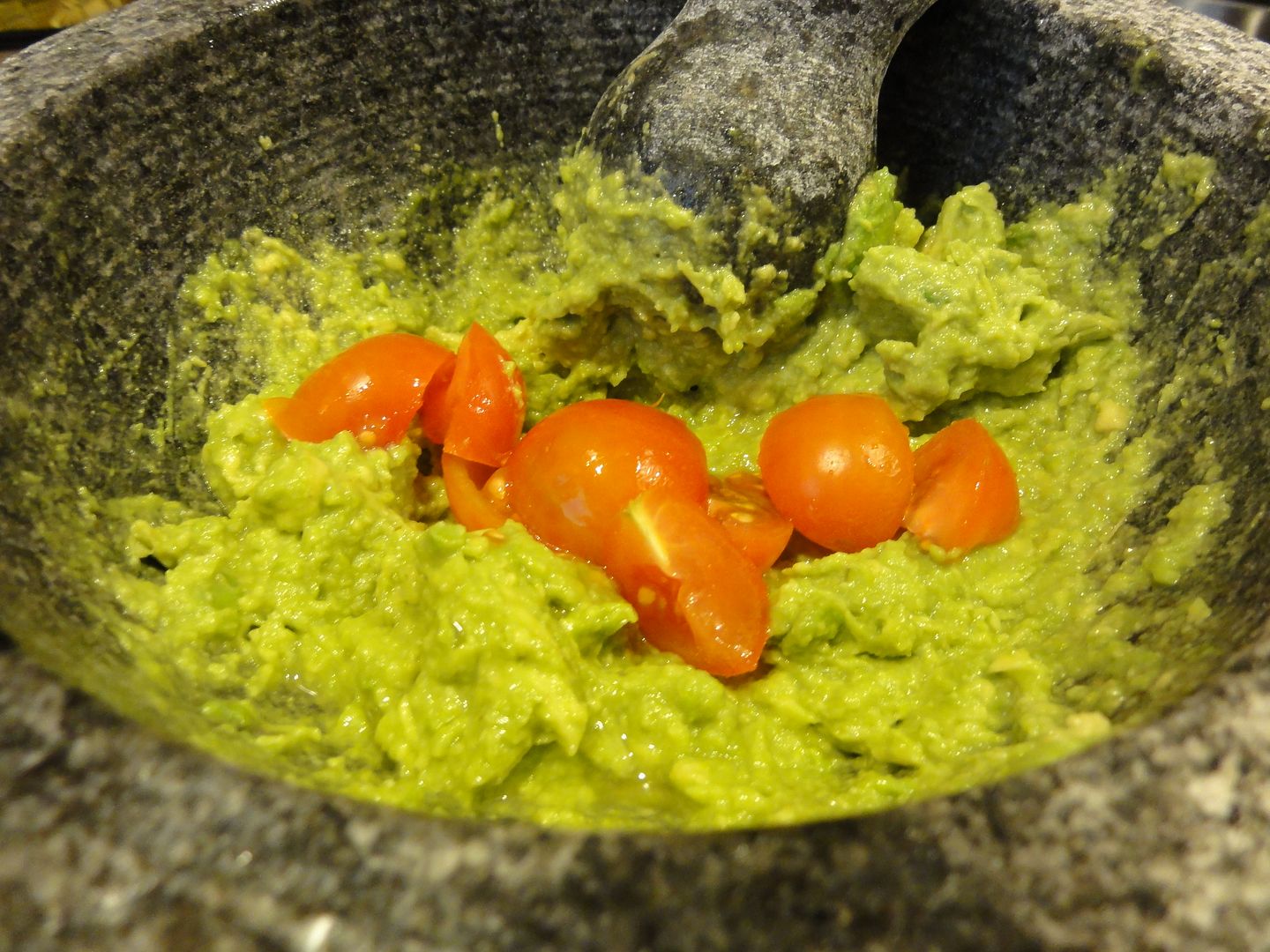 I got a great molcajete for Mother's Day. 😀
This one is made out of granite rather than the traditional basalt, so it was blessedly easier to season – one round of grinding rice to get out grit, then grinding a garlic and canola oil paste to entirely coat the inside and the tejolote (pestle) which then sat overnight before being rinsed out, then one last round of grinding rice to make sure there was no more grit.
Steven loves avocado, so we've been going through a lot. He got a kick out of the smashing process and out of our inaugural batch – just avocado, lemon juice, and a bit of cumin and garlic smashed up, then a few chopped tomatoes stirred in.
Disclaimer: this post contains an Amazon Associates link; I would get a very small percentage of the sale if you bought the mojcajete through it.