March 17, 2013 – 6:46 pm
I hope everyone had a fun Saint Patrick's Day! I went to Shawn O'Donnell's for a great Irish breakfast: rashers, grilled tomatoes, O'Brian potatoes, fried eggs, and toast.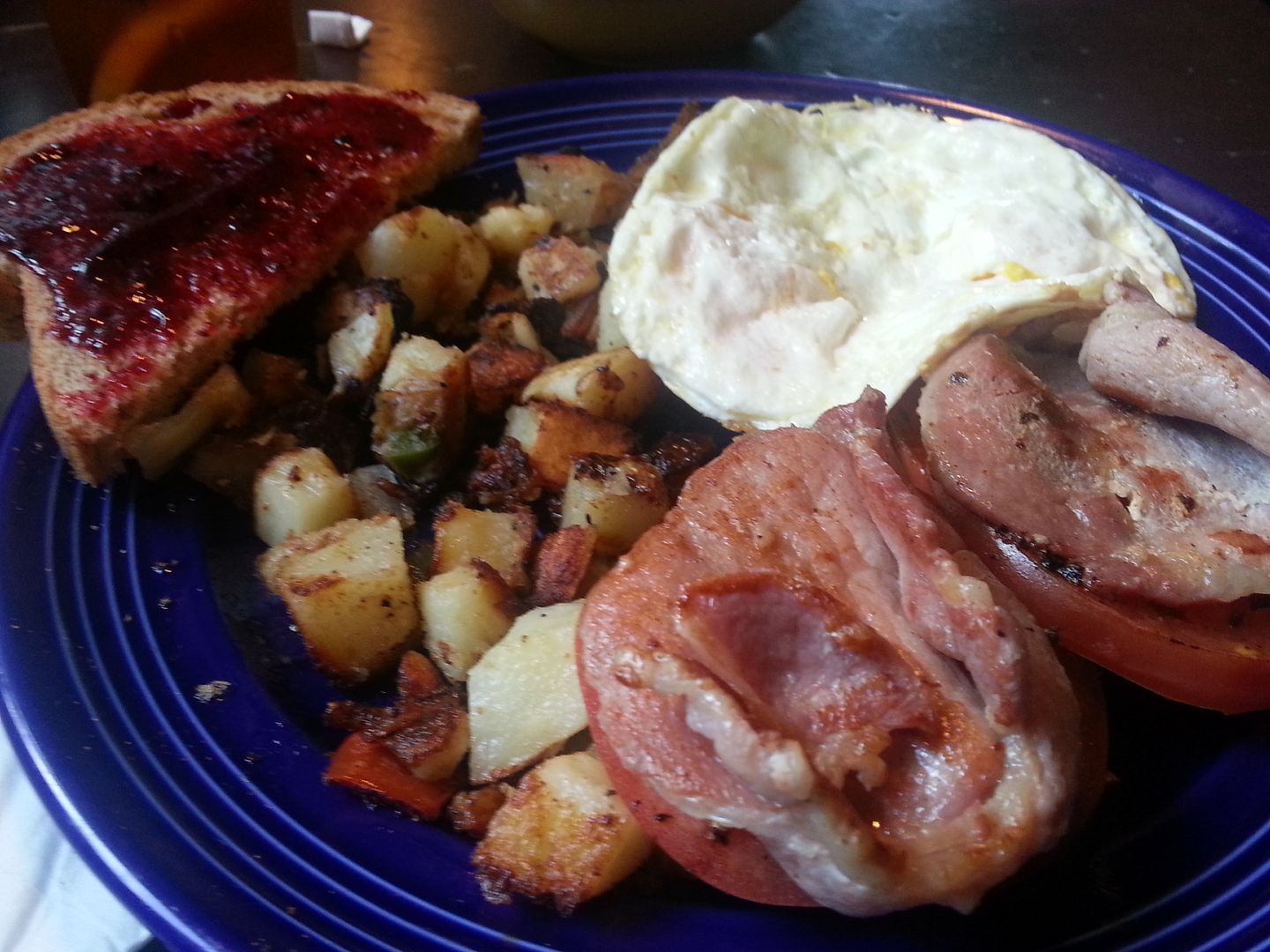 I got to see the Snohomish Country Firefighters Pipes and Drums, and generally had a good time people watching. The pipe and drum corp is marching into the restaurant in the picture below on the other side of that low wall.
Emma and I got in the spirit of the day. 🙂
After some other errands, I popped my little corned beef brisket (from the local and excellent Double R Ranch) in a dutch oven with quartered red potatoes, baby carrots, a quartered green cabbage, and enough water to just cover the brisket. It cooked covered low and slow at 275 degrees F for about 3 hours, until it was all tender and cooked through. Delicious! Emma enjoyed a couple little bites too as a reward for putting up with the headband earlier. 🙂