September 28, 2012 – 4:04 am
These are a quick doctored cake mix recipe that turns out very well and is just perfect for weeknight baking. I frosted some of these with chocolate frosting and left others un-frosted. I'm bringing these into work today – a nice birthday treat for myself and my coworker, Gavin. 🙂 The vanilla paste adds a lovely vanilla flavor and little vanilla bean specks without the trouble of dealing with a vanilla bean. If you can't find vanilla paste, vanilla extract will do just fine to bump up the flavor.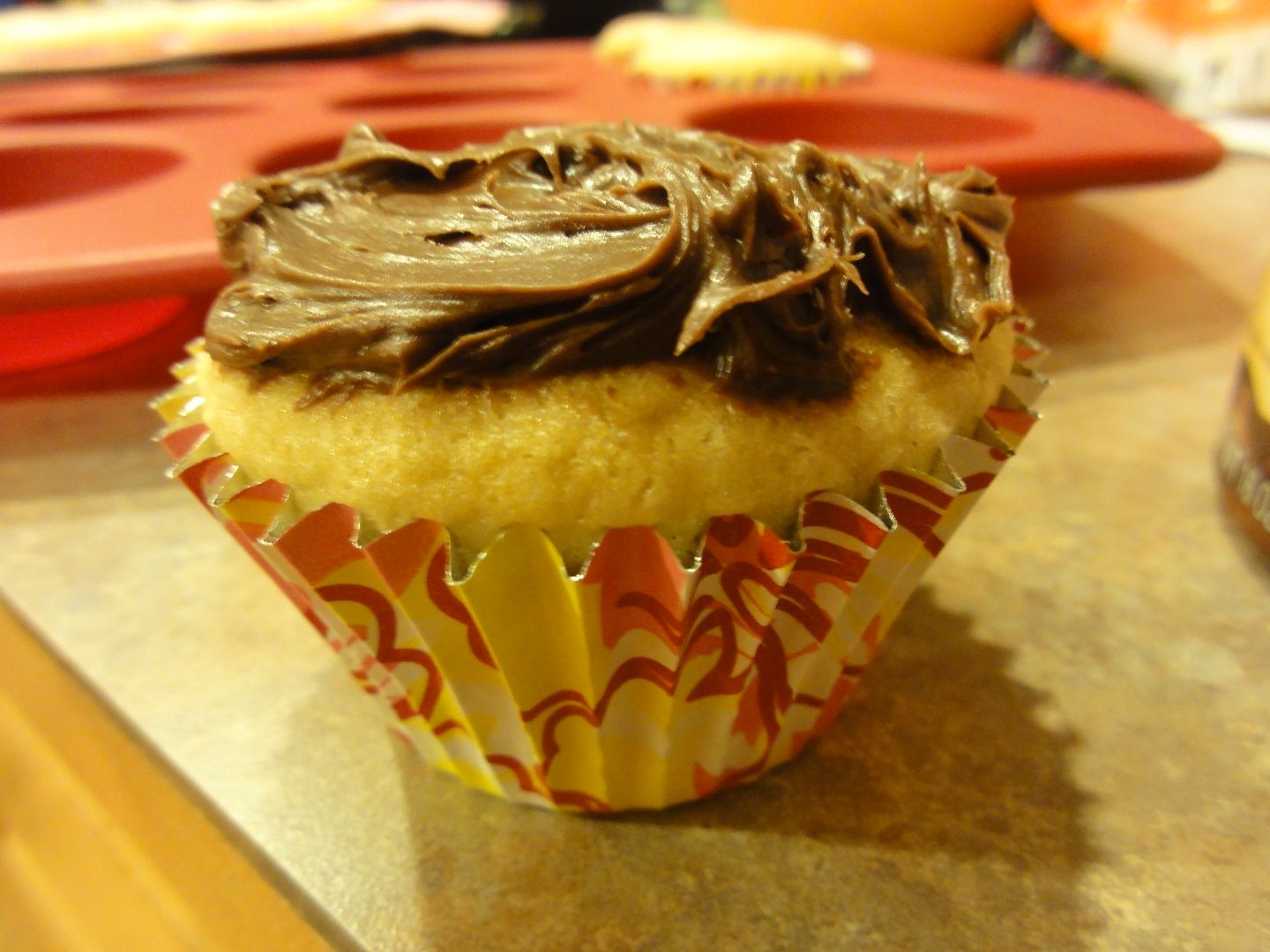 Vanilla Cupcakes
Makes 24 cupcakes
1 box vanilla cake mix (I used Betty Crocker)
1/2 cup butter, melted and cooled
1 cup water
3 large eggs
2 tsp vanilla paste (I use Singing Dog)
Preheat the oven to 350 degrees.
Prepare 2 cupcake pans with cupcake liners.
Beat the eggs and vanilla paste until smooth and well blended. Add the water and butter and stir to combine. Add the cake mix and stir, then beat for 2 minutes with a hand held or stand mixer, until the batter is smooth.
Fill the cupcake liners 2/3 full with batter.
Bake for 20-25 minutes, or until a toothpick poked into the center of a cake comes out clean.
Let cupcakes cool completely, then frost if desired.