June 27, 2012 – 5:24 pm
This is a healthier take on fried zucchini. It was pretty decent, but not really worth the effort it took to do all the breading. Next time I might try larger spears rather than the rounds. We had these with some thin grilled t-bone steaks and some roasted asparagus and baby turnips from my CSA box. A nice early summer meal. 🙂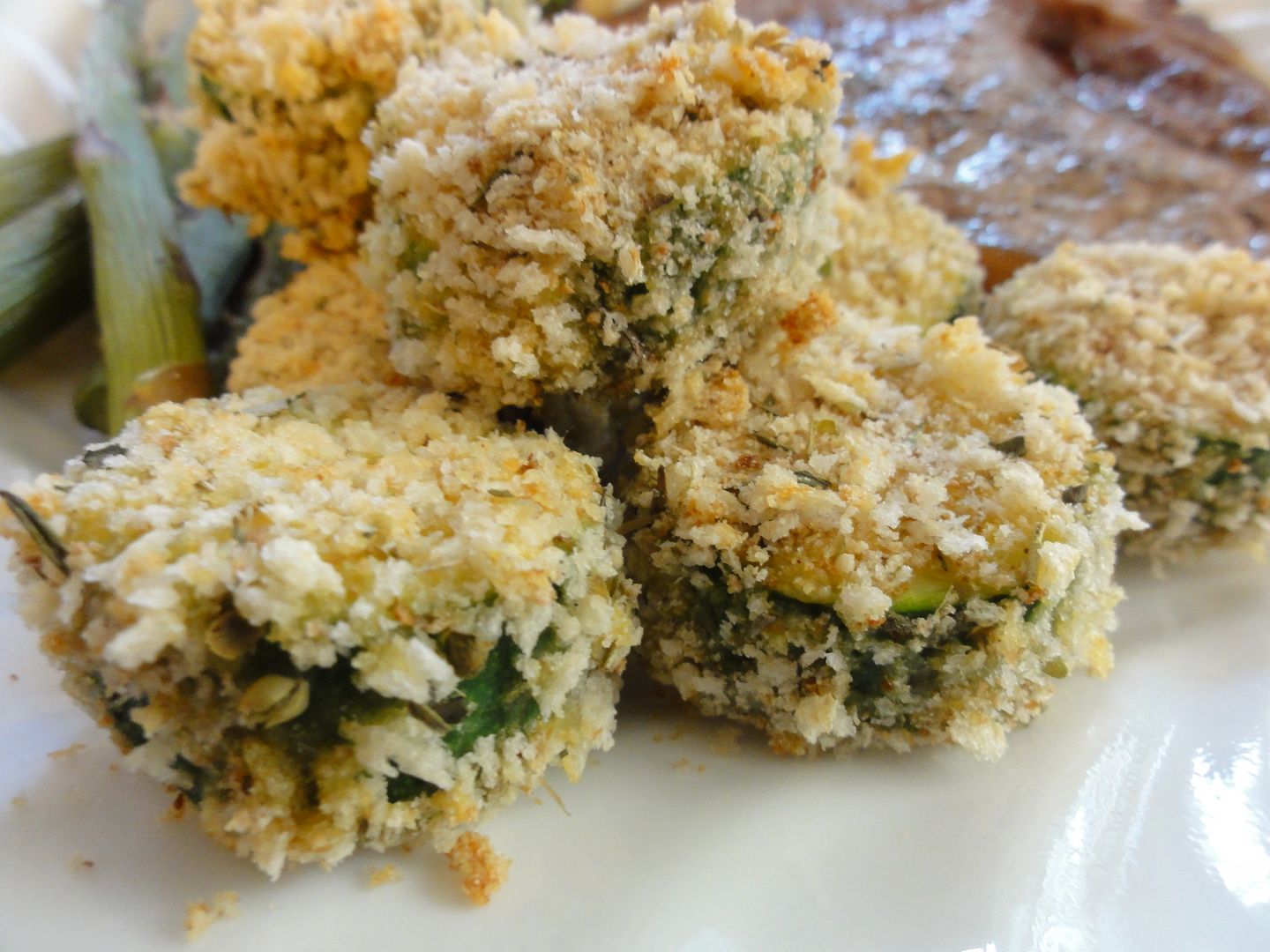 Baked Breaded Zucchini
Serves 4
1 1/2 lb medium zucchini
1/2 cup all purpose flour
2 eggs
1/2 cup panko
1/2 cup unseasoned breadcrumbs
2 tsp Italian seasoning
Sauce for dipping (I especially like Thai sweet chili sauce with these, but marinara is great too)
Preheat oven to 425 degrees.
Line a rimmed baking sheet with aluminum foil and spray lightly with non-stick spray.
Cut the zucchini into 1/4 inch thick rounds and set aside. Place the flour in a shallow bowl. In a second shallow bowl, beat the eggs well. In a third bowl, mix the panko, breadcrumbs, and Italian seasoning. Dip the zucchini rounds into the flour, and shake off any excess, then dip into the egg, letting all the excess drip off back into the bowl, then coat well with the seasoned panko mix.
Place the breaded pieces on the baking sheet. Bake for 15-20 minutes, or until the zucchini is tender and the breading is crunchy.
Serve hot with your favorite dipping sauces.