April 22, 2012 – 1:02 pm
This is a very easy, quick, and hearty meal. We were feeling chilled today for no good reason, so a steaming bowl of pasta with protein and veggies was just the thing.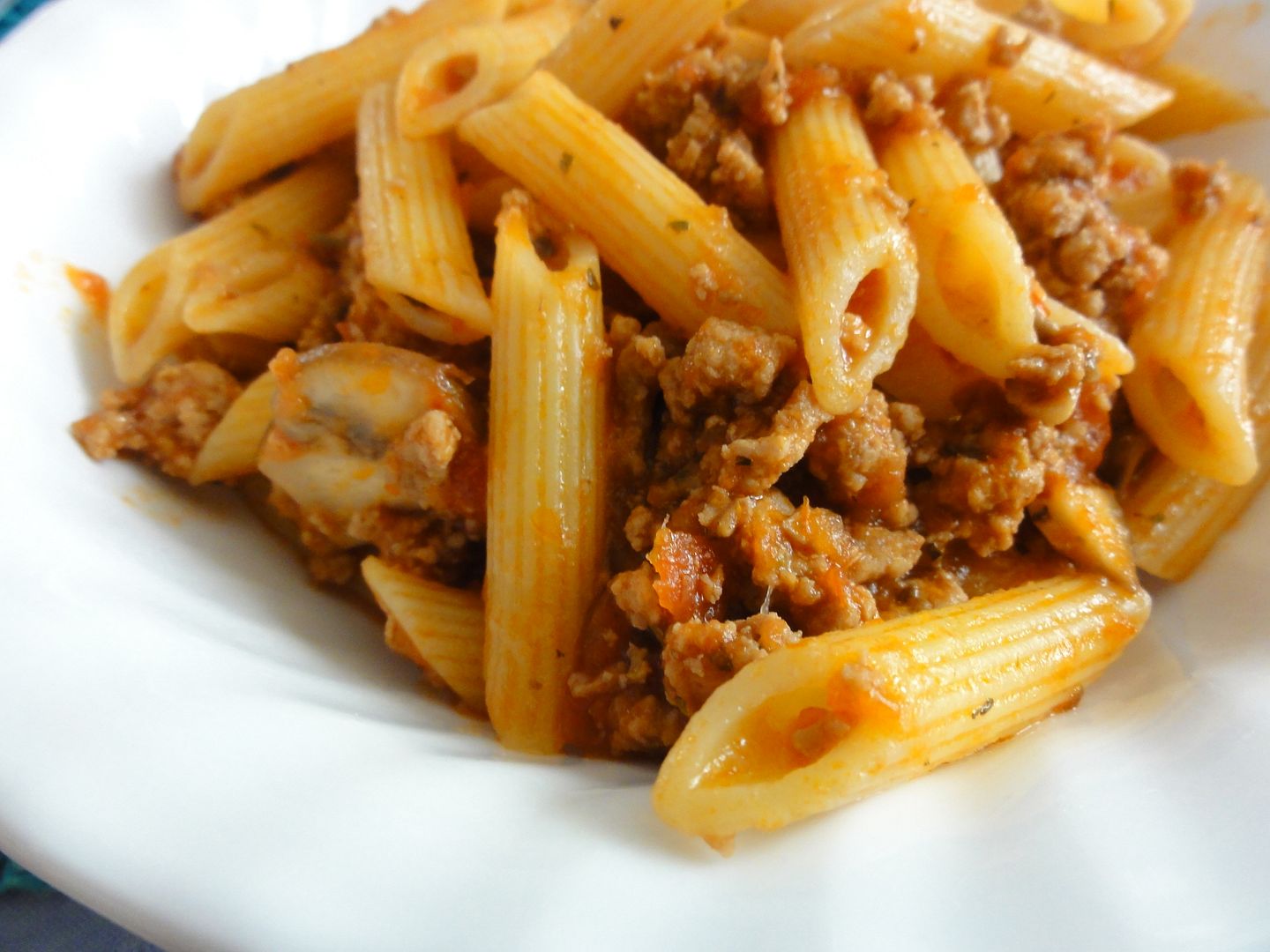 Turkey and Mushroom Penne
Serves 4-6
1 tbsp olive oil
1 package (20 oz) ground turkey
1 tsp Italian seasoning (mine is a mix of marjoram, thyme, rosemary, savory, sage, oregano, and basil)
1 package (8 oz) sliced crimini (aka baby bella) mushrooms
1 jar (23.5 oz) jarred marinara sauce (I used Archer Farms Simply Balanced Marinara)
1 lb dry penne pasta
Bring water to a boil in a large pot over high heat. Add salt and pasta and cook per package directions.
While the water is coming to a boil and the pasta is cooking, heat the olive oil in a large sauce pan over medium high heat. Add the turkey and season with the Italian seasoning mix. Brown well. Add the mushrooms and the pasta sauce and stir to combine. Reduce heat to medium low and simmer for 15 minutes.
Drain the pasta well and dump the cooked noodles into the sauce mixture. Stir well and serve hot.