October 16, 2011 – 5:25 pm
These are some of the best oatmeal cookies you will ever have. Soaking the cranberries is the secret that makes these cookies so wonderful. The technique also works well with raisins, if you prefer.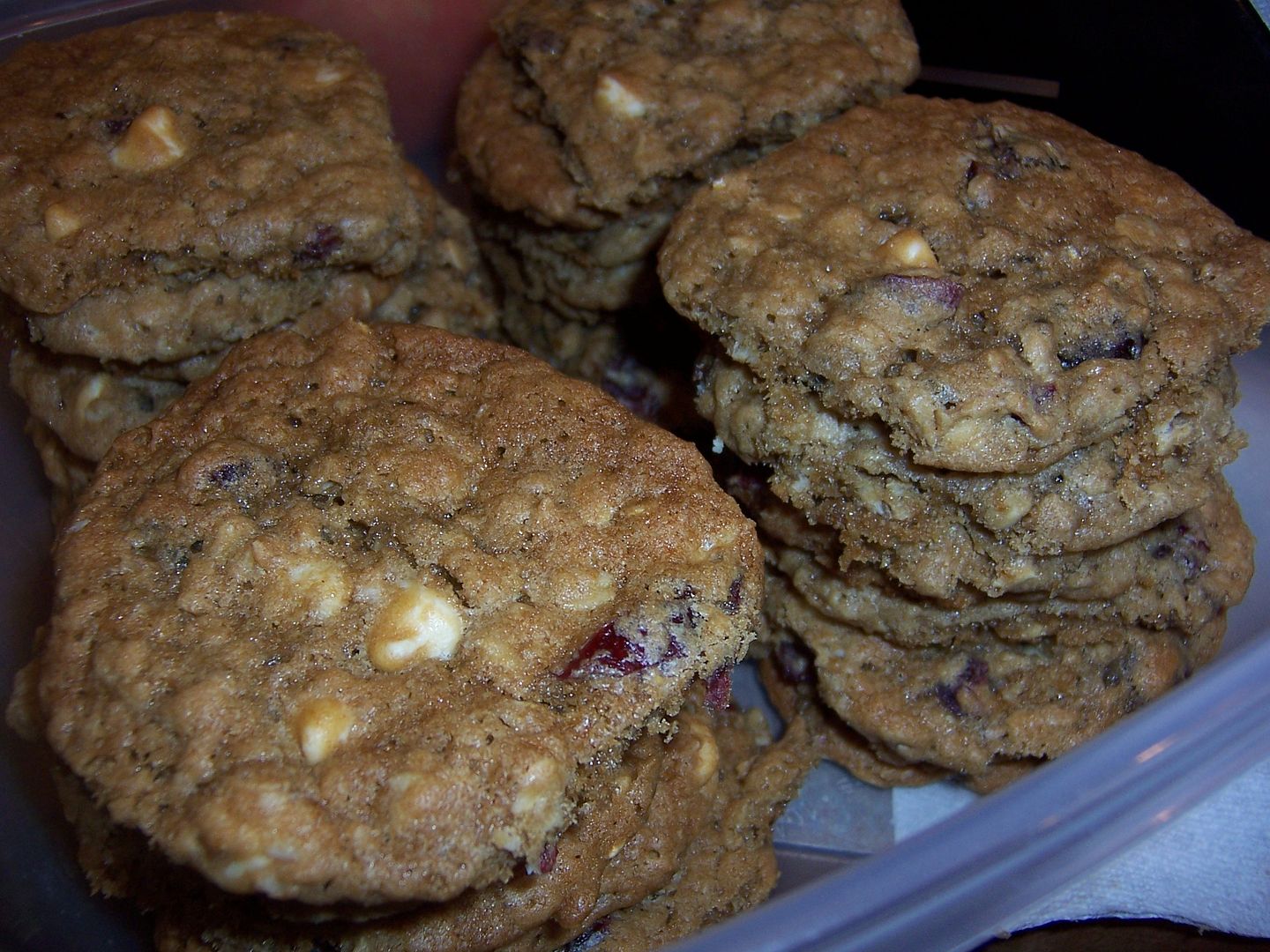 Cranberry White Chocolate Chip Oatmeal Cookies
Makes about 4 dozen cookies
3 eggs, well beaten
1 cup dried cranberries
1 tsp vanilla
1 cup butter
1 cup brown sugar
1 cup white sugar
2 ½ cups all-purpose flour
½ tsp salt
1 tsp ground cinnamon
2 tsp baking soda
2 cups oatmeal
1 cup white chocolate chips
Combine eggs, dried cranberries and vanilla and let stand for 1 hour, covered with plastic wrap.
Preheat oven to 350 degrees.
Cream together butter and sugars. Add flour, salt, cinnamon and baking soda and mix well. Blend in egg-cranberry mixture and oatmeal. Dough will be stiff. Fold in the white chocolate chips.
Drop by tablespoonfuls (I use a #50 disher) onto a parchment paper cookie sheet. Bake for 10-12 minutes or until lightly browned. Let cool before serving.