June 4, 2011 – 7:25 pm
Today, Emma and I made a trip out to Whidbey Island. Sadly, Shaun had drill and could not join us. There was a corgi meet-up planned at Sunlight Beach at 11:30 that we decided to attend, and it was a blast. You can see all my photos on Flickr, or see a few of the best with Emma below.
We snagged the 9:30 ferry, arrived on the island at about 10, and headed to the Bayview Farmers Market.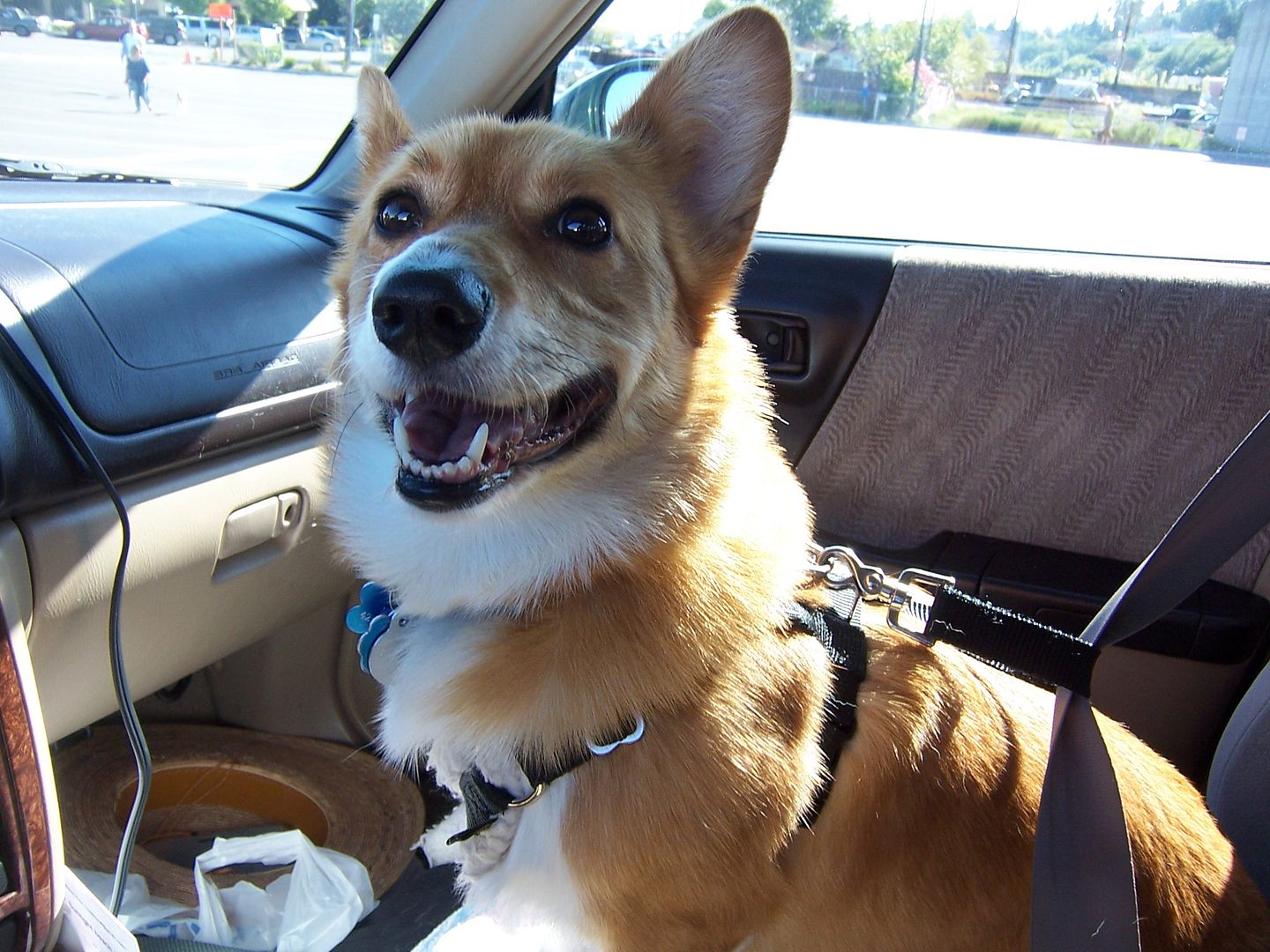 At the farmers market, we wandered around to all the stalls, then got some lunch from the Columbia Beach BBQ truck that was there. I got a tri tip french dip, half a grilled artichoke, and, from The Kitchen Door stall at the farmer's market, a slice of homemade strawberry rhubarb pie. It was all delicious!
After lunch, we headed further north to the cabin on Sunlight Beach that belongs to our hostess for the event, Bobbie. We spent a little while in the front yard while waiting for everyone to arrive. Emma enjoyed the tall grass and flowers 🙂
Once everyone arrived, we all headed out to the beach. A little rock "staircase" led to the driftwood at the beachhead, and past the logs was a lovely spread of beach as the tide was out quite a ways. Emma bounded ahead of me, but kept a watchful eye to make sure I wasn't too far behind.
We then walked out onto the beach. Emma and the other dogs had a blast running up and down, playing chase. They got in the water, got wet, rolled in the sand, and generally had a blast being dogs. 😀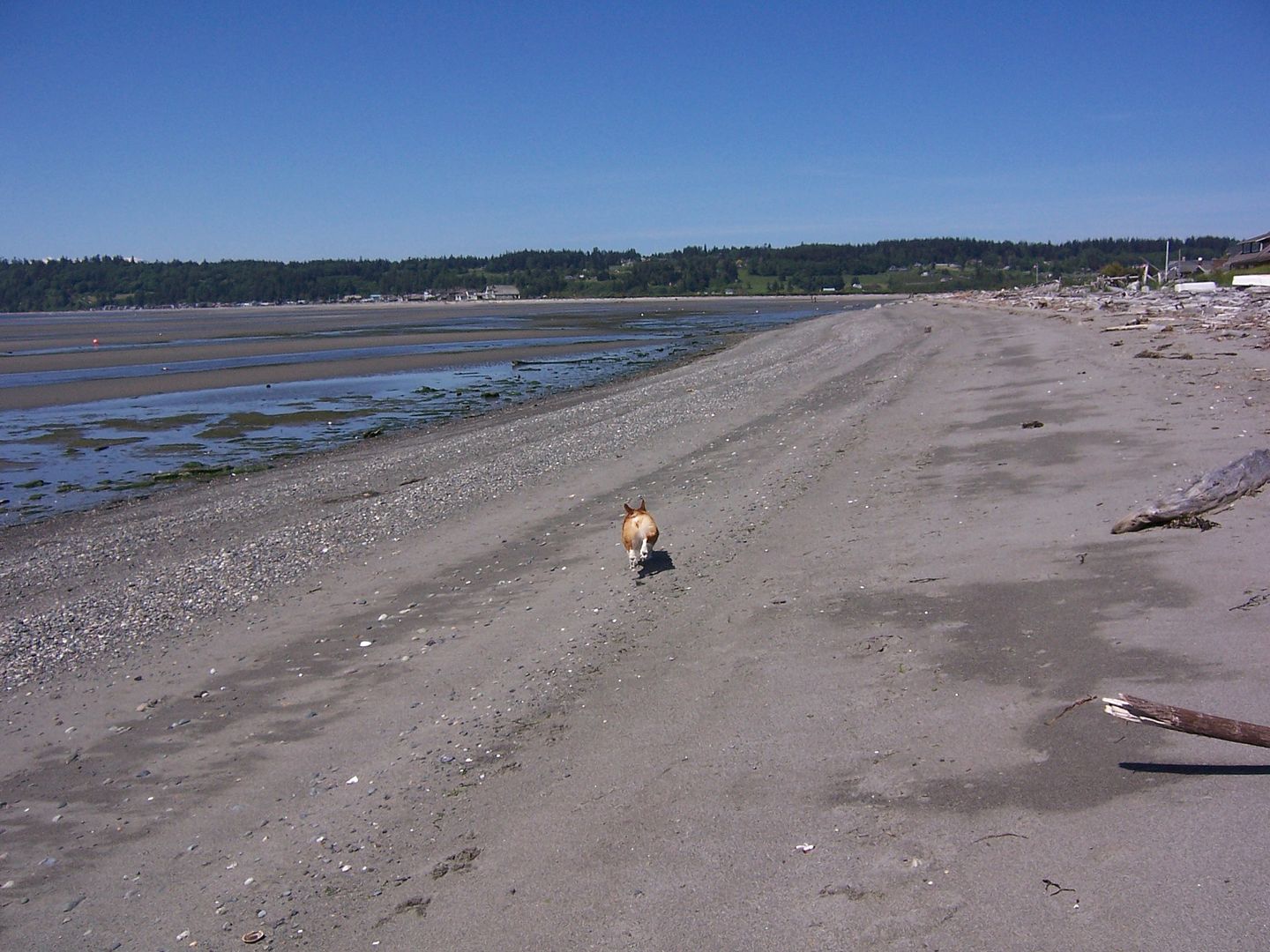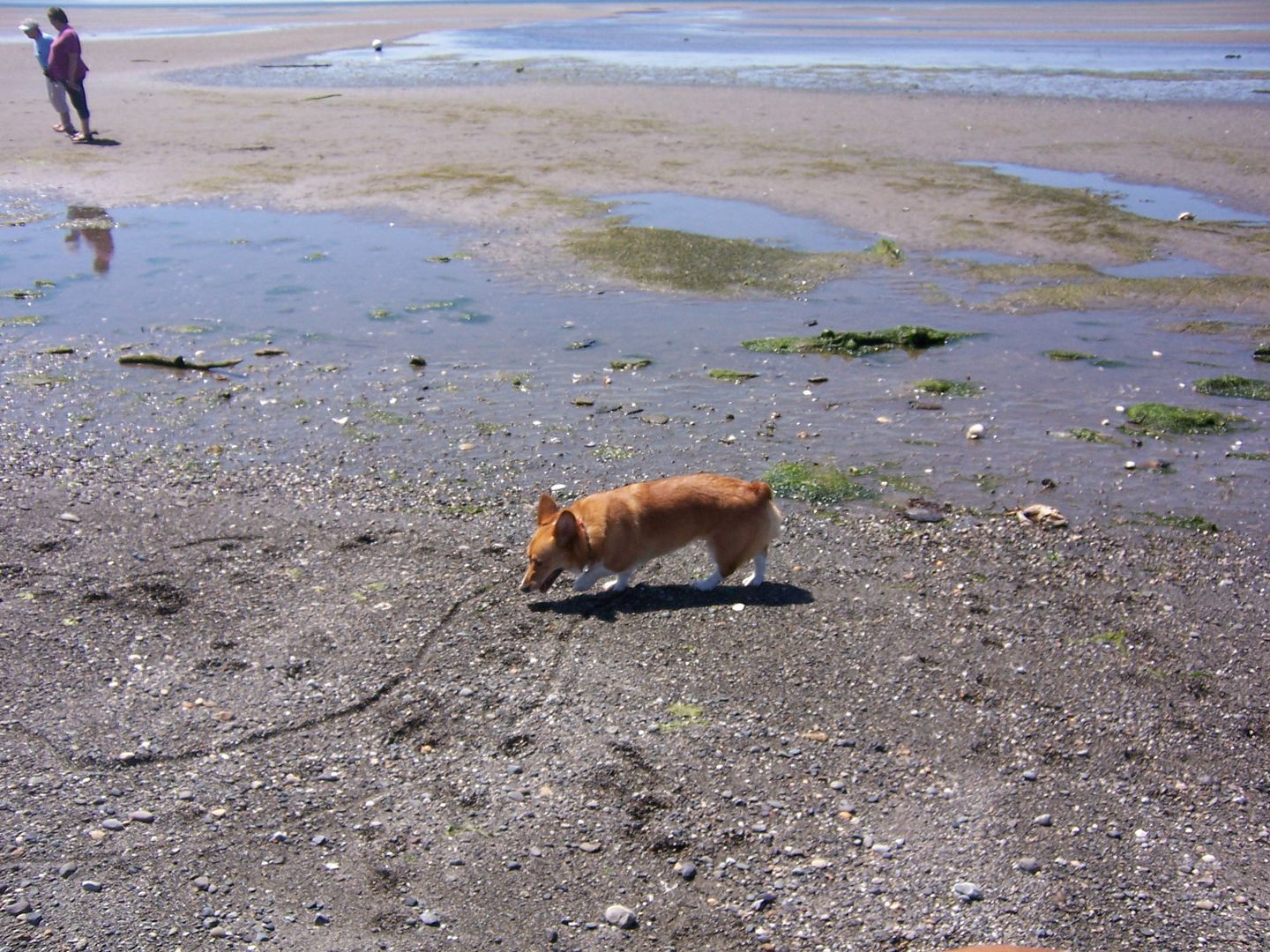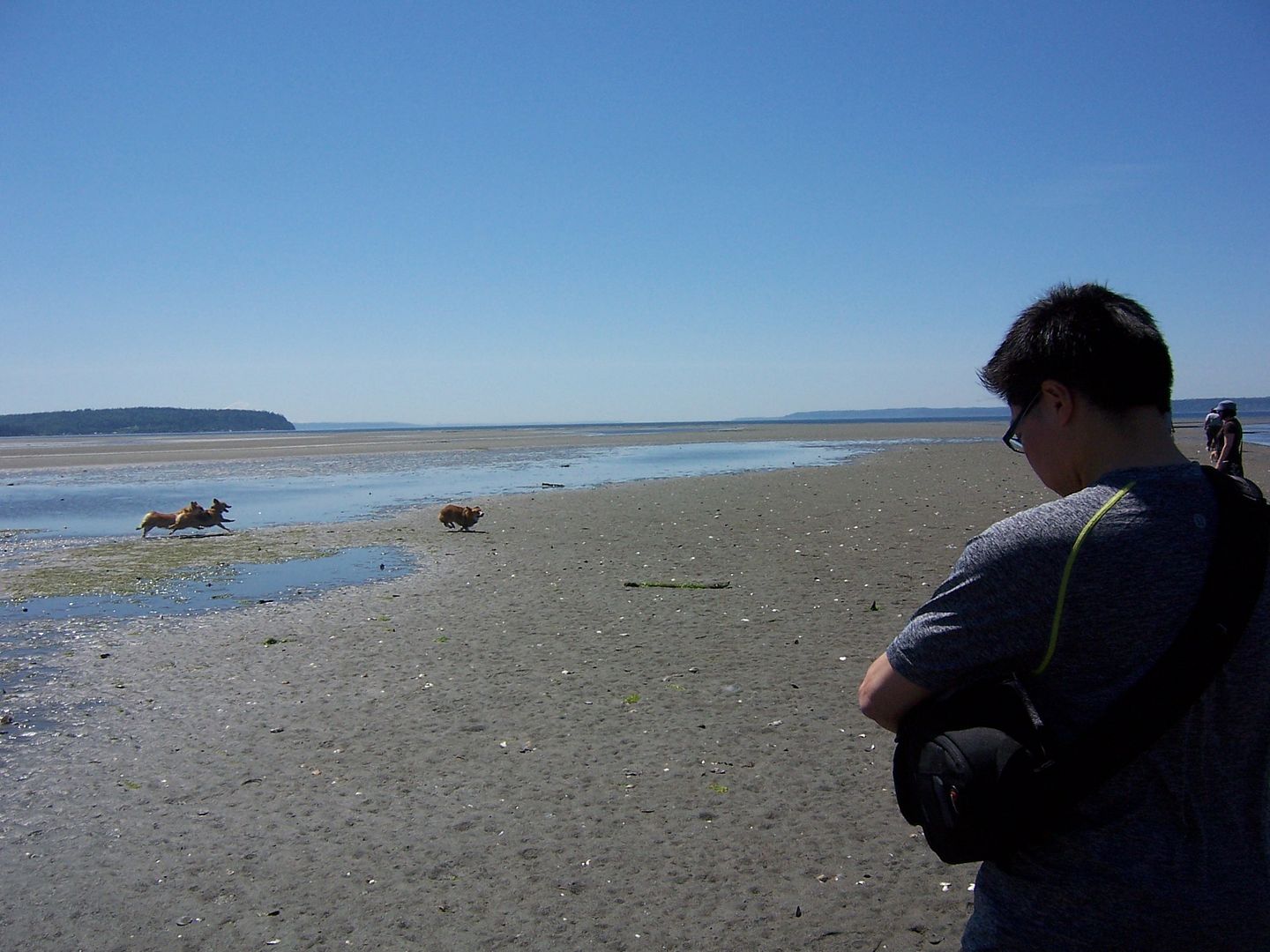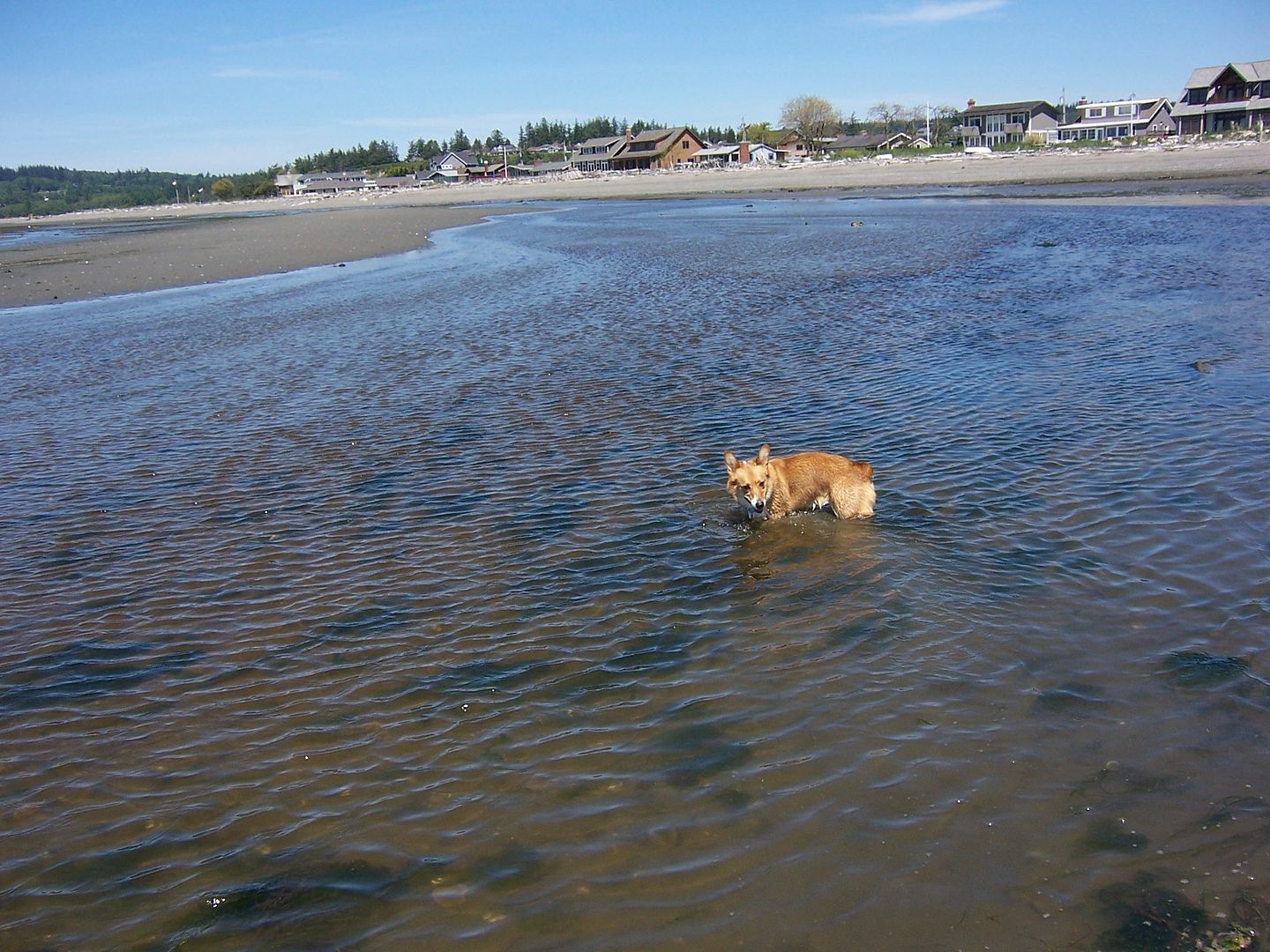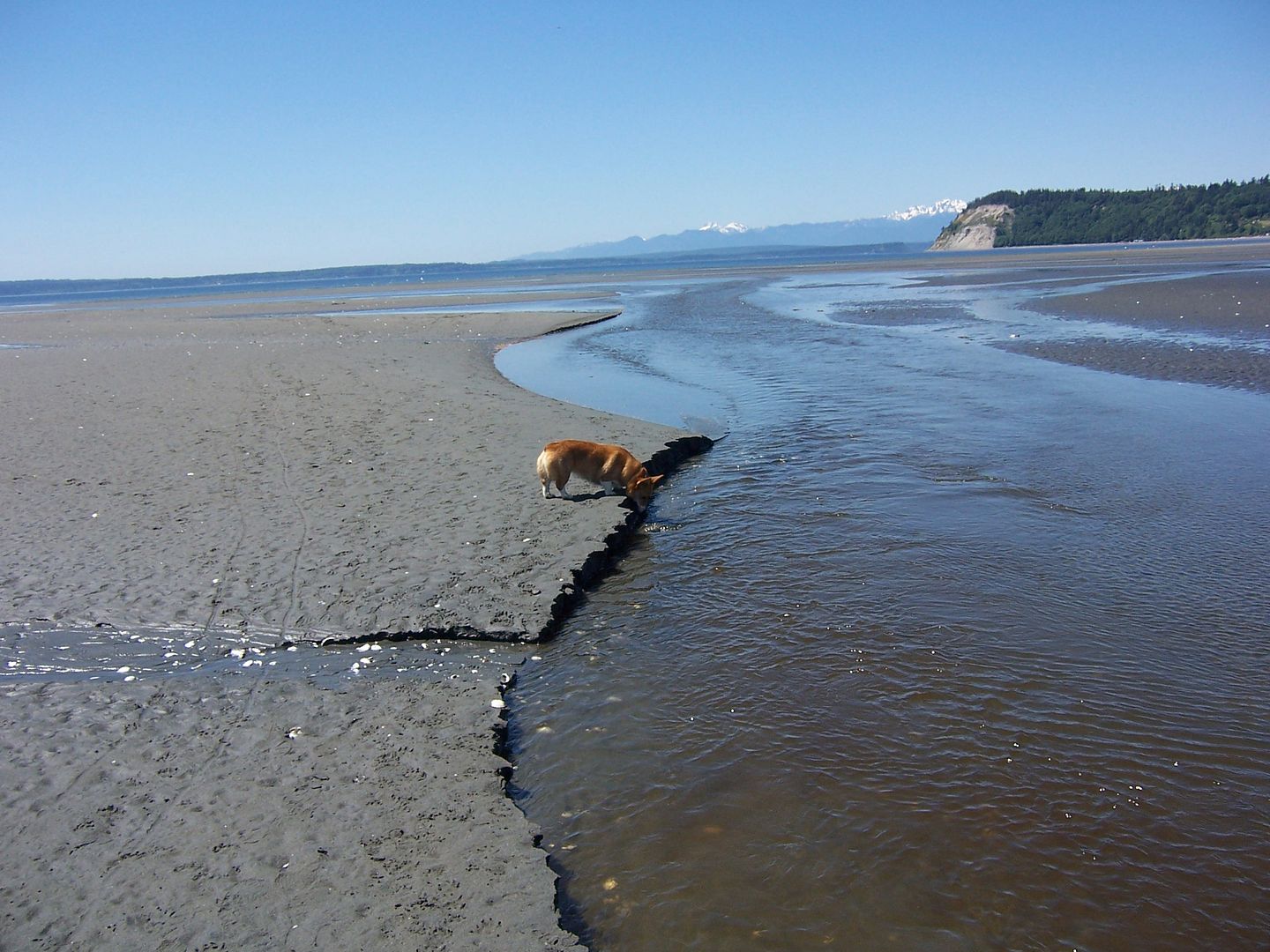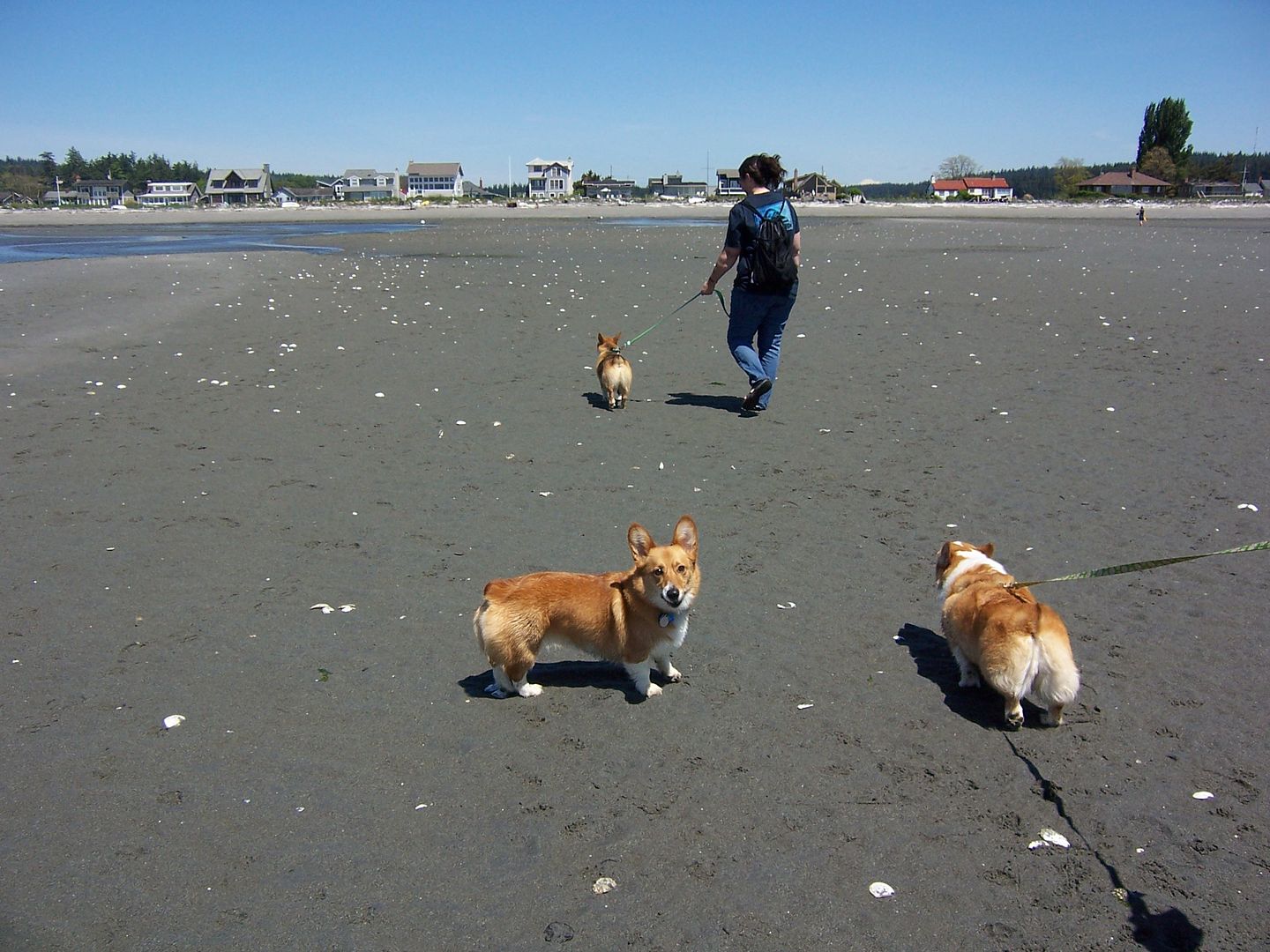 After a great walk and about an hour and 15 minutes on the beach, we packed up and headed homeward.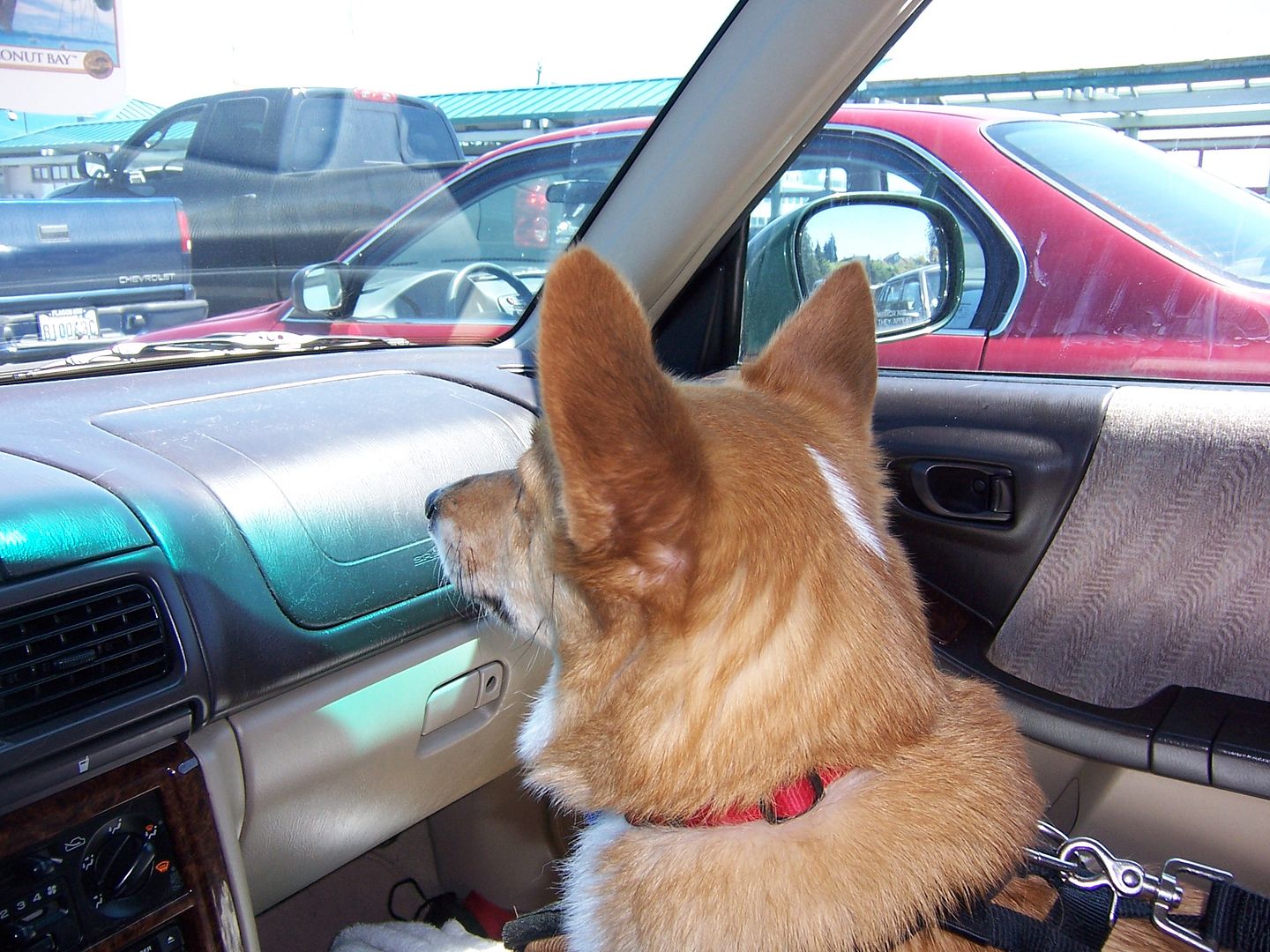 After arriving back on the east side of the sound, we headed to Petco for a grooming to wash off the salt and sand and to get a new bag of kibble. Then it was home to get a good drink of water and to be flat and happily remember our day. 🙂