September 15, 2008 – 7:42 am
This weekend was a snack-y sort. We went to Red Robin for lunch on Saturday and to Qdoba on Sunday, so dinner ended up being a very informal light grazing both nights. Saturday we enjoyed some gorgeous Cherokee Purple heirloom tomatoes: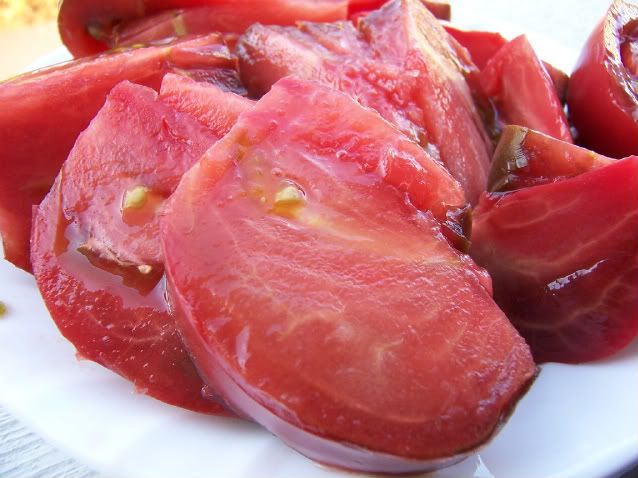 …and we made some popcorn. I always use my air popper. It makes the popcorn much healthier, even after I put a bit of butter on it 🙂 I always sprinkle some chili powder on mine for an extra kick. Gebhardt is a great dark and flavorful brand and is my go-to chili powder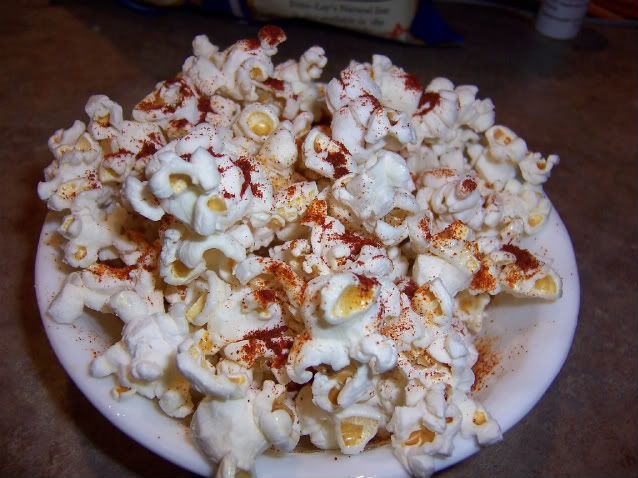 Emma got to go to another corgi meet up at the Marymoor Dog Park on Sunday. She's very nearly full grown now. She was quite annoyed that I kept her on the leash, but we don't get her spay stitches out until later today, so she was stuck next to me for the whole time. She still had a blast walking all around and even got in a little bit of playing.