May 6, 2011 – 7:33 pm
These are an easy and tasty appetizer and a fun way to showcase large mushrooms 🙂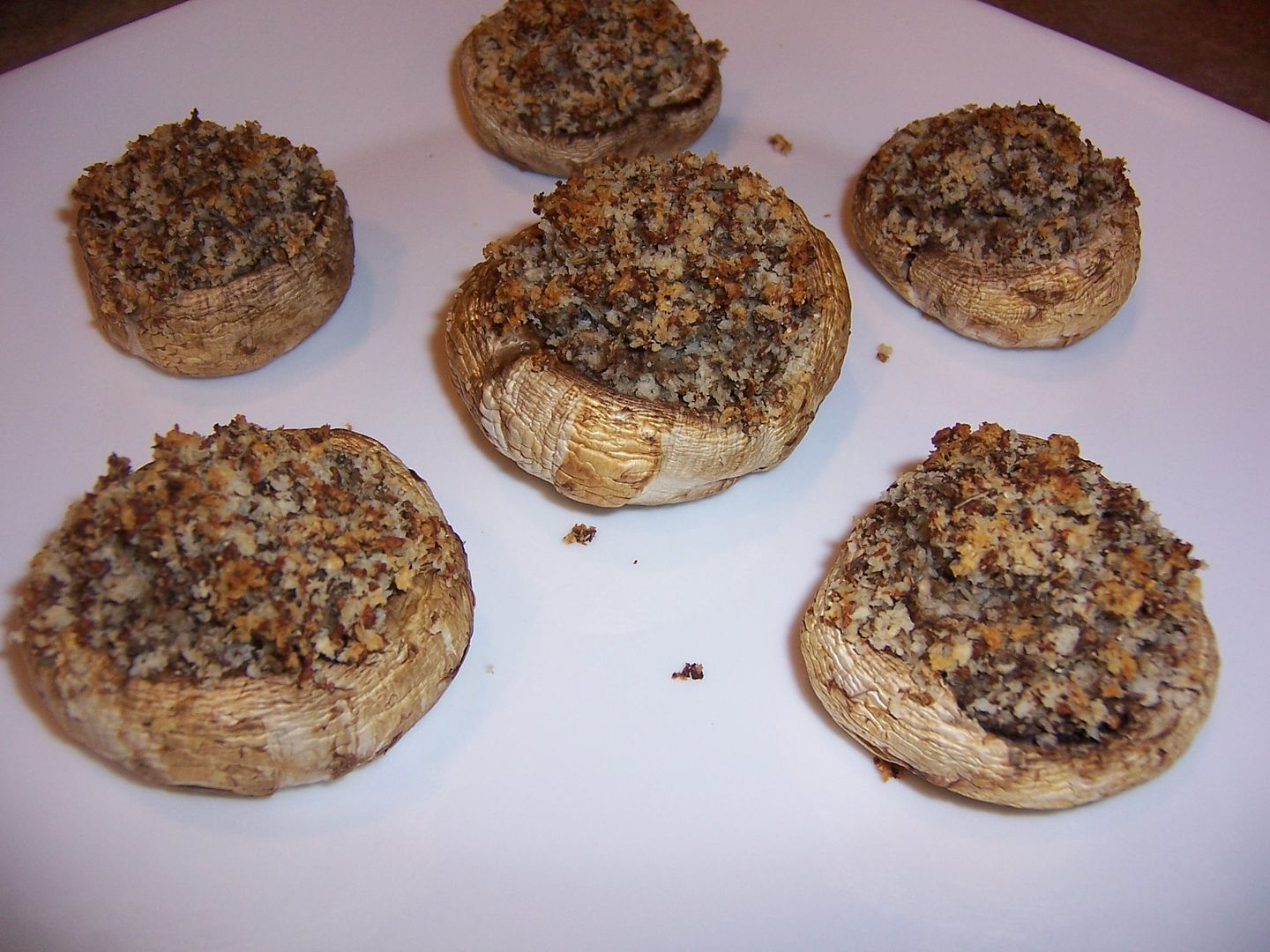 Stuffed Mushrooms
Serves 3
6 very large white mushrooms
1/4 cup panko bread crumbs
1/8 tsp garlic powder
1/8 tsp onion powder
1/8 tsp black pepper
1/4 tsp dried thyme
Preheat oven to 425 degrees F.
Wash the mushrooms, pat dry, and pull out the stems. Place the mushrooms cap side down, hole up, on a baking sheet.
Place the stems of the mushrooms, the bread crumbs, and the spices in a mini food processor and pulse several times to make a consistent filling. Spoon the filling back into the mushroom caps evenly, gently packing it in and slightly heaping on top.
Bake for 25 minutes or until the mushrooms are tender and the filling is toasty and golden brown on top.
Serve warm.