May 5, 2011 – 5:26 pm
In celebration of Cinco de Mayo, I made this salsa for a contest at work (though sadly I did not win). The three chiles are the bell pepper, the jalapeño, and the ancho. It's inspired by this recipe by Alton Brown. This is a good, flavorful salsa with depth, but not a lot of spice. I'll definitely make it again, though in a much smaller batch since I won't be feeding a crowd, and probably with a habañero to kick it up. 🙂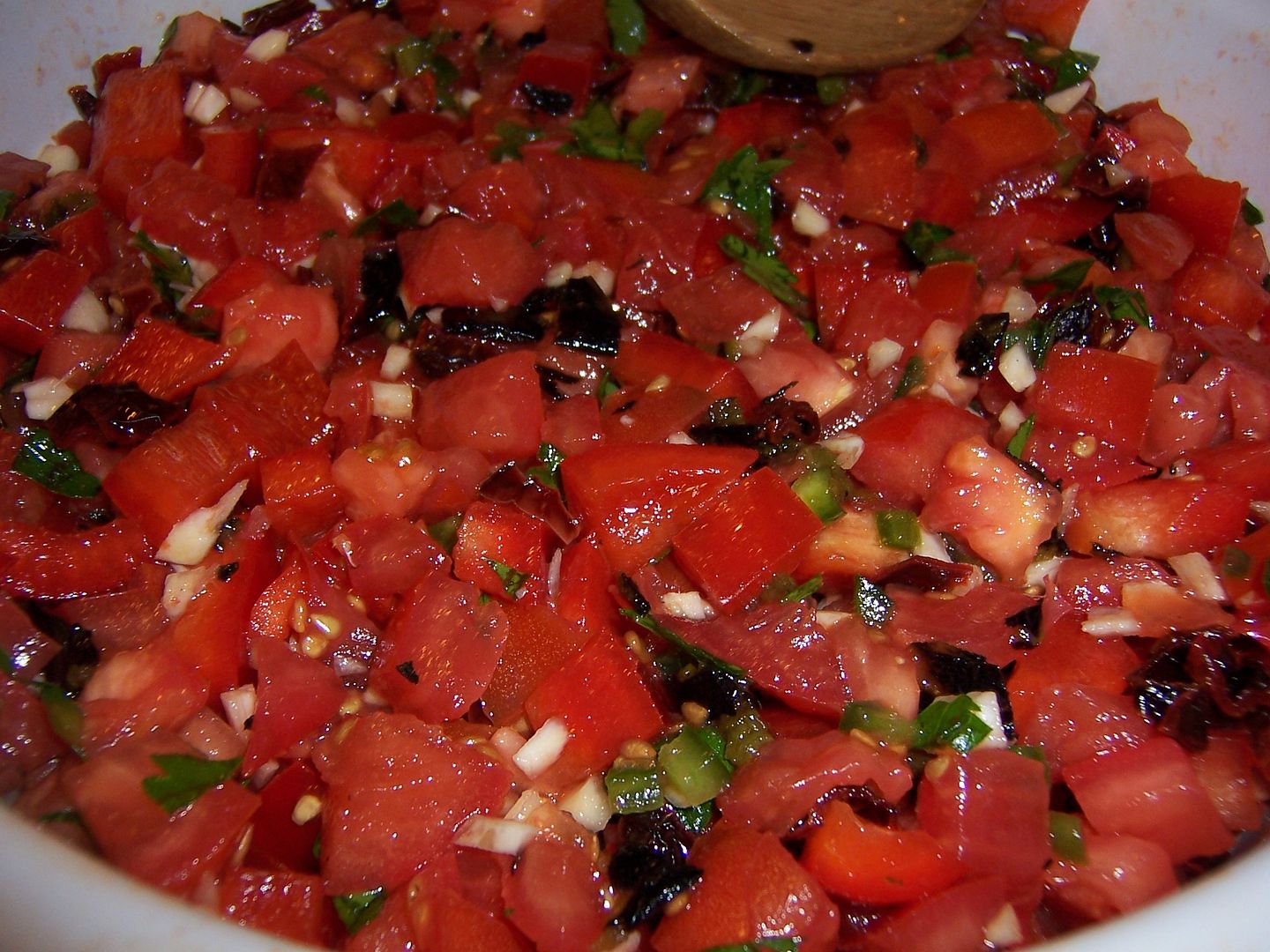 Three Chile Salsa
Serves about 18
18 Roma tomatoes, about 3.5 pounds
2 large red bell peppers
1 head of garlic, about 16 cloves
8 jalapeños
2 oz dry ancho chiles (4-6 chiles)
3 tbsp olive oil
3 limes, juiced
1/2 bunch parsley, chopped
Chop the tomatoes and bell peppers into 1/8 inch chunks and place them in a large bowl. Separate the garlic into cloves, peel them, and mince them. Add the garlic to the bowl as well.
Cut the jalapeños in half and seed them. Place 4 of the jalapeños on a baking sheet skin side up and broil for 3-4 minutes, or until well charred. Finely mince both the raw and the roasted jalapeños and add them to the bowl.
Using a pair of kitchen shears, cut the ancho chiles open, discard the seeds and stems, and cut the chiles into small pieces in the bowl.
Add the olive oil, lime juice, and parsley, and stir to combine well. Place in the refrigerator and let sit for at least 2 hours and up to overnight for the flavors to meld.
Serve with tortilla chips or any other favorite Mexican food.