April 17, 2011 – 11:41 am
We got a four pound box of strawberries yesterday at the store and while we ate about half of them, some weren't quite as ripe, so I went looking for a recipe to use them up. This recipe is inspired by one on AllRecipes.com. I think my version turned out quite well 🙂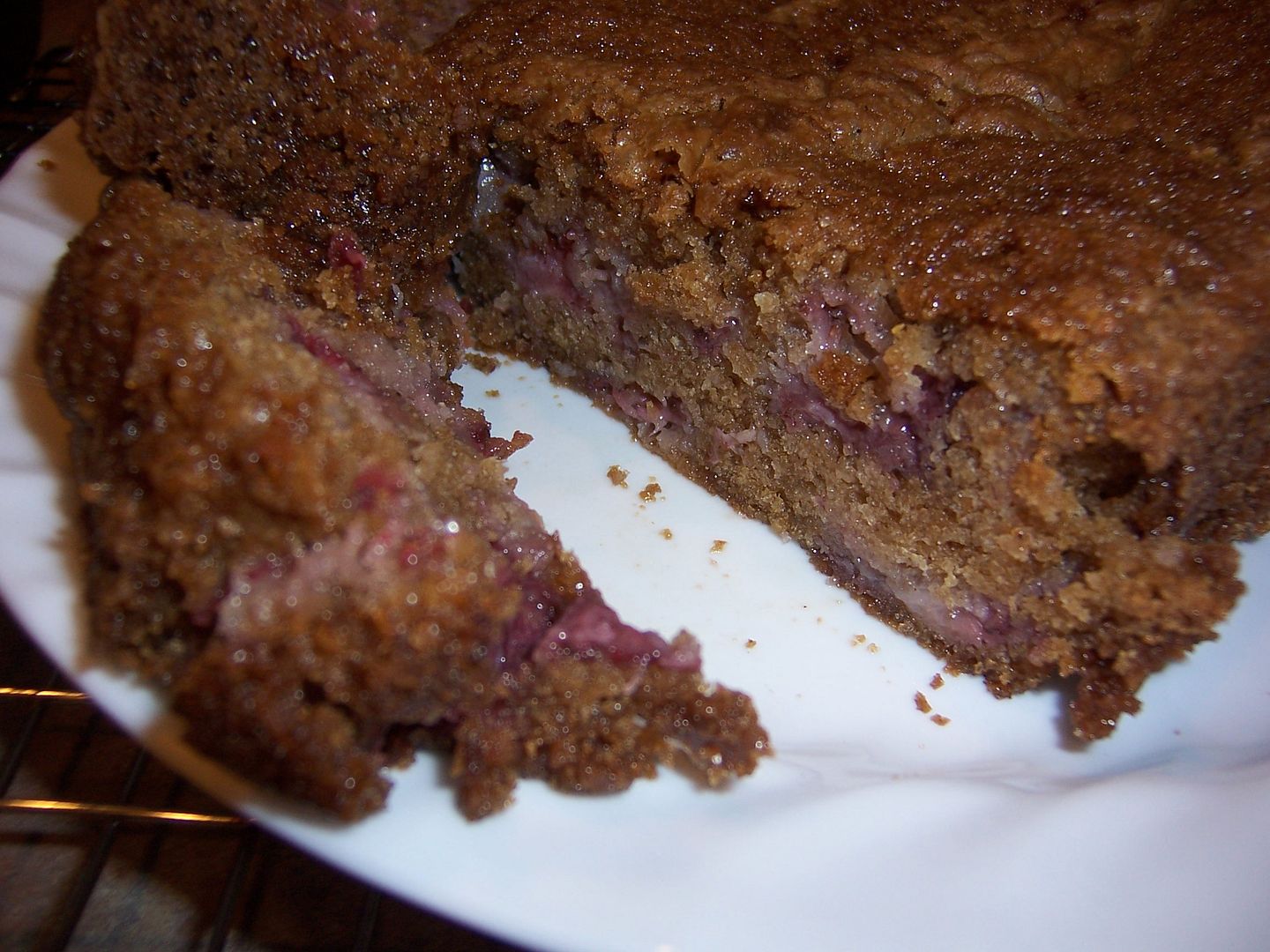 Strawberry Bread
Makes 2 loaves, about 24 servings
1.5 lbs fresh strawberries
2 1/8 cups granulated sugar, divided
3 1/8 cups all-purpose flour
1 tsp ground cinnamon
1 tsp salt
1 tsp baking soda
1/2 cup vegetable oil
1/2 cup olive oil (not extra virgin)
4 large eggs
2 tsp vanilla extract
Preheat the oven to 350 degrees F.
Spray 2 9″ x 5″ loaf pans with baking non-stick spray.
Hull the strawberries and slice them into a large measuring cup. You want about 4 cups of slices. Sprinkle the strawberries with 1/8 cup of sugar and toss to combine. Set aside to macerate while you prepare the rest of the ingredients.
Mix the flour, sugar, cinnamon, salt, and baking soda in a large mixing bowl. Lightly beat the eggs with the oils and vanilla. Pour the liquid mixture over the strawberries and stir gently to combine. Add the strawberry mixture to the dry ingredients and fold together until just completely incorporated.
Evenly divide the batter between the two loaf pans. Bake for 45-60 minutes, or until a toothpick inserted into the center of a loaf comes out clean. Let the loaves cool for 10 minutes on a wire rack in the pan, then invert the pans, remove the loaves, and let them finish cooling completely.