November 25, 2010 – 12:45 pm
This is a great warming breakfast for a winter's day. The snow is softly falling and this was a great way to start out my morning as I worked on baking pumpkin pie and making some of the other sides for the Thanksgiving meal 🙂 A couple pieces of bacon added some protein.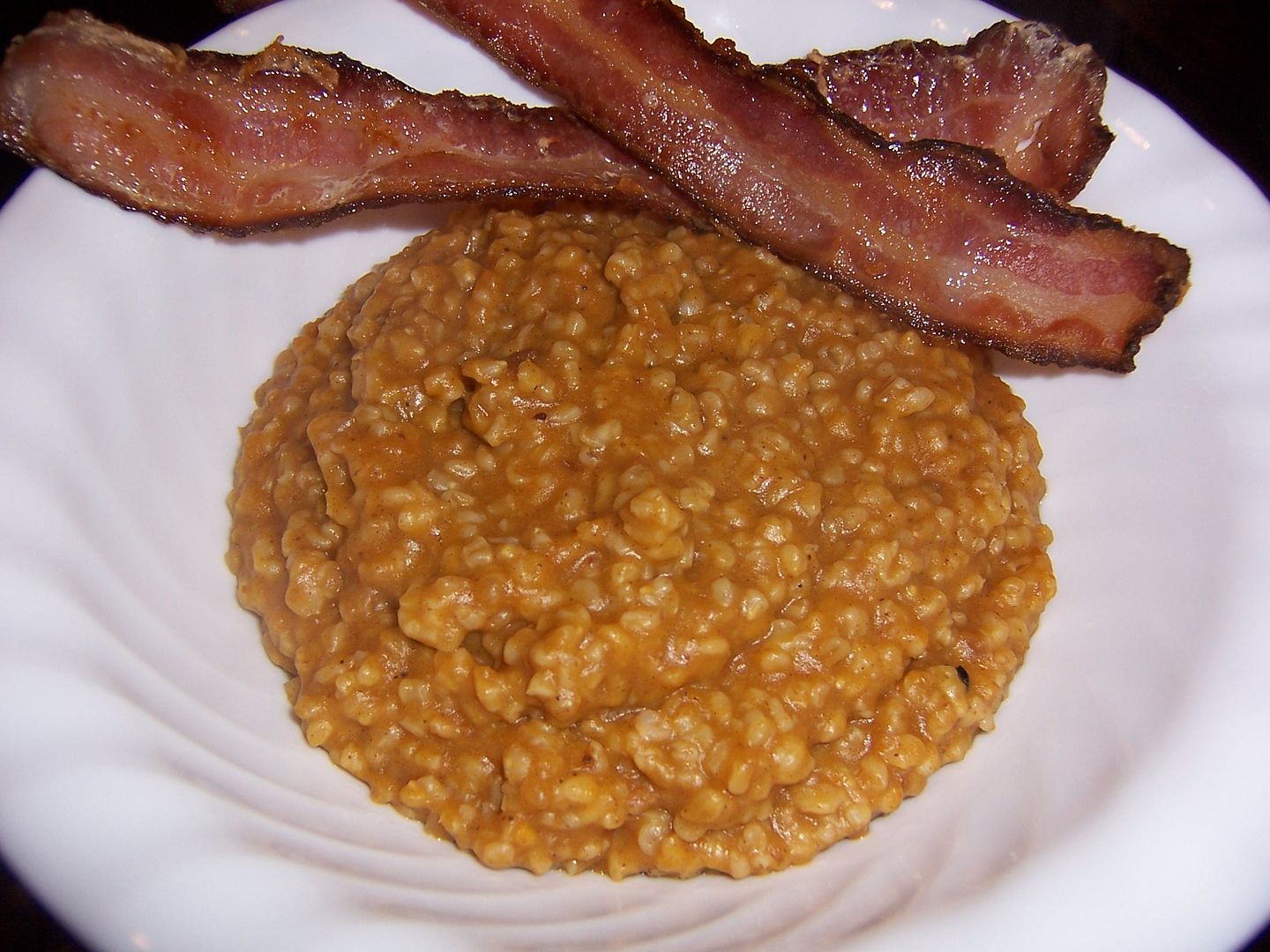 Pumpkin Steel Cut Oatmeal
Serves 4
3 cups water
1/4 tsp salt
1 cup steel cut oats
1/4 cup packed light brown sugar
1 cup pumpkin puree
1 tsp cinnamon
1/8 tsp allspice
1/2 tsp nutmeg
Bring the water and salt to a roiling boil on a burner over medium high heat. Add the oats and stir to combine. Bring back to a boil and then reduce the heat to medium low. Simmer for 15 minutes then stir in the sugar, pumpkin, and spices. Cook for a final 5 minutes. Serve hot.