November 14, 2010 – 6:55 pm
I used this recipe as a starting point for this very good apple bread. I did half granulated white sugar and half light brown sugar, used pecans instead of walnuts, and ended up needing a bit more oil and some water to bring the batter together. It turned out great, and I'm sure my coworkers will be happy to help eat the results tomorrow morning 🙂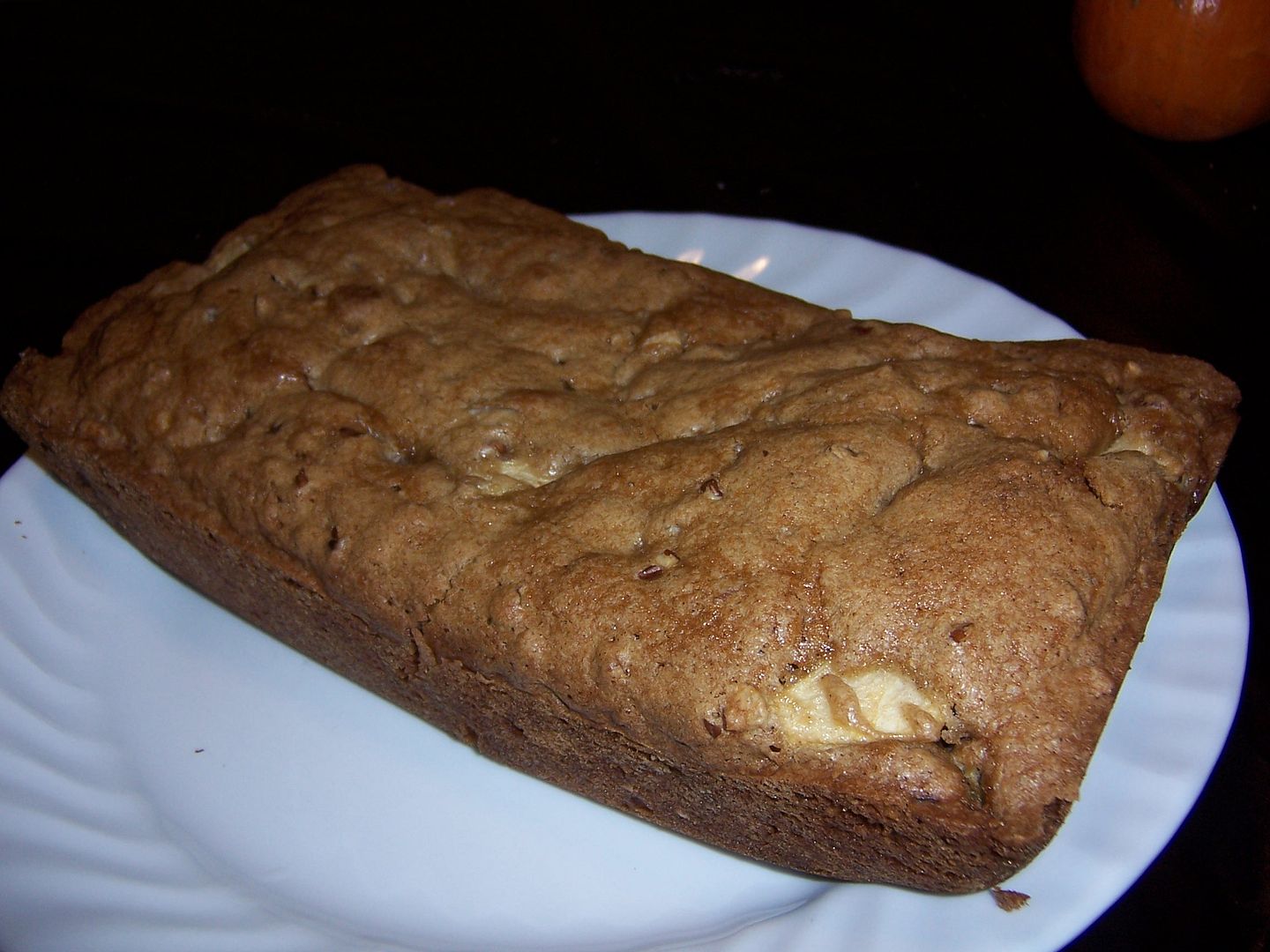 Apple Pecan Bread
Makes 2 loaves (about 24 servings)
3 cups all purpose flour
1 tsp baking soda
1/2 tsp baking powder
1/2 tsp salt
3/4 cup canola oil
2 eggs
1 tsp vanilla
2 tsp cinnamon
1/4 tsp ground allspice
1/4 tsp freshly grated nutmeg
1/4 cup water
2 apples, peeled, cored, and chopped to make 2 cups of pieces
1 cup chopped pecans (about 4.5 oz)
Preheat the oven to 350 degrees. Spray 2 8-inch by 4-inch loaf pans with nonstick spray and set aside.
Mix the flour, baking soda, baking powder, and salt together and set aside. In a large mixing bowl, beat the eggs lightly and add the canola oil, vanilla, cinnamon, allspice, nutmeg, and water, stirring to combine well. Add the flour mixture and stir to form a thick batter, adding a bit more water if necessary. Fold in the apples and pecans.
Divide the batter evenly between the two loaf pans and bake for 45 – 50 minutes, or until a toothpick poked into the center comes out clean. Let the loaves cool for 10 minutes in the pans before turning them out onto a rack to finish cooling.