August 18, 2010 – 5:44 pm
This is an elegant and rich mushroom soup. The recipe is inspired by one from Carnival Creations, the cookbook based off of Carnival Cruise recipes. My folks picked up this book on our first cruise back in the day, and I made copies of a few of my favorite recipes, including the one that inspired my own recipe below. Rather than season the entire pot of soup with salt, I topped my bowl with a couple grinds of lovely Himalayan Pink Sea Salt from a local store that specializes in gourmet salts. It was the perfect finishing touch!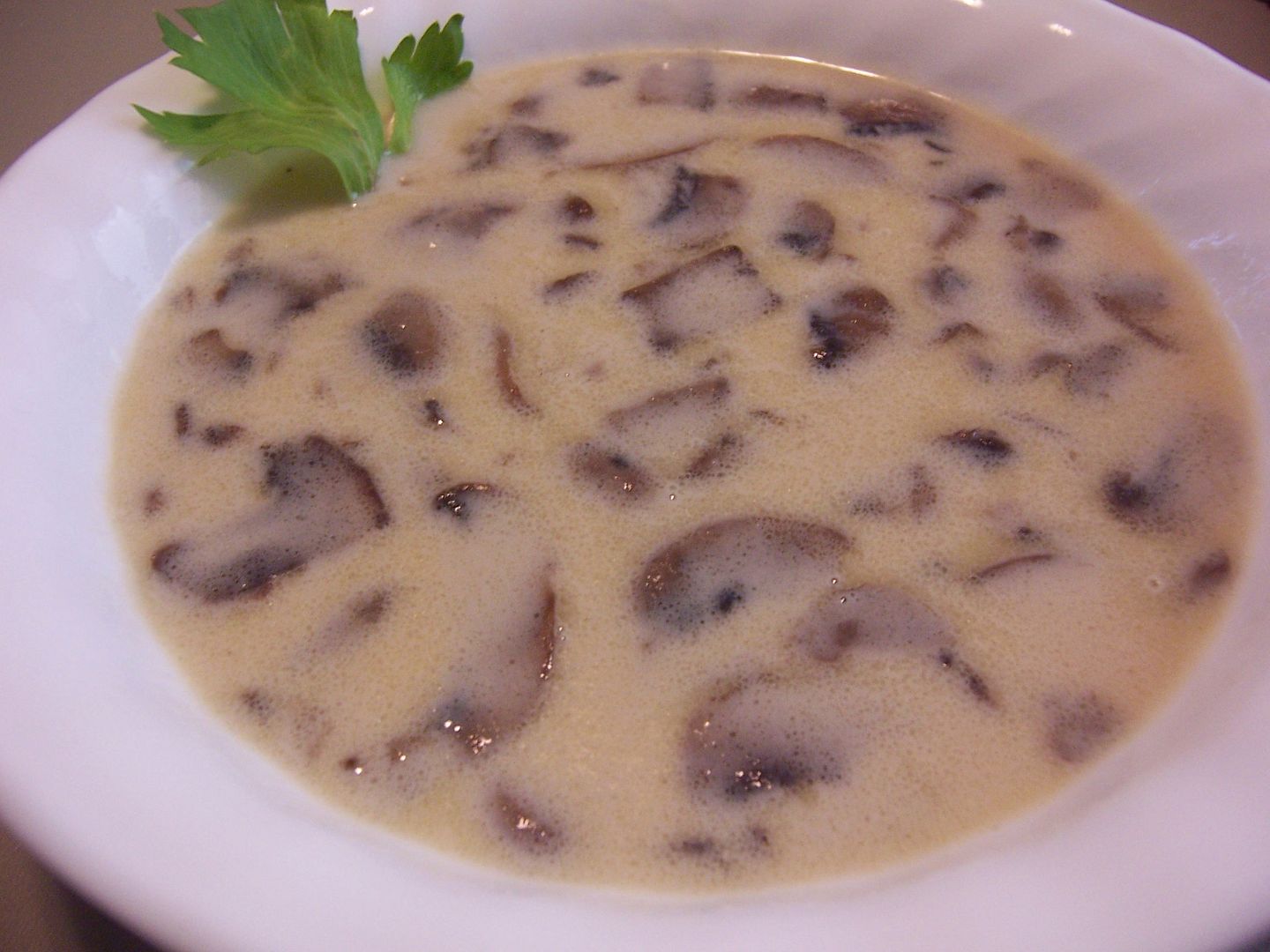 Crema Funghi
Serves 6 as an appetizer or 2-3 as a meal
2 tbsp unsalted butter
8 oz crimini mushrooms, sliced
2 cloves garlic, pressed
1/4 cup brandy
3 cups chicken stock
1 cup half and half
1/8 cup roux – 2 tbsp unsalted butter, melted, and mixed thoroughly with 2 tbsp all purpose flour
1 bay leaf
1/8 tsp white pepper
1/4 cup heavy whipping cream
Melt 2 tbsp of butter in a 4 quart saucepan over medium heat. Add the mushrooms and garlic and cook until the mushrooms are tender. Add the brandy and increase the heat to medium high. Reduce the liquid by half – about 3-4 minutes. Add the half and half, roux, bay leaf, and pepper, and whisk to combine completely, stirring until no lumps of roux remain. Bring the soup to a gentle boil, then reduce heat to low and simmer for 5 minutes. Remove the soup from the heat and discard the bay leaf. Stir in the whipping cream and season to taste with additional white pepper and kosher or sea salt.