November 22, 2009 – 7:57 pm
This recipe is a combination of several I've tried over the years. It's very moist and just on the border between breakfast and dessert, especially with the addition of chocolate chips 🙂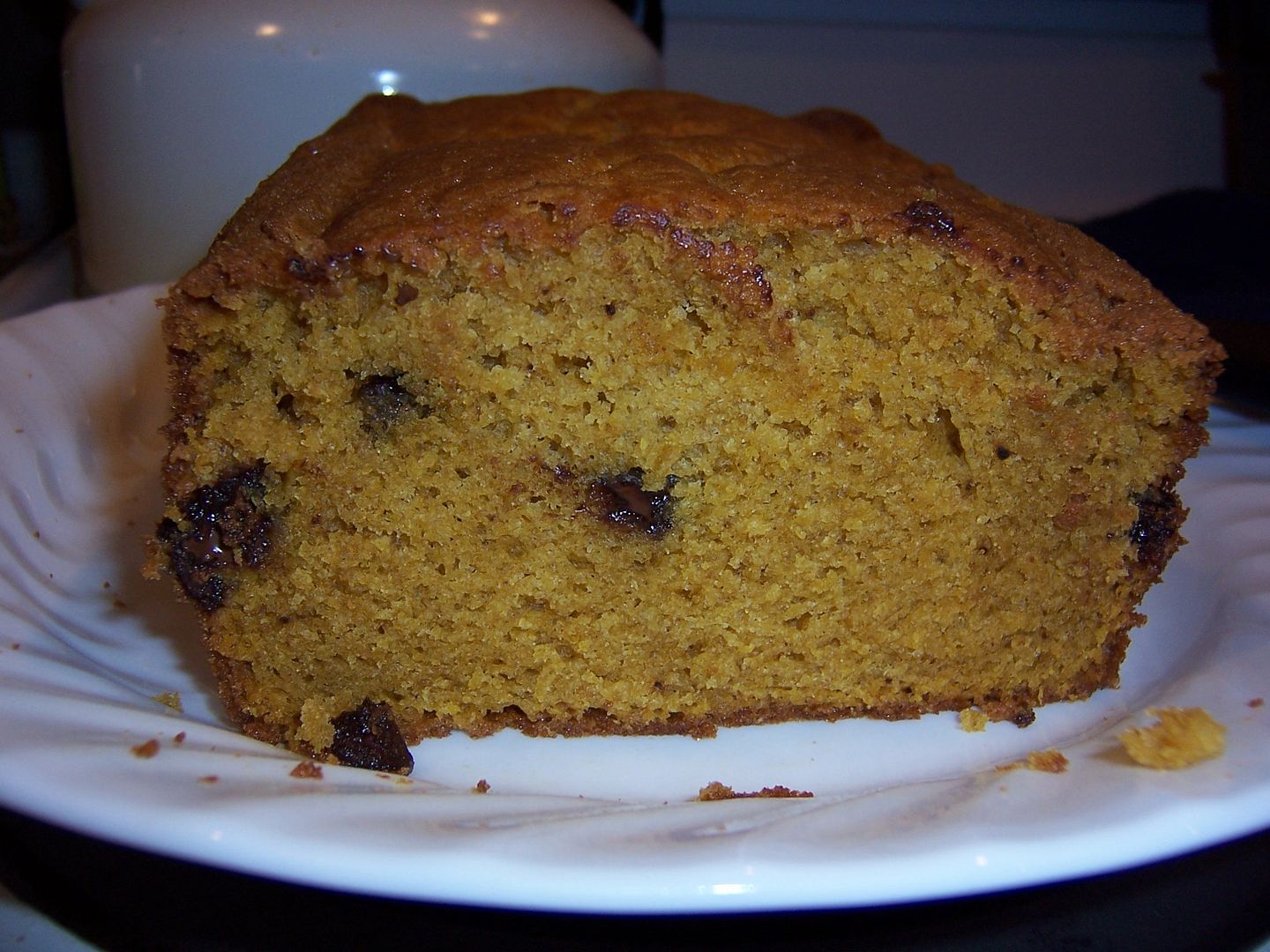 Pumpkin Bread with Chocolate Chips
Makes 2 9″ x 5″ loaves (about 24 servings)
1 15-oz can pumpkin puree (not pumpkin pie filling)
1 cup vegetable oil
2-2/3 cups white sugar
4 eggs
3 cups all-purpose flour
1 tsp baking powder
1 tsp baking soda
1 tsp salt
1 tsp ground cinnamon
1/2 tsp ground nutmeg
1/2 tsp ground allspice
1/4 tsp ground cloves
6 oz semisweet chocolate chips
Preheat the oven to 350 degrees F. Spray two 9×5 inch loaf pans with non-stick baking spray.
Mix together the pumpkin, oil, sugar, and eggs until smooth. Sift together the flour, baking powder, baking soda, salt, cinnamon, nutmeg, and allspice, cloves. Add to the pumpkin mixture and stir until combined. Fold in the chocolate chips. Divide the batter evenly between the pans.
Bake in preheated oven for 45 minutes to 1 hour, or until a toothpick inserted into the middle comes out clean.