September 27, 2009 – 7:57 pm
Since my birthday falls on a Tuesday this year, and Shaun's second day of law school to boot, we just celebrated today. It started out with a nice relaxing morning at home, playing with Emma, and getting my wonderful present from Shaun, a little Toshiba netbook. This post comes to you from our couch with Emma's head on my lap.
We then went to The Rock Pizza in Mill Creek for some wings and wood-fired pizza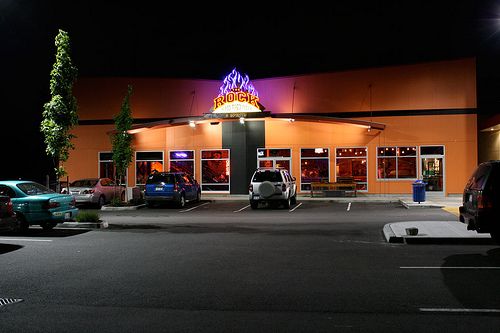 image courtesy of The Rock Pizza website
followed by some book and kitchen gadget shopping, then back home for a bit more relaxing.
We then headed out to Anthony's Homeport in Everett.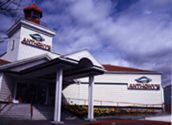 images courtesy of Anthony's website
Happily, we discovered that on Sunday evenings they have all-you-can-eat dungeness crab. We split an order of calamari, then I had the crab, while Shaun had the fish and chips. We ended the meal with a divine molten chocolate cake. All in all a very nice day!