July 3, 2015 – 7:53 pm
My favorite recipe for banana bread is based off of the one by Elise of Simply Recipes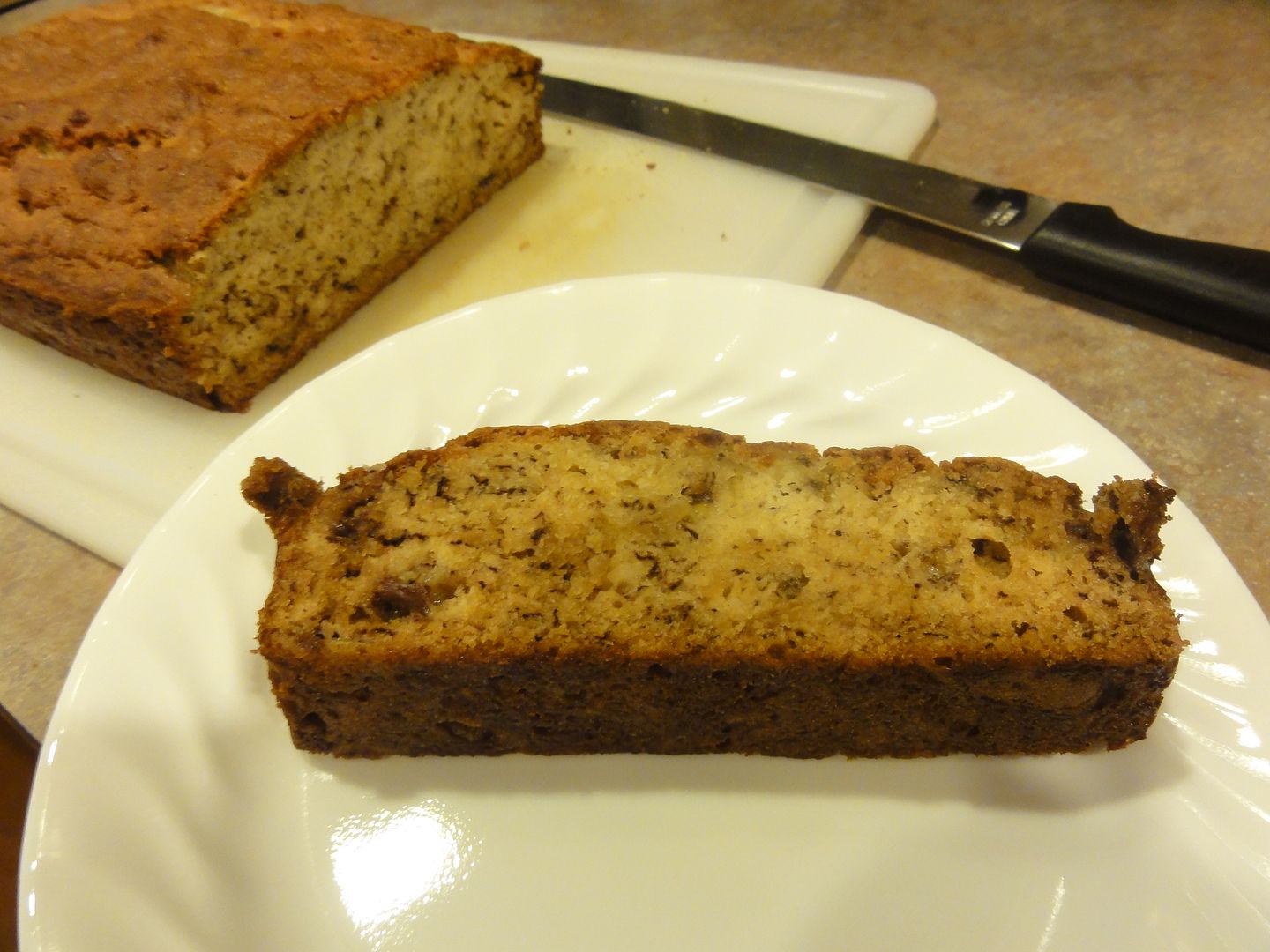 Banana Bread
Makes 1 loaf
Ingredients
3-4 small to medium very ripe bananas, peeled
1/3 cup melted butter
1 cup of sugar
1 egg, lightly beaten
2 teaspoon vanilla extract
1 teaspoon baking soda
1/4 teaspoon of kosher salt
1 1/2 cups unbleached all-purpose flour
Preheat the oven to 350°F, and spray a 4×8-inch loaf pan with non-stick spray.
In a mixing bowl, mash the bananas with a fork until mostly smooth. Stir in the melted butter.
Add the baking soda and salt and stir to combine. Next, stir in the sugar, egg, and vanilla extract.
Lastly, add the flour and stir until just combined.
Pour the batter into the loaf pan. Bake for 45 minutes to 1 hour, or until a toothpick inserted into the center comes out clean.
Remove from oven and cool. Slice and serve.