April 18, 2015 – 6:36 pm
We're back on the menu planning wagon and got some excellent dinners this week.
Rosemary garlic roasted lamb with pears and brussels sprouts

A couple more hits from The Complete Cooking For Two Cookbook
.

Pork chops with port wine and cherry sauce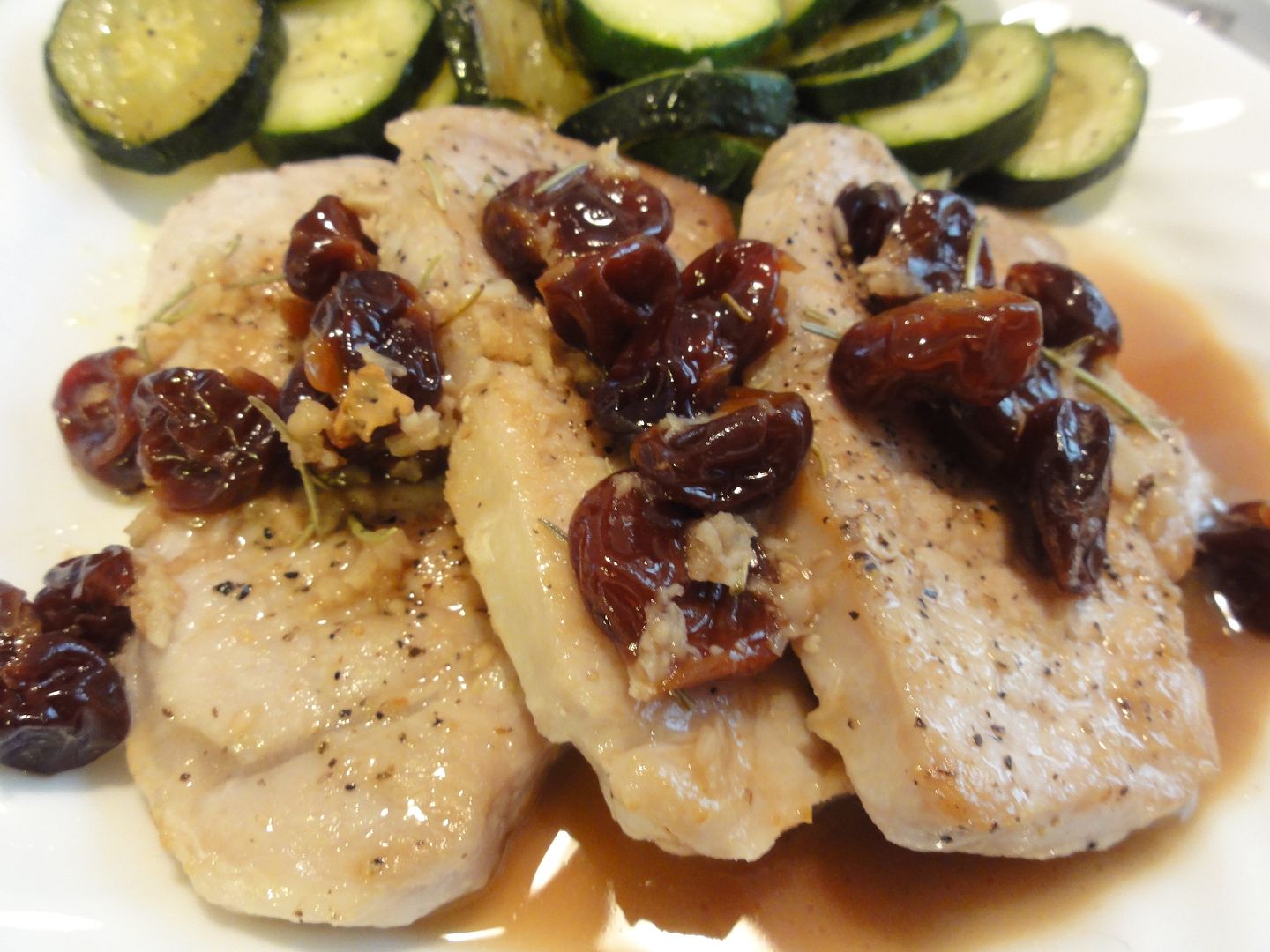 Maple and bourbon glazed pork tenderloin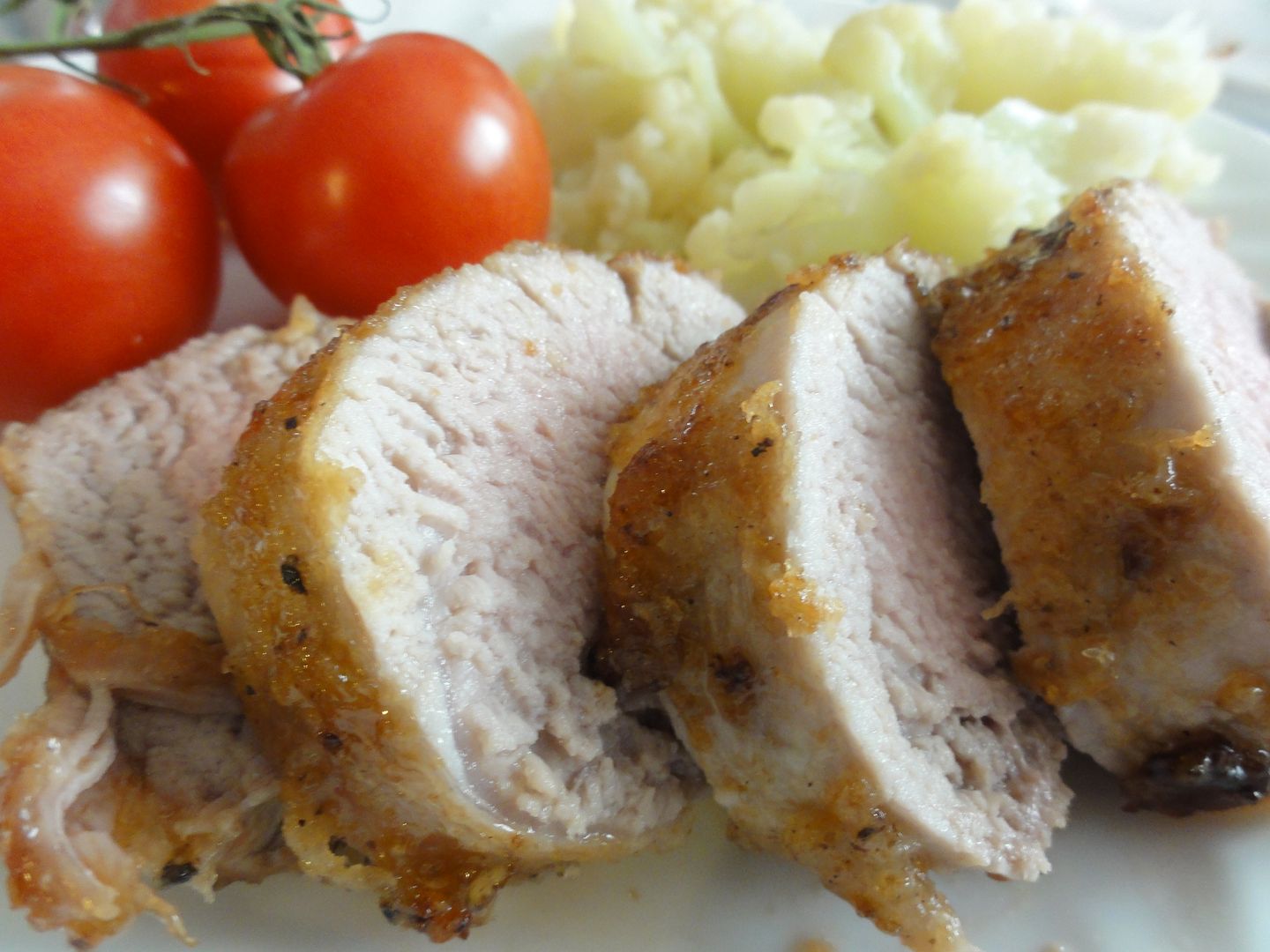 I liked the first a bit better, and Shaun liked the second, but both are keepers!
Back to previous blog hits, some turkey and bean chili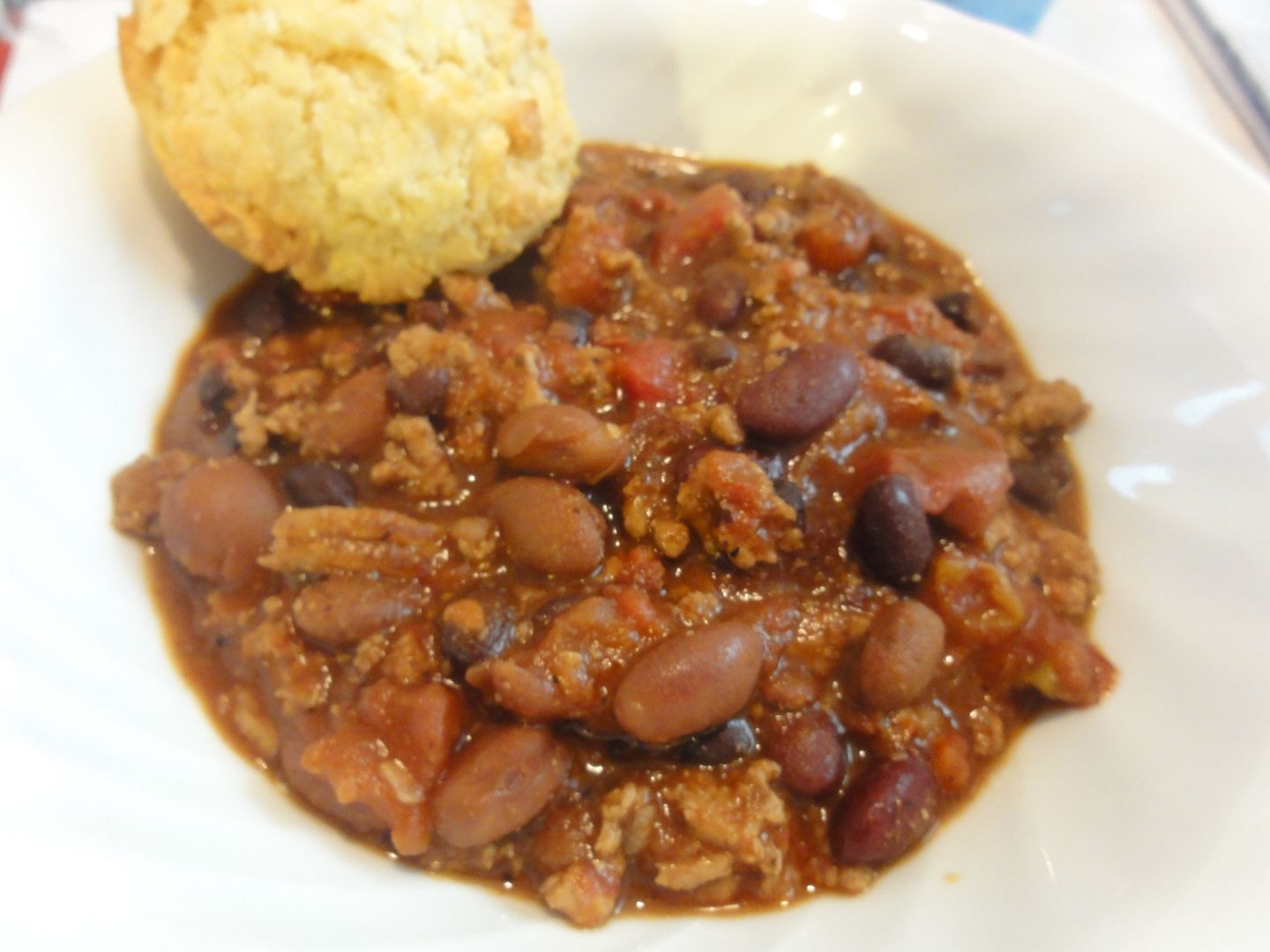 Chicken and bean burritos (similar to my beef and bean burritos, but with skinless boneless chicken thighs)

And just because it sounded good, a giant cobb-like salad: romaine lettuce, hard boiled egg, cucumber, carrots, tomatoes, bacon, and Beecher's cheese curds.