April 12, 2015 – 4:54 pm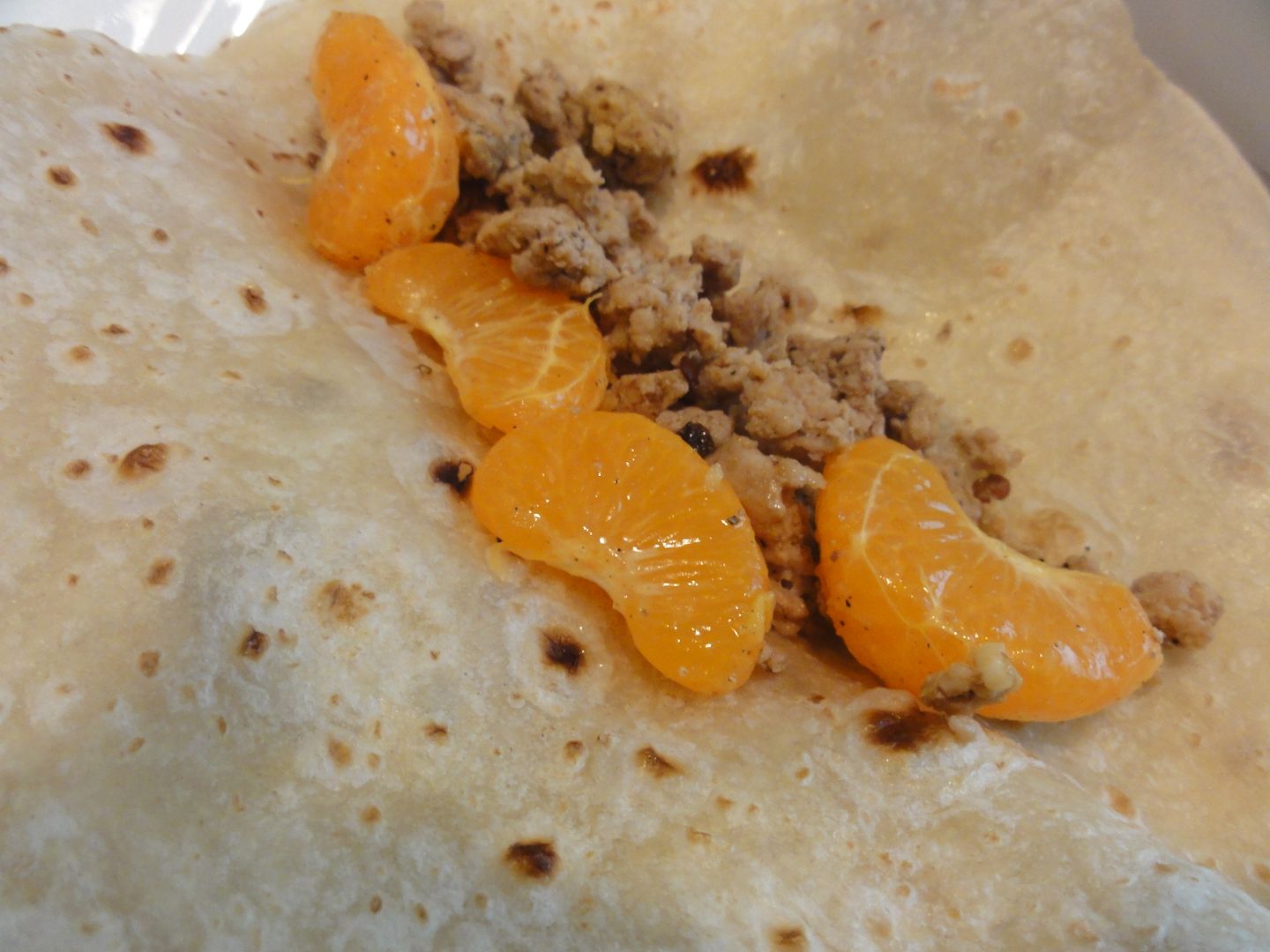 This recipe was inspired by the pork tacos with mango salsa in the excellent The Complete Cooking For Two Cookbook
.
I say inspired by, because we immediate proceeded to change just about everything. I'm sure it's an awesome recipe, but it also provided us with a great way to use up some items in our fridge. The clementine salsa is a fresh, slightly sweet counterpoint to the spicy pork.
Pork Tacos with Clementine Salsa
Serves 2 generously
For the pork filling:
1 tsp canola oil
1 tsp pureed chipotle in adobo sauce (I puree a can and freeze most of it in an ice cube tray. Then I can defrost just a bit when I need it.)
1 large clove garlic, pressed
16 oz lean ground pork
kosher salt and black pepper
1 tbsp lemon juice
For the clementine salsa:
4 clementines, peeled and split into segments
2 tsp lemon juice
1/8 tsp kosher salt
1/8 tsp black pepper
For serving:
4-6 soft taco size flour tortillas (I like Tortilla Land – cook them yourself for fresh tortillas with minimal effort)
Preheat the oven to the lowest setting (mine is 170 degrees F). Heat the tortillas in a non-stick skillet, then place in the oven to keep warm.
Toss together the salsa ingredients and set aside for the flavors to meld.
Heat the oil in your skillet, then add the chipotle and the garlic and cook until the garlic is just starting to turn golden and fragrant. Add the pork and brown well, making sure that the chipotle and garlic are evenly distributed. Turn the heat off, season to taste with salt and pepper, and toss with the lemon juice.
Serve the pork warm in tortillas with the clementine salsa.