April 1, 2015 – 7:15 am
This is a healthy, easy bake for breakfast. I made this last night and enjoyed a piece for breakfast this morning. I let it go a bit long in the oven, so it's a bit more brown in the picture than I was aiming for, but it's still quite tasty. The time is a pure guess, as I didn't set any timer.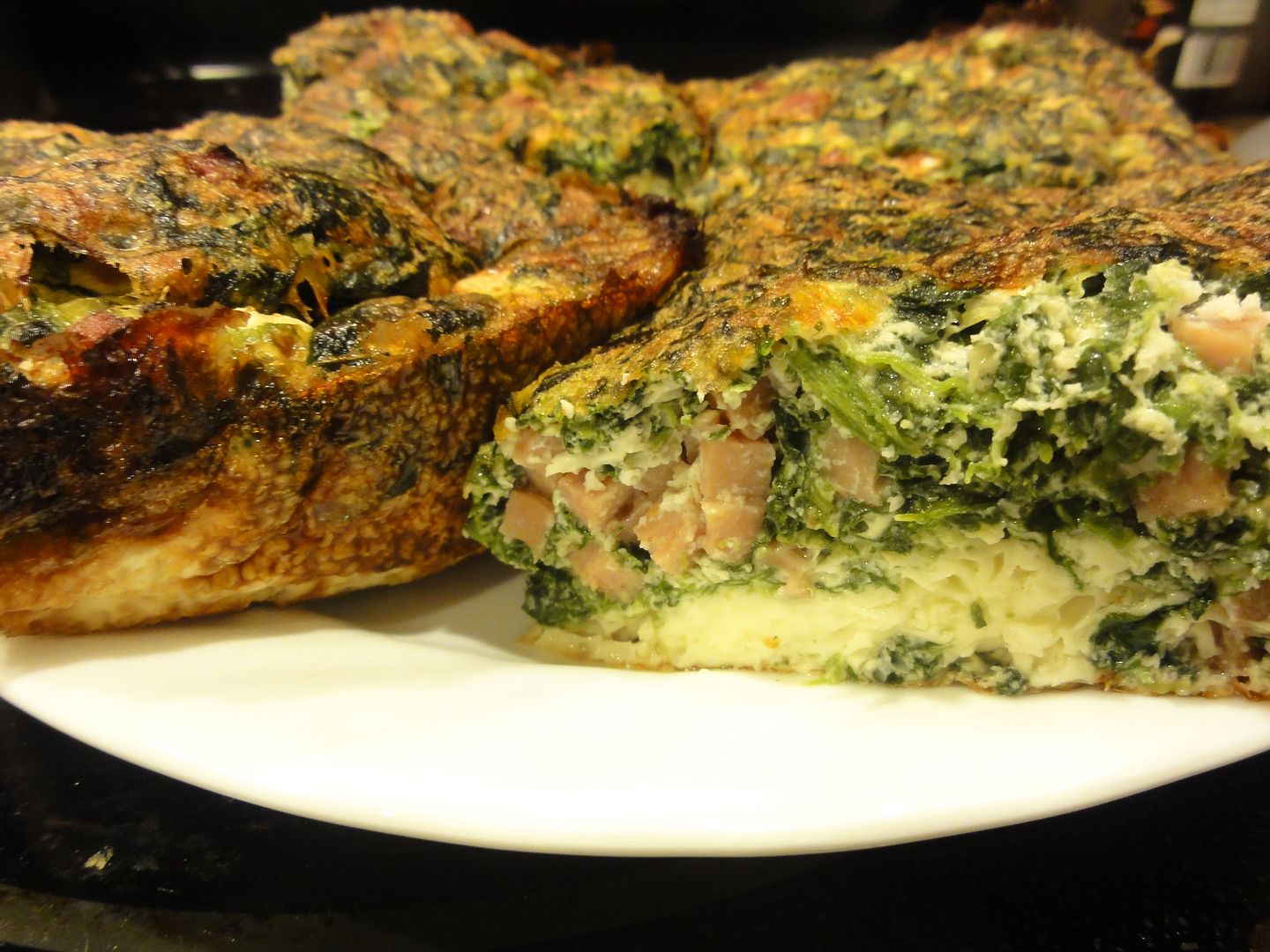 Spinach and Ham Breakfast Bake
Serves 4
1 quart egg whites
1 cup shredded cheddar cheese
10 oz frozen spinach, defrosted, extra water rung out
8 oz diced ham
Preheat oven to 350 degrees F.
Spray an 8″ x 8″ deep baking dish with non-stick spray. Add the ingredients and gently stir to combine. Bake for 30-45 minutes, or until set all the way through and just starting to brown. Serve warm.