November 25, 2012 – 6:47 pm
This very odd sounding pasta was surprisingly good. My husband thought it was outstanding. 😀 I'm not sure where the inspiration for this came from; it was just Shaun and me punting in the kitchen and ending up with something interesting and good. The sweet and savory balance nicely in the dish. A good new way to use up some of those Thanksgiving leftovers!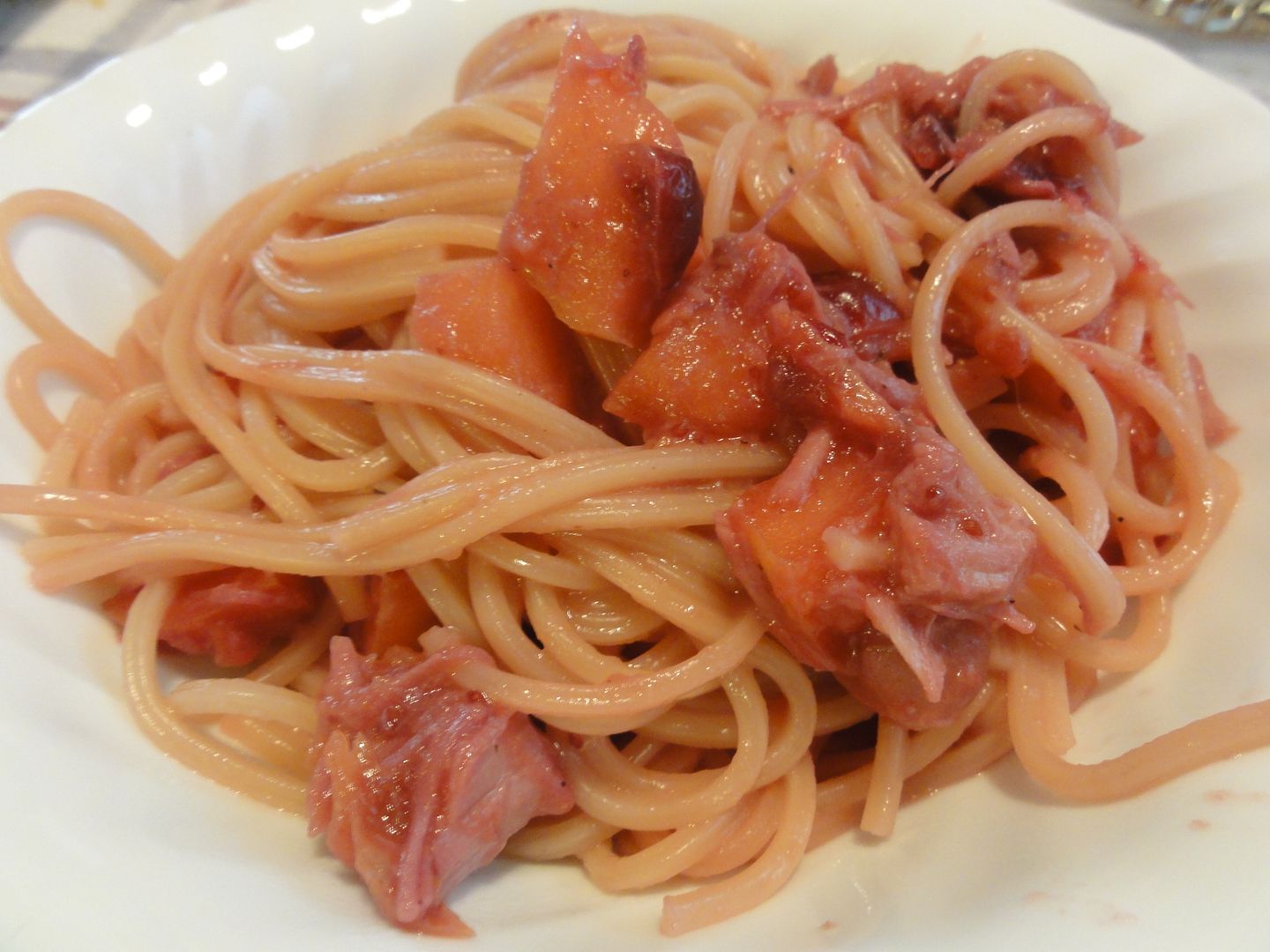 Apple Cranberry Turkey Pasta
Serves 4
1 tbsp olive oil
1 packed cup leftover diced turkey
2 small apples, cored and diced (I used Fuji apples)
2 cups fresh cranberries
1 bottle (12 fl oz) hard cider (I used Angry Orchard, Crisp Apple)
1/8 cup granulated sugar
1/8 tsp black pepper
1/4 tsp kosher salt
8 oz uncooked spaghetti
Heat the olive oil in a large saucepan over medium heat. When the oil shimmers, add the turkey, apples, and cranberries.

Saute for 5 minutes, until the turkey is slightly browned and the cranberries are just starting to pop. Add the cider and deglaze the pan. Stir in the sugar, pepper, and salt, and increase the heat to medium high. Bring the sauce to a boil, then reduce to medium low and simmer for 10 minutes or so, reducing the liquid by two thirds and making the apples tender.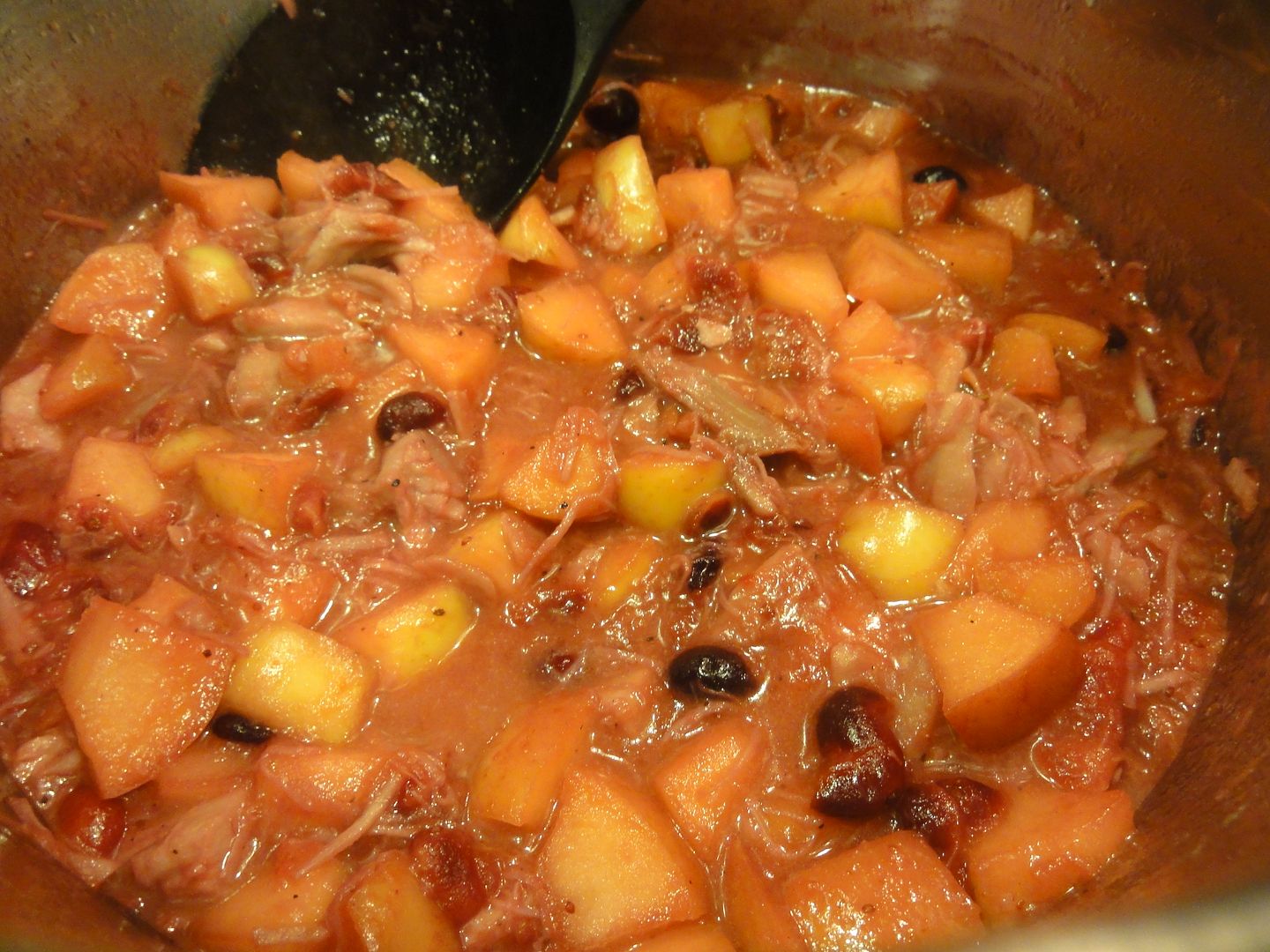 While the sauce is simmering, cook the pasta according to package directions. When it is done, drain well, then toss it with the sauce and cook together for 2-3 minutes.
Serve warm.