August 17, 2012 – 7:41 pm
Tonight we tried a new easy to use marinade – Jack Daniels Marinade in a Bag. I got some tri tip steak and gave the mesquite flavor a go. I marinated the steak for about 1.5 hours before grilling. The marinade smelled great in the bag and while cooking, but the 1.5 hours just wasn't long enough to really flavor the meat. If we give these another try, I'll marinate overnight. I sauteed some romanesco summer squash from my CSA box with olive oil, salt, pepper, and thyme to go with the meat. All in all, a decent meal.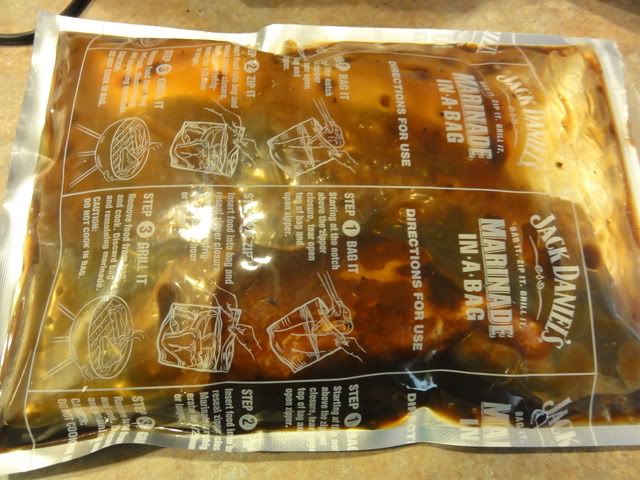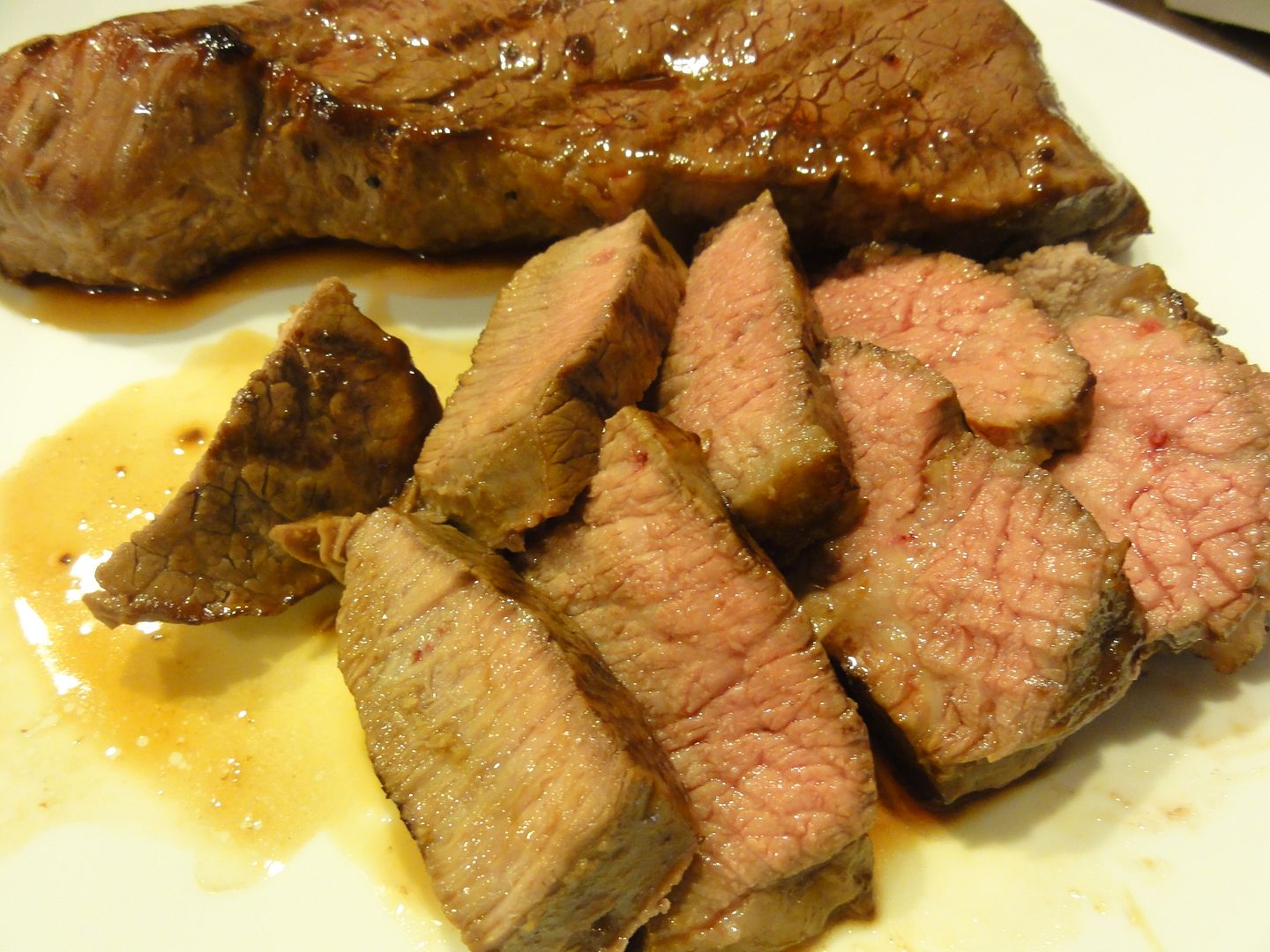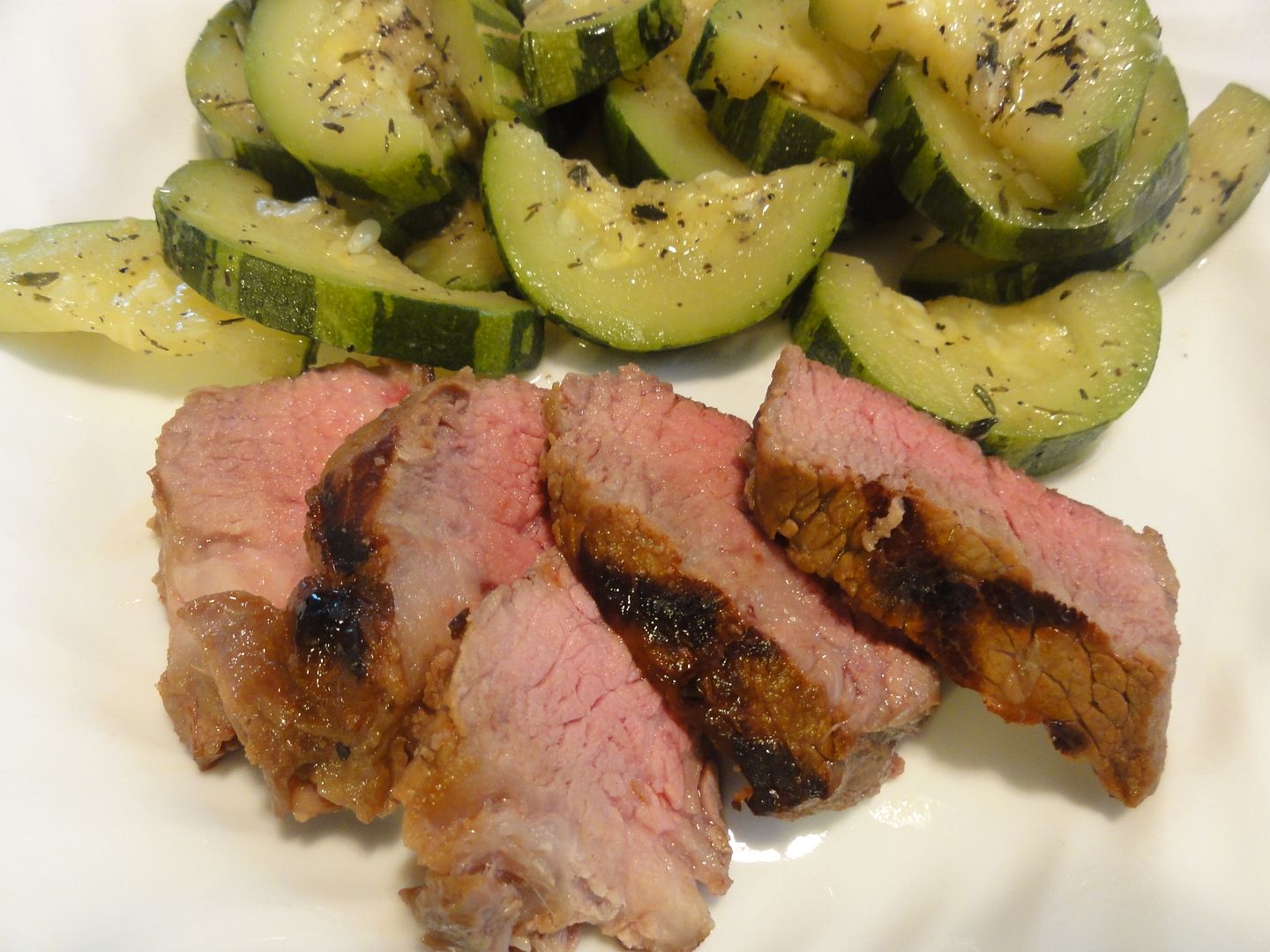 As always, my product reviews are my own entirely biased opinion with no compensation from anybody.