August 12, 2012 – 6:48 pm
I saw these Immaculate Baking Co. Cranberry Orange Scones at the grocery store this morning, and they intrigued me greatly.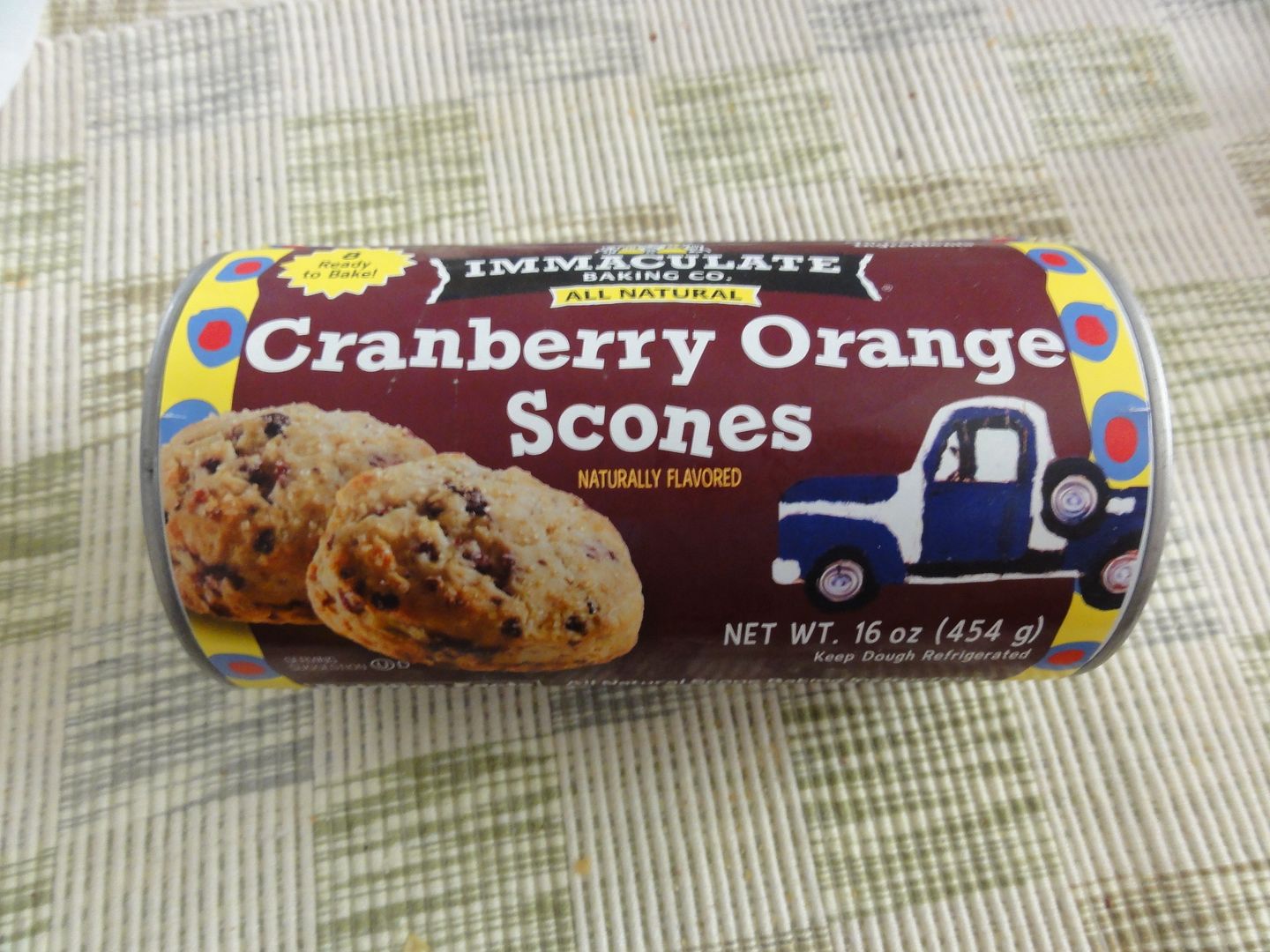 They were with all the other dough in a can type things like the crescent rolls, but this company does an all natural product and had a very interesting line. I debated several of the options, then went with the cranberry orange scones. They were very easy to make: just preheat oven, open tube, place scones on a baking sheet, and cook for a few minutes. They were not very scone-like in the end, much more biscuit-like, but very tasty and definitely worth the purchase.
As always, my product reviews are my own entirely biased opinion with no compensation from anybody.