July 14, 2012 – 6:19 pm
These easy one bowl brownies come together in no time flat. They're chewy chocolatey goodness 🙂 These are modified from the one on the Hershey's cocoa box.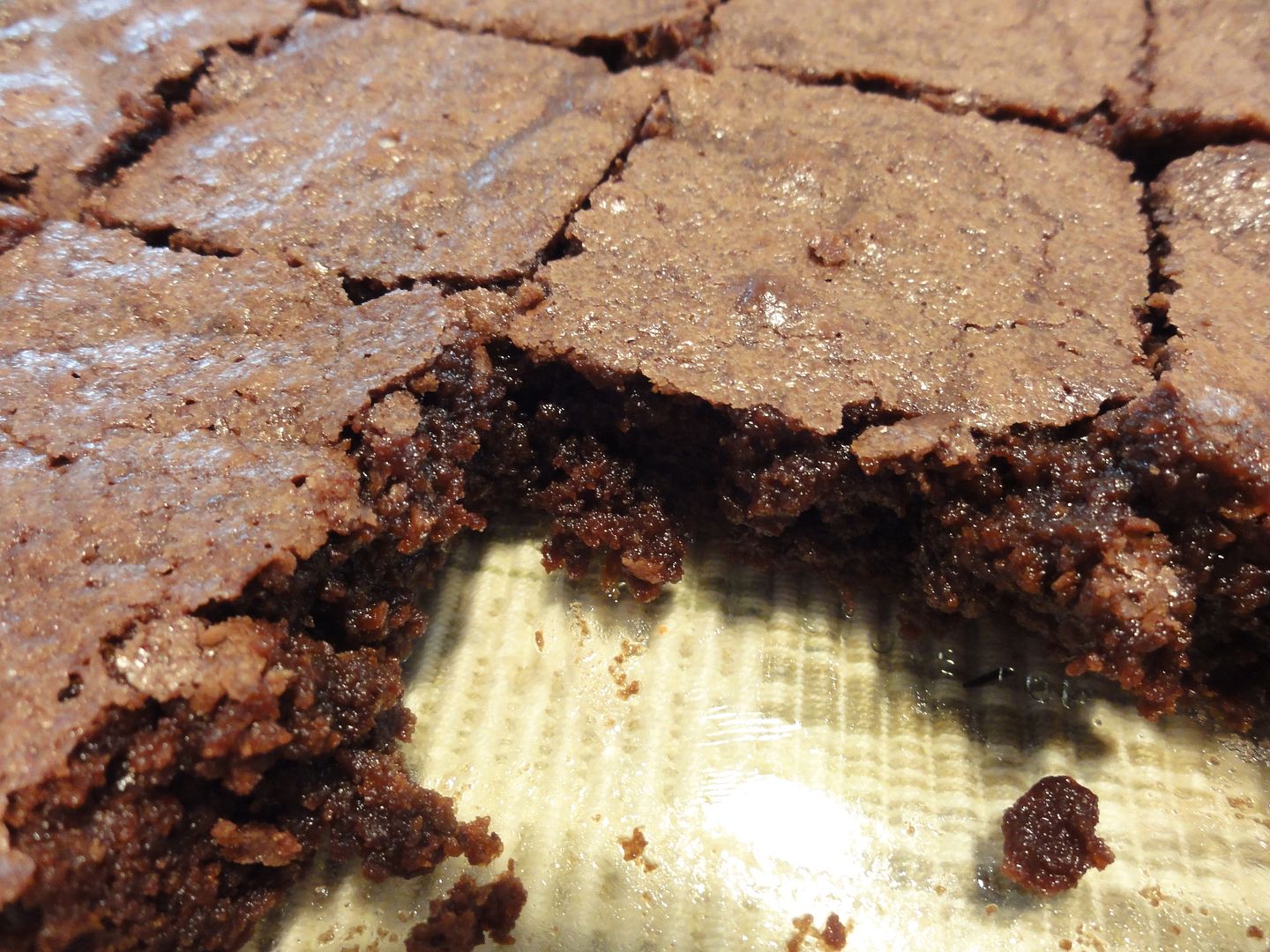 One Bowl Brownies
Makes 16 brownies
1/2 cup (1 stick) butter, melted
1 cup granulated sugar
1 tbsp vanilla extract
2 eggs
1/2 cup all-purpose flour
1/3 cup cocoa powder
1/4 tsp baking powder
1/4 tsp salt
Preheat oven to 350 degrees F.
Stir together the butter, sugar, and vanilla in a large mixing bowl. Add the eggs and beat well with a wooden spoon. Add the flour, cocoa powder, baking power, and salt. Beat until blended and mostly smooth.
Spray an 8 inch by 8 inch glass pan with non-stick spray. Pour the batter into the pan and spread it evenly.
Bake for 25-30 minutes, or until the brownies start to pull away from the sides of the pan. Cool the brownies completely on a wire rack. Slice into squares and serve.