November 13, 2011 – 5:51 pm
This recipe comes from my mother – it's a healthier take on broccoli cheddar soup. This version doesn't have any cream or milk, just a flavorful broth, lots of broccoli, and a little bit of cheese, which could be eliminated if you wanted it to be entirely dairy-free.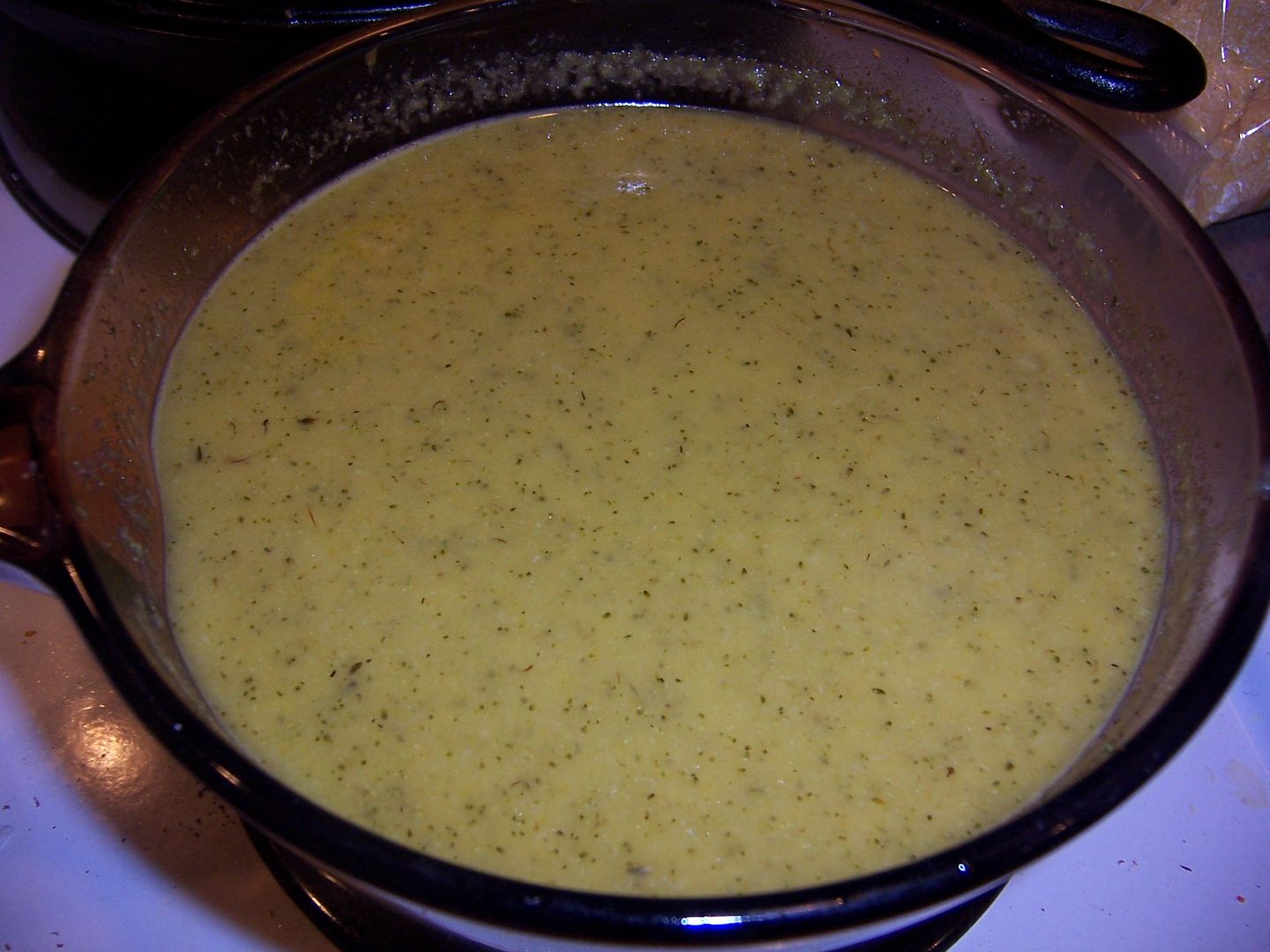 Broccoli Cheddar Soup
Serves 2
1 tbsp unsalted butter
1 tbsp olive oil
1/2 cup finely grated carrot
1/2 tsp kosher salt
1/4 tsp freshly ground white pepper
A pinch freshly grated nutmeg
2 garlic cloves, minced
1 tsp chopped fresh thyme leaves (or 1/2 tsp dried)
2 tablespoons all-purpose flour
4 cups no fat low-sodium chicken broth
4-6 cups leftover roasted broccoli
2 oz (1/2 cup) shredded sharp cheddar cheese (I like Tillamook)
Croutons and shredded parm for topping if desired
In a medium pot, melt the butter and heat the olive oil over medium-high heat. When it starts to foam, add the carrot, salt, pepper, and nutmeg and cook until soft, about 3 minutes. Add the garlic and thyme, stirring to combine, and cook until fragrant, about 30 seconds. Add the flour and stir until the mixture is well blended. Cook until the roux is a light golden brown and is fragrant, about 1-2 minutes. Slowly add the chicken broth, whisking constantly, and bring to a boil. Reduce the heat and simmer until thickened, about 5 minutes. Add the broccoli and simmer until it is heated through, about 2-3 minutes.
Remove the pot from the heat and puree with a hand-held immersion blender. Stir in the cheese and cook over low heat until melted, about 1 minute. Remove from the heat and ladle the soup into bowls. Sprinkle Parmesan cheese and croutons over the top of the soup if desired and serve immediately.