November 7, 2011 – 5:23 pm
This is a take-off from my ham and black bean soup. It's a lovely warming stew for a drizzly fall evening – warming with both the temperature and the spice 🙂 We both really enjoyed this, and it'll definitely make some repeat appearances throughout the fall and winter.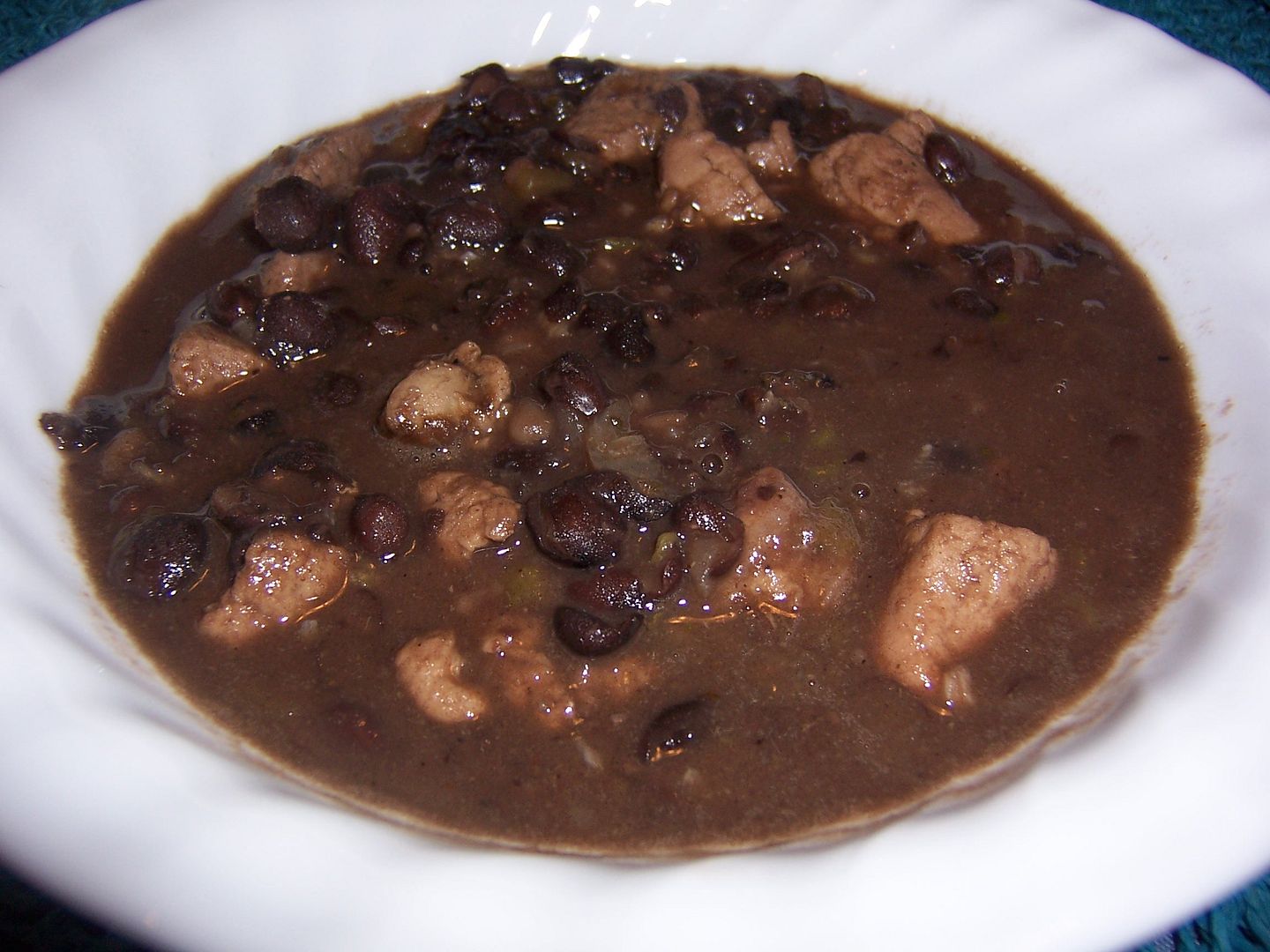 Pork and Black Bean Stew
Serves 4
1 tbsp canola oil
1 lb pork tenderloin
1 small onion
4 cloves garlic, pressed
1 can cola (I used Pepsi Throwback)
2 cans black beans, 15 oz each (I like Bush's brand)
1 4 oz can diced green chiles, mild
2 tsp ground cumin
1 tsp Mexican oregano
1/4 tsp black pepper
1/8 tsp cayenne pepper
Cut the pork tenderloin into 1/2 inch chunks. Peel the onion and grate it. Heat the canola oil in a large saucepan over medium high heat. Add the pork, season with kosher salt and black pepper, and brown on all sides, 4-5 minutes. Add the onion and garlic and sauté for 2-3 minutes or until the onion is translucent and starting to brown.
Pour the soda into the pot. Bring the mixture to a gentle boil and reduce the liquid by ⅓. While the liquid is reducing, open the beans and crush about half of them with a large spoon or a potato masher. Add the beans, green chiles, and spices to the pot and bring back to a boil. Reduce the heat to low and let simmer for half an hour. Serve warm.