September 14, 2011 – 5:00 pm
This easy fresh salsa goes great with many Mexican and Latin dishes. Being allergic to raw onions, my salsa has none, and I'm in the camp that thinks cilantro tastes like soap, so I use a bit of flat leaf parsley instead. This has just a bit of a kick. Add more jalapeno or bump up to a serrano or habanero if you'd like.
Tonight, I served this with my baked turkey chimichangas.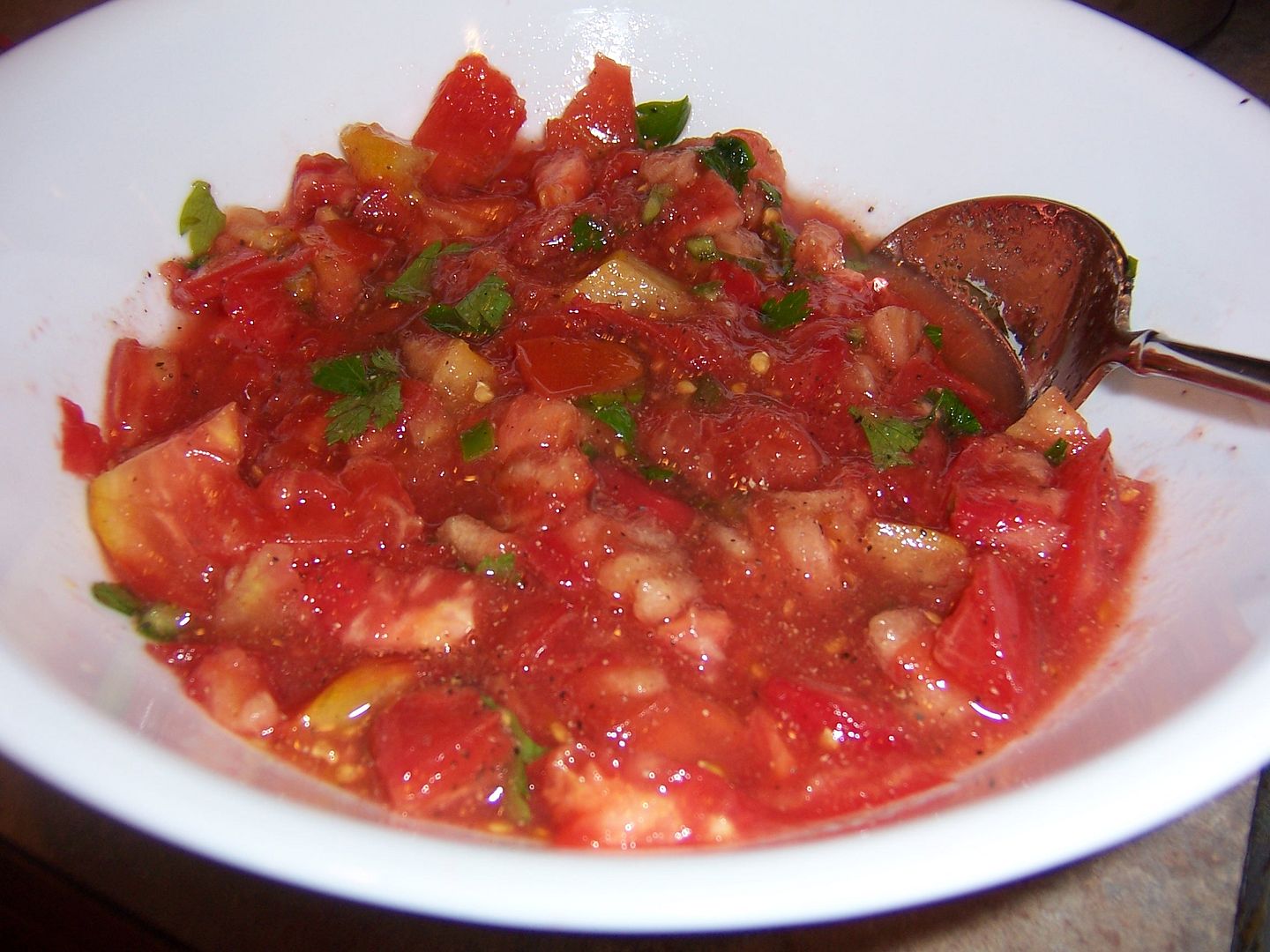 Salsa Fresca
Serves 4
2 large tomatoes, about 1 lb, chopped
1/2 jalapeno pepper, seeded and finely diced
1/8 tsp kosher salt
1/8 tsp black pepper
1 dash onion powder
1 large clove garlic, finely diced
1 tbsp lime juice (from about 1/2 of a persian lime or 2 key limes)
1 tbsp chopped flat leaf parsley leaves
Mix all of the ingredients in a bowl and let sit for 10-15 minutes at room temperature for the flavors to mingle before serving.