July 9, 2011 – 6:15 pm
An easy and healthy dinner tonight using shiitake mushrooms and snow peas from my CSA boxes 🙂 This is infinitely adaptable to your tastes in meats and veggies. The sauce has a bit of a kick from the red pepper flakes, so omit them if you prefer.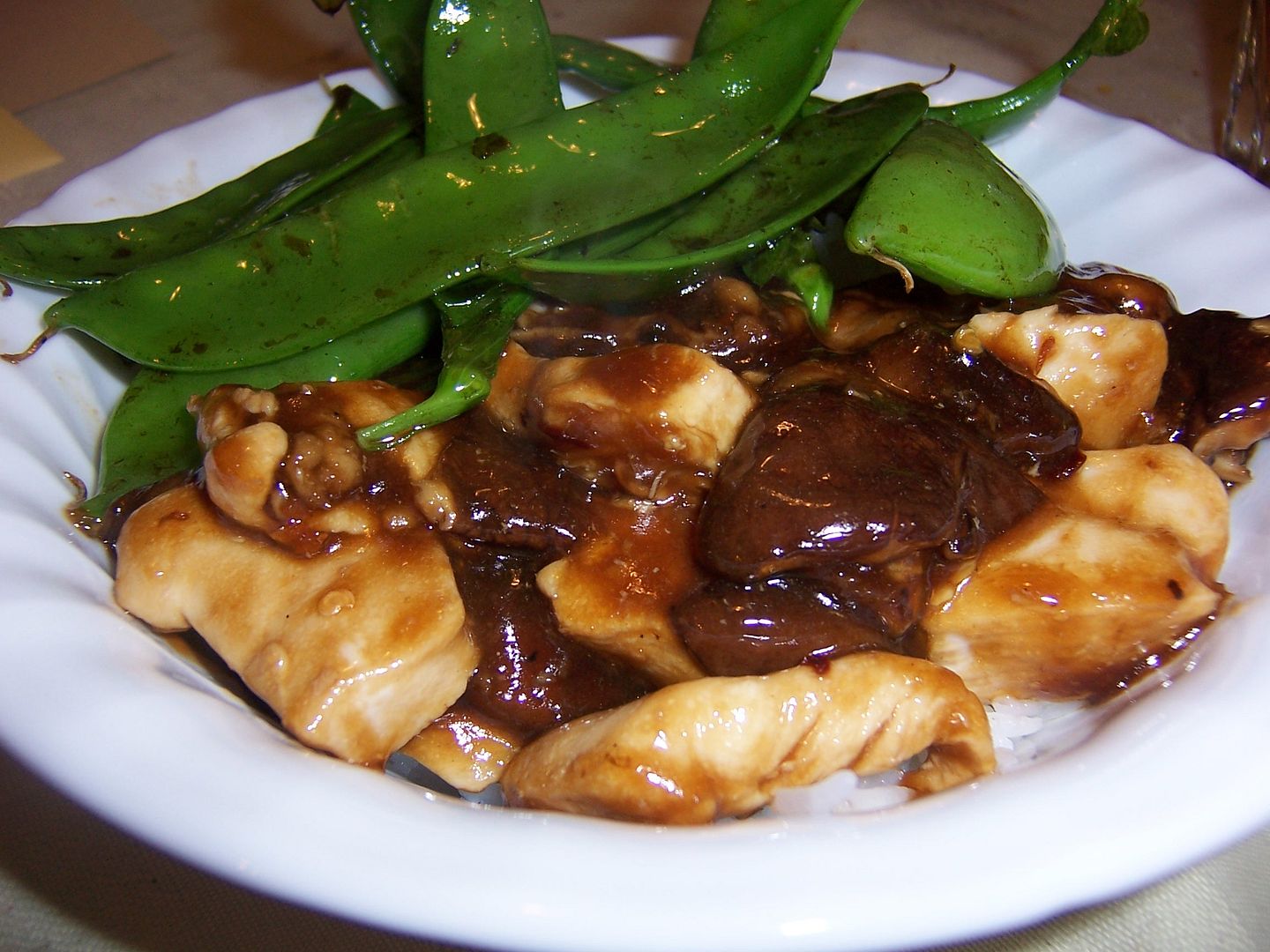 Chicken and Shiitake Stir Fry
Serves 4
1.5 lbs skinless boneless chicken breast, cut into bite sized chunks
2 lbs shiitake mushrooms, stems removed, cut into bite sized chunks
1 tbsp canola oil
1 tsp sesame oil
For the sauce:
1/4 cup soy sauce
1/4 cup sake
2 tbsp oyster sauce
2 large cloves garlic, pressed
1 tbsp grated ginger (about a 1 inch piece)
2 tbsp cornstarch
1 tsp crushed red pepper
Mix all of the sauce ingredients in a small bowl and set aside.
Heat the oil in a large skillet or wok over high heat. Add the chicken in a single layer and let it brown undisturbed for 1 minute before tossing to brown the other sides, about 3 minutes total cooking time. Remove the chicken to a bowl, leaving as much oil as possible in the pan.
Add the mushrooms and toss to coat in the oil. Continue to toss and cook for 2-3 minutes, or until tender. Add the chicken back to the pan. Stir the sauce to reincorporate the cornstarch and then pour it into the pan. Toss to coat well and heat the mixture just until the sauce is thickened, about 30 seconds. Turn off the heat and serve over rice.
Stir Fried Snow Peas
Serves 4
1 tsp canola oil
1 lb snow peas, trimmed if necessary
Heat the oil in a large skillet or wok over high heat. Add the peas and toss for 30 seconds to 1 minute, or until starting to brown on all sides. Add 1/4 cup water and cover the skillet. Steam the peas for 1 minute or until tender. Serve hot.