July 4, 2011 – 7:49 pm
A happy Independence Day 🙂
I have some fun socks that I wore today: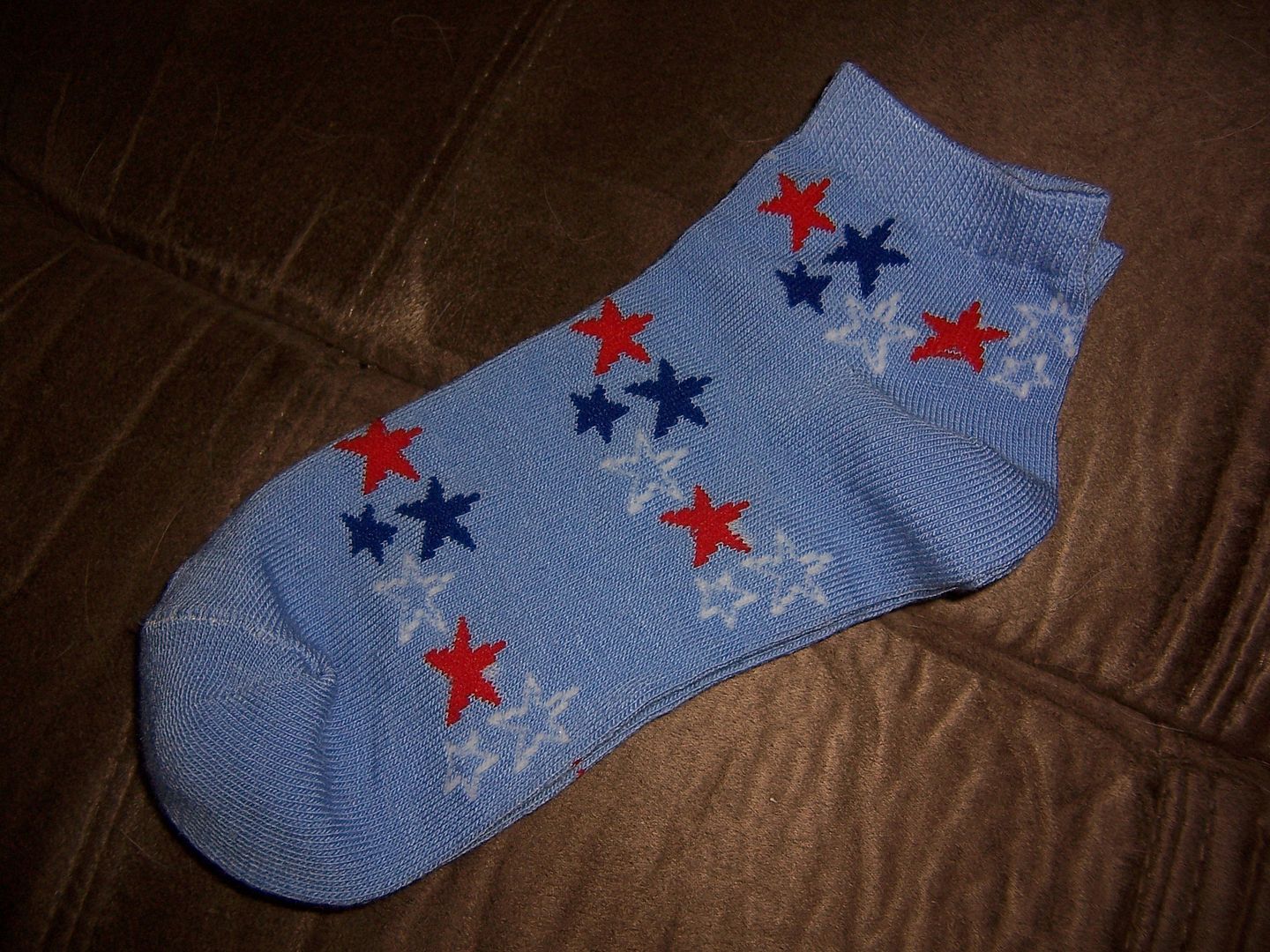 Breakfast was some delicious duck eggs from the most recent CSA box and some pan fried diced ham.
Today was a gorgeous summer day and we enjoyed walking around some and puttering cleaning up around the house.
Dinner was a nice grilled t-bone steak, potatoes from the first CSA box that I steamed then threw on the grill in a foil packet, and salad made the most recent CSA box.
For dessert, we split a mini cherry pie 🙂
Now, we're snuggled on the couch watching fireworks on tv and comforting Emma from the booms outside.