May 21, 2011 – 7:46 am
This was a hectic week for both of us, so meals were a bit sporadic. Wednesday I roasted a whole chicken in the crock pot and it served for several meals. It got a little dried out because I had to leave it in for so long – close to 11 hours, but it was still tasty, and very good in the soup I made a couple days later.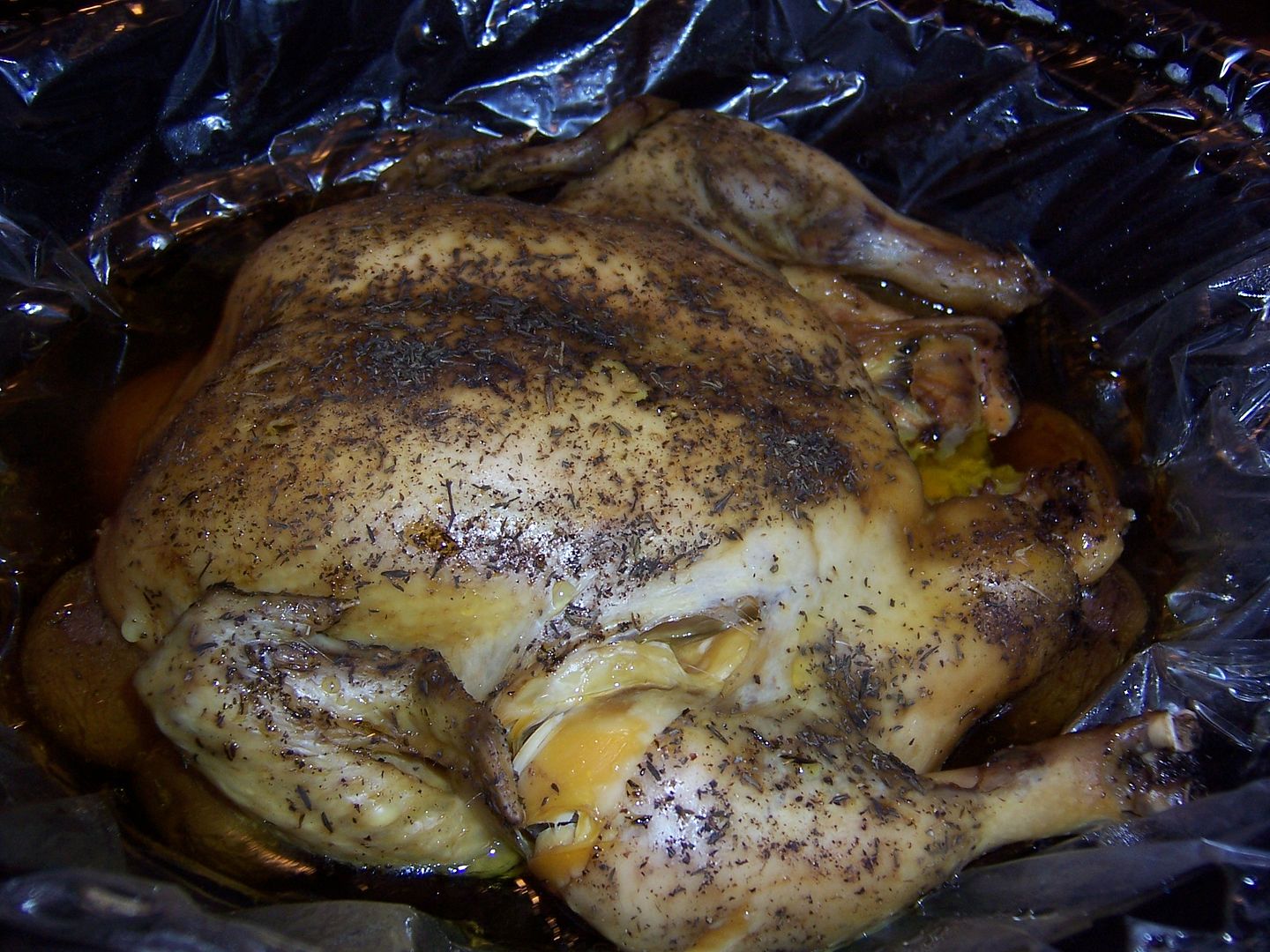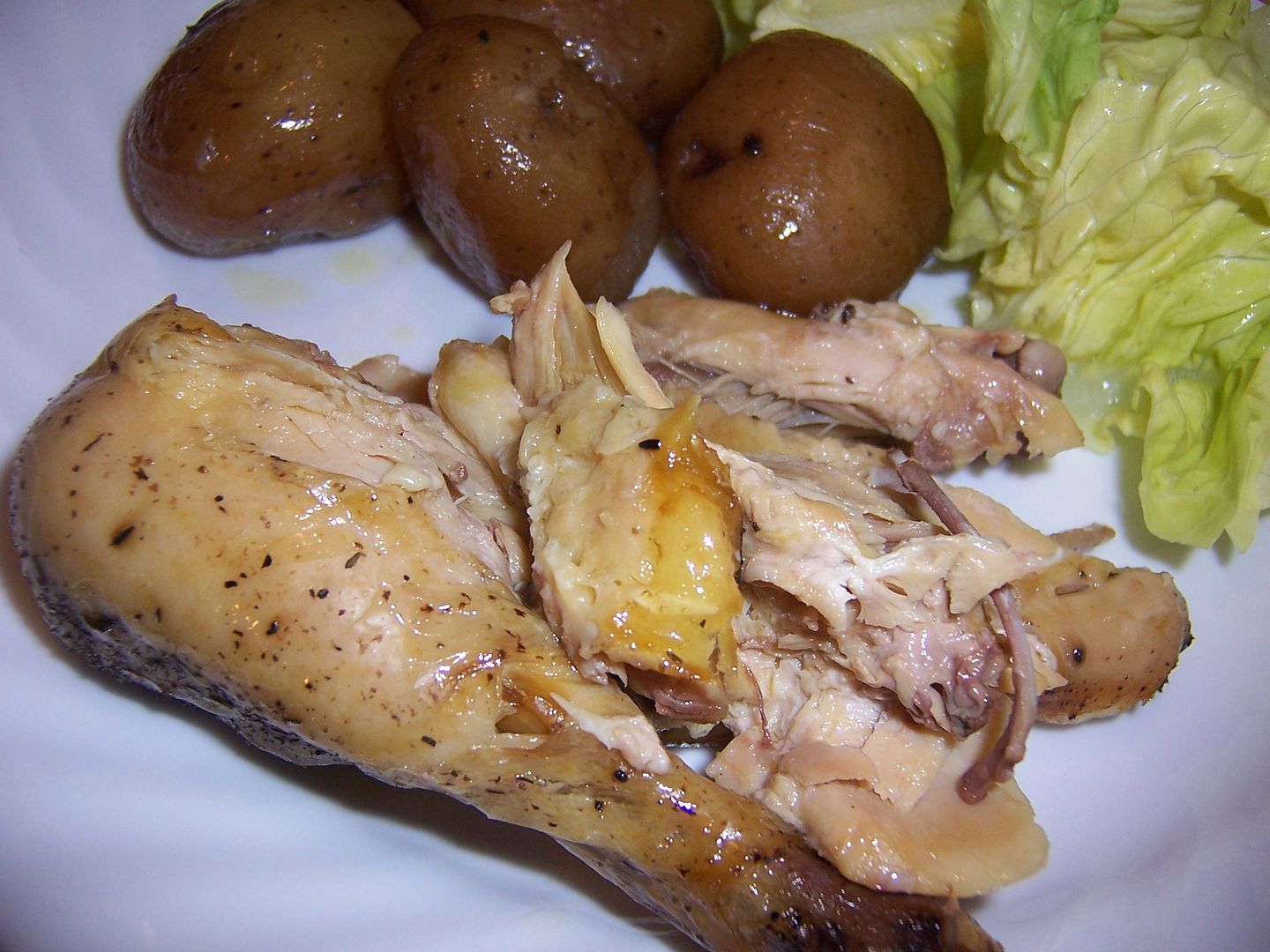 Crockpot Roasted Chicken
Serves 6-8
1 whole chicken, 4-5 lbs
kosher salt
black pepper
dried thyme
1 lb small yukon gold potatoes
Remove the giblets from the chicken, rinse it, and pat dry. Season generously with salt, pepper, and thyme.
Place the potatoes in the bottom of a 6 quart crock pot. Place the chicken on top and cover. Cook on low for 6-8 hours, or until the internal temperature reaches 180 degrees F.
Remove the chicken to a platter, pull apart the pieces, and serve warm with the potatoes. If desired, make a gravy with the broth that formed, or save it for soup later on.