March 27, 2011 – 6:12 pm
This is a simple, tasty way to enjoy clams. With just few ingredients, make sure you get the best!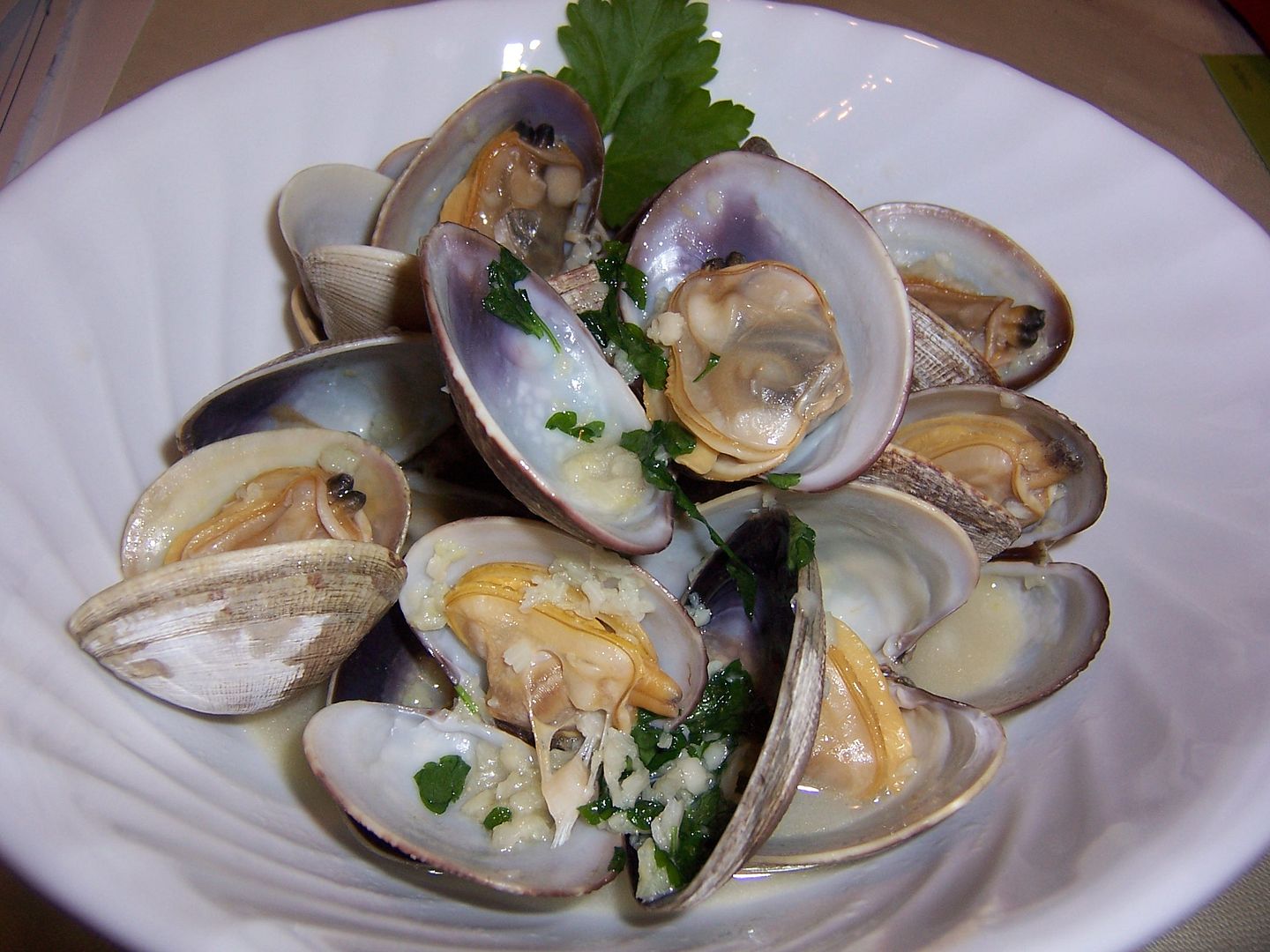 Steamed Clams in White Wine Garlic Sauce
Serves 1 as an entrée or 2 as an appetizer
2 tsp olive oil
4 cloves garlic, pressed
1 small bottle (187 ml) chardonnay
1/2 cup water
12 live manila clams (about 1.25 lbs)
1 tsp butter
1 tbsp chopped fresh parsley
Warm the olive oil in a skillet over medium heat. Add the garlic and cook for 1-2 minutes, until just turning golden and fragrant. Pour the wine into the skillet, turn the heat to medium high, and reduce the liquid by half. Add the water and bring the liquid back to a boil. Arrange the clams in a single layer in the skillet and cover. Steam for 8 minutes or until all the clams are open (if any do not open, discard them). Remove the clams to a bowl, leaving the liquid in the skillet. Stir the butter and parsley into the liquid, melting the butter completely, and then pour it over the clams. Serve warm with crusty bread.