March 25, 2011 – 8:53 pm
Today marks the 6th anniversary our wedding day 🙂 Serendipitously, it was my Friday off and the last day of Shaun's spring break, so we spent the day together having fun. We got a great lunch (more on that very shortly), wandered around a bookstore, then watched Rango in the theater with a big tub of popcorn to share, got some pizza for dinner, and then came home to play with Emma. A very nice day!
Now, back to lunch. We went to Din Tai Fung, which I've mentioned before on here. This time, I took pictures. I gave in to the smart phones and upgraded from my tiny little pre-paid bar style phone. I have to admit that I'm having fun with it. We'll see it I think it's worth the monthly bill in a few months 😛
Din Tai Fung was utterly packed, even just a few minutes after they opened. It's been featured in a few recent newspaper articles, so that was pretty much expected. We waited outside where we could watch the dumplings being made in the kitchen behind a large plate glass window. The wait wasn't too long, luckily.

The entrance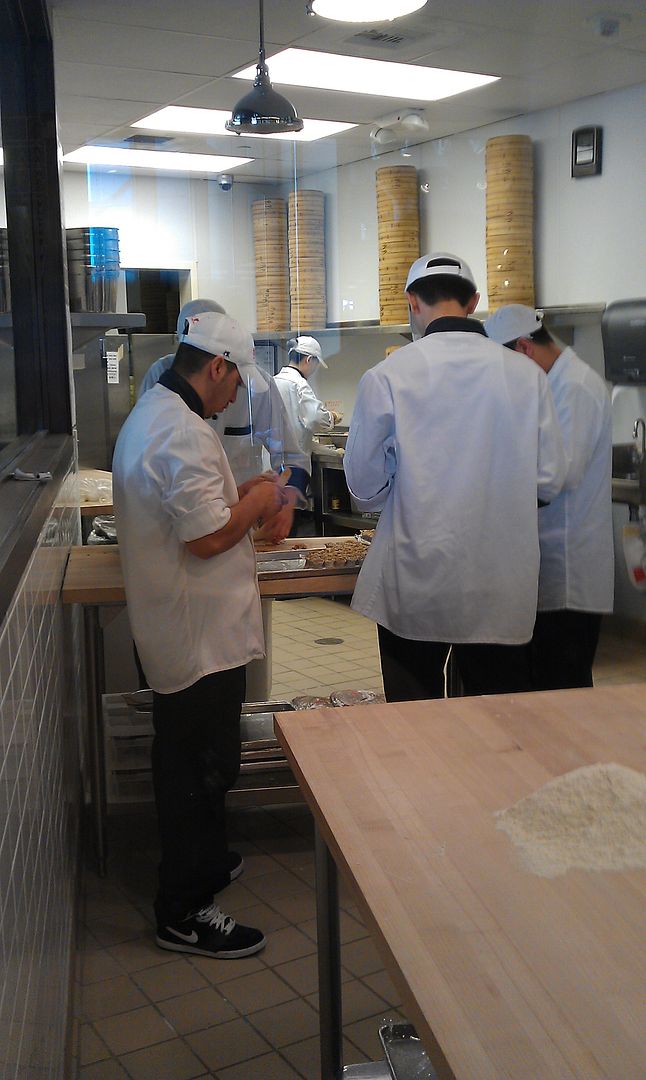 Making shu mai in the front of the restaurant

Pleating dumplings
Our server was really lousy, unfortunately. She was mostly absent after taking our order, not even taking the time to mix the dipping sauce. My iced tea didn't come until after another server had come by with our first round of dumplings. The xian long bao (soup dumplings) weren't quite as juicy as they were last time, but they were still good.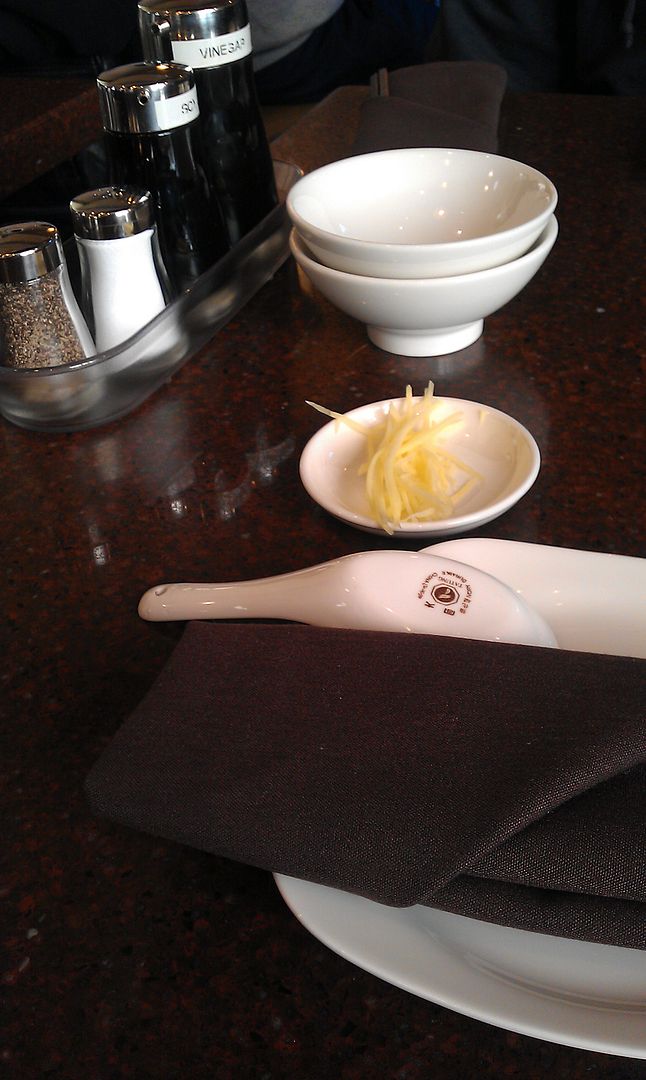 The table, with the freshly slivered ginger, black vinegar, and soy sauce for the dipping sauce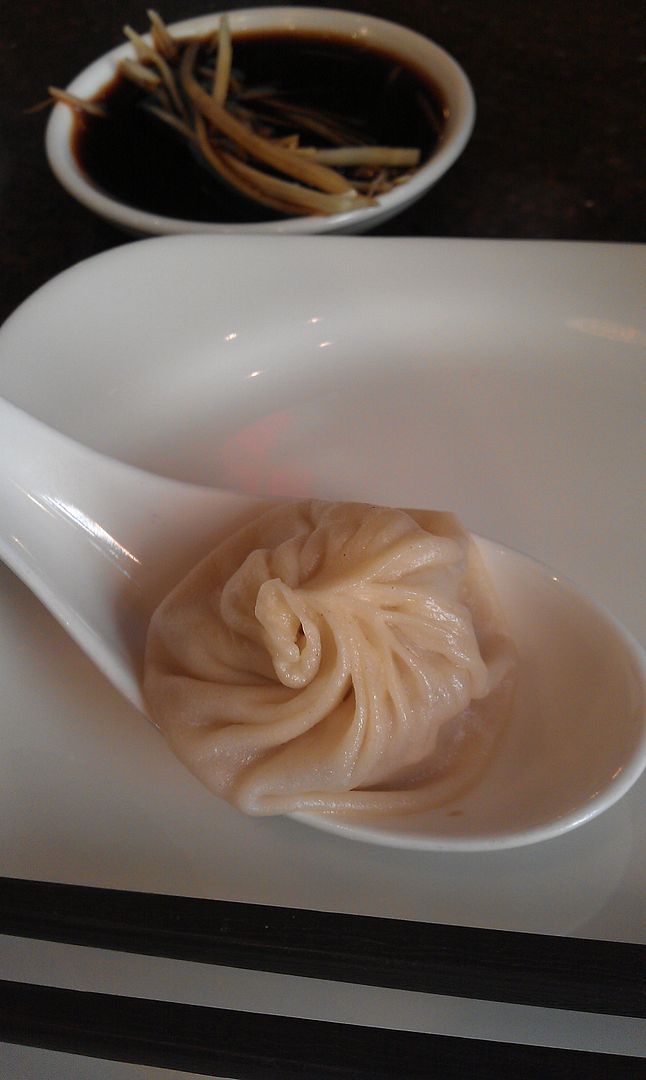 Pork xian long bao on the spoon ready to be slurped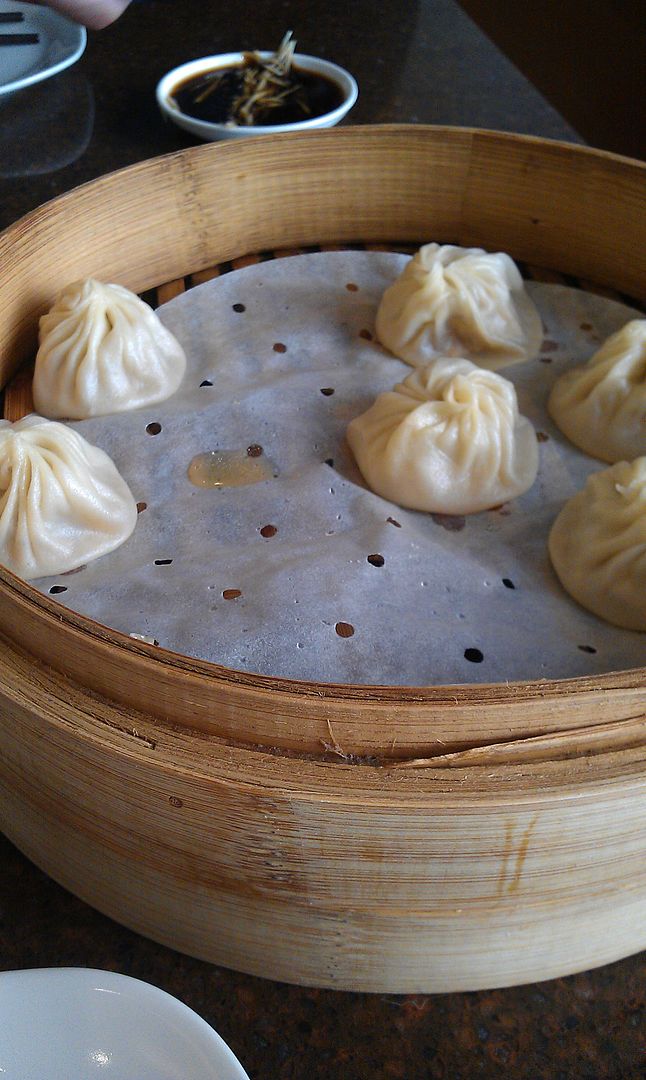 Pork xian long bao in the steamer
We tried the chicken lo mein as well, but weren't much impressed.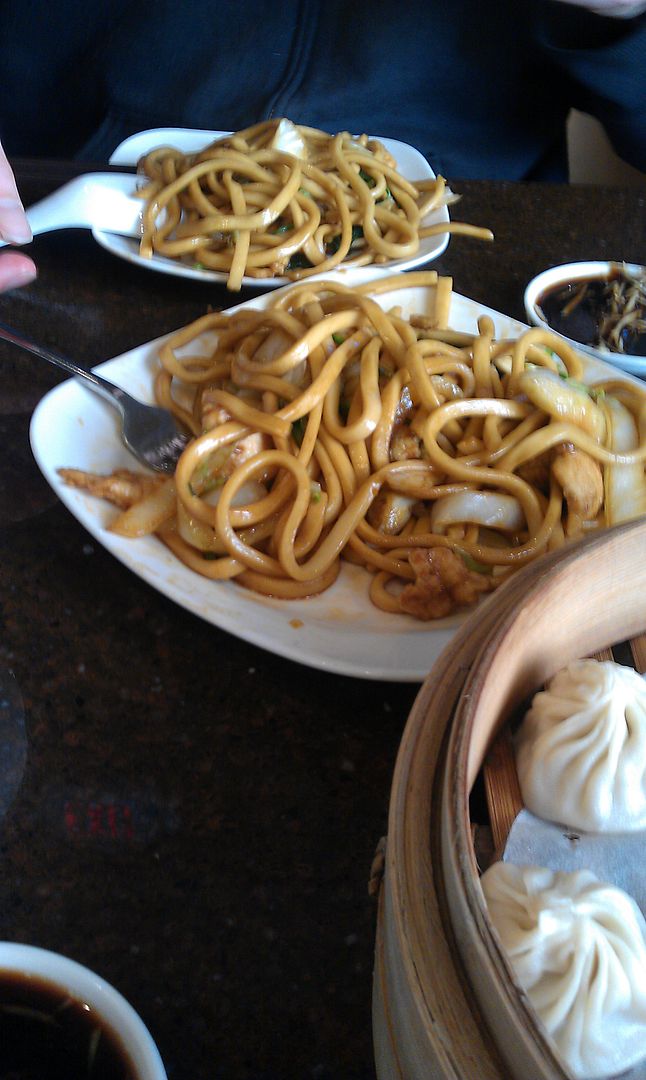 Chicken lo mein
The shu mai were excellent and at least as juicy as the xian long bao.


Pork and shrimp shu mai
Overall, a good meal, but the mediocre service was a bit of a damper. Ah well.