February 17, 2011 – 8:17 pm
Today's dinner was inspired by this one on AllRecipes. It was indeed fast, and I'm sure it would be kid friendly. Just the thing for a couple slightly upset tummies 😛 I served this with some quick braised brussels sprouts. Since they were so small, I left them whole, just peeling off the outer couple leaves and cutting a shallow x into the core.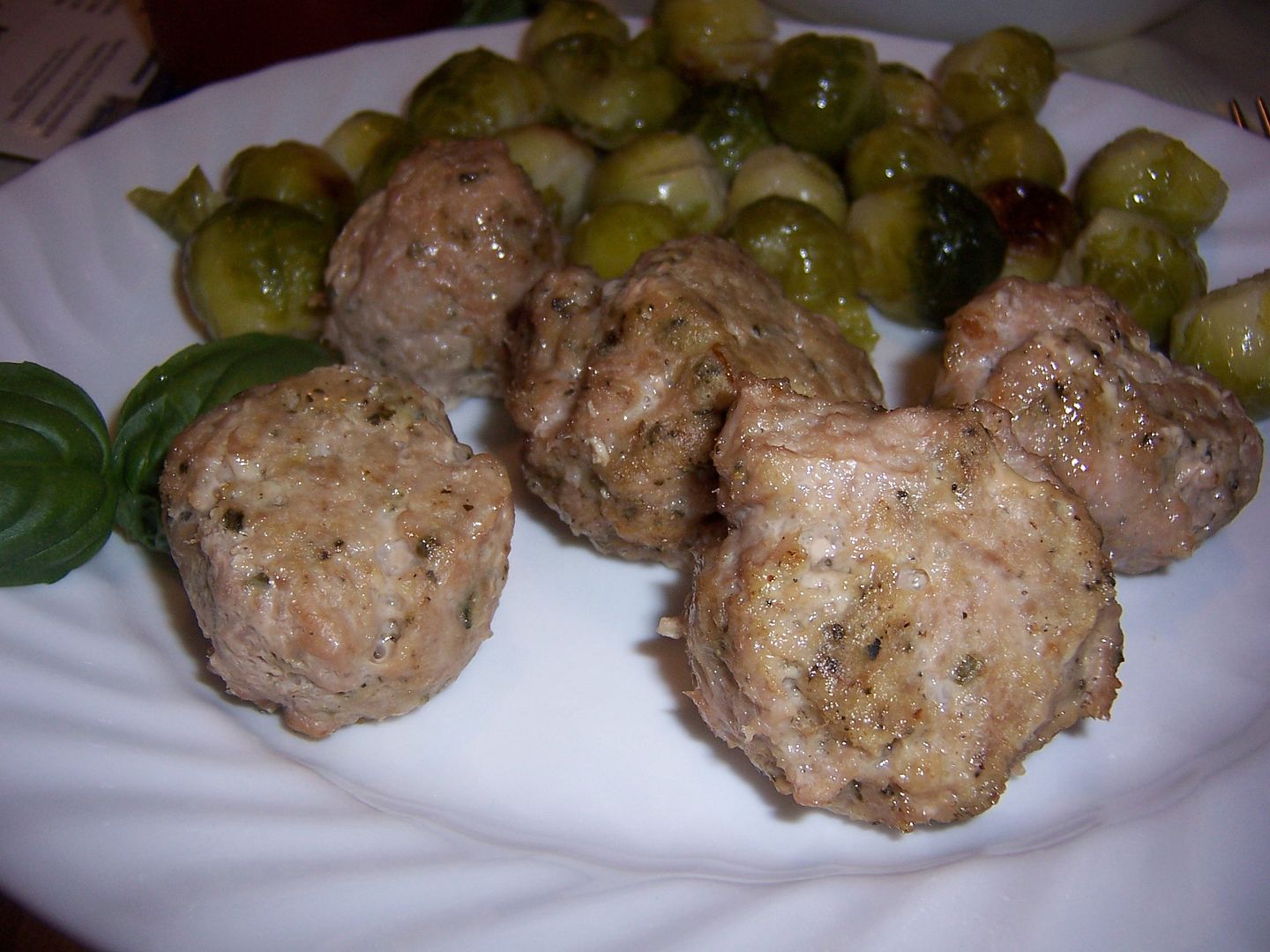 Turkey Meatballs
Makes 18 meatballs – 4 dinner servings or 8-9 appetizers
20 oz ground turkey (93% lean)
1 egg, lightly beaten
1/3 cup plain bread crumbs
1/4 tsp black pepper
1/2 tsp dried oregano
1/2 tsp dried basil
1/8 tsp garlic powder
1/8 tsp onion powder
non-stick spray
Place a 9″ x 13″ inch baking sheet in the oven. Preheat the oven to 350 degrees F.
While the oven and the pan are preheating, mix together the turkey, egg, bread crumbs, and spices in a mixing bowl. When the oven is hot, pull the baking sheet out of the oven and spray it with non-stick spray. Use a #40 disher (or an ice cream scoop) to form meatballs, placing them on the hot sheet about 1/2 inch apart.
Bake the meatballs for 15 minutes, then turn them over and bake for another 10 minutes or until the internal temperature is 145 degrees F. If desired, move the meatballs to a marinara sauce to simmer for a few minutes, or just serve as is.