December 30, 2010 – 6:33 pm
This was inspired by this Food Network recipe. The pears go quite well with the lamb, and the rosemary garlic rub is quite good. I served this with some gnocchi.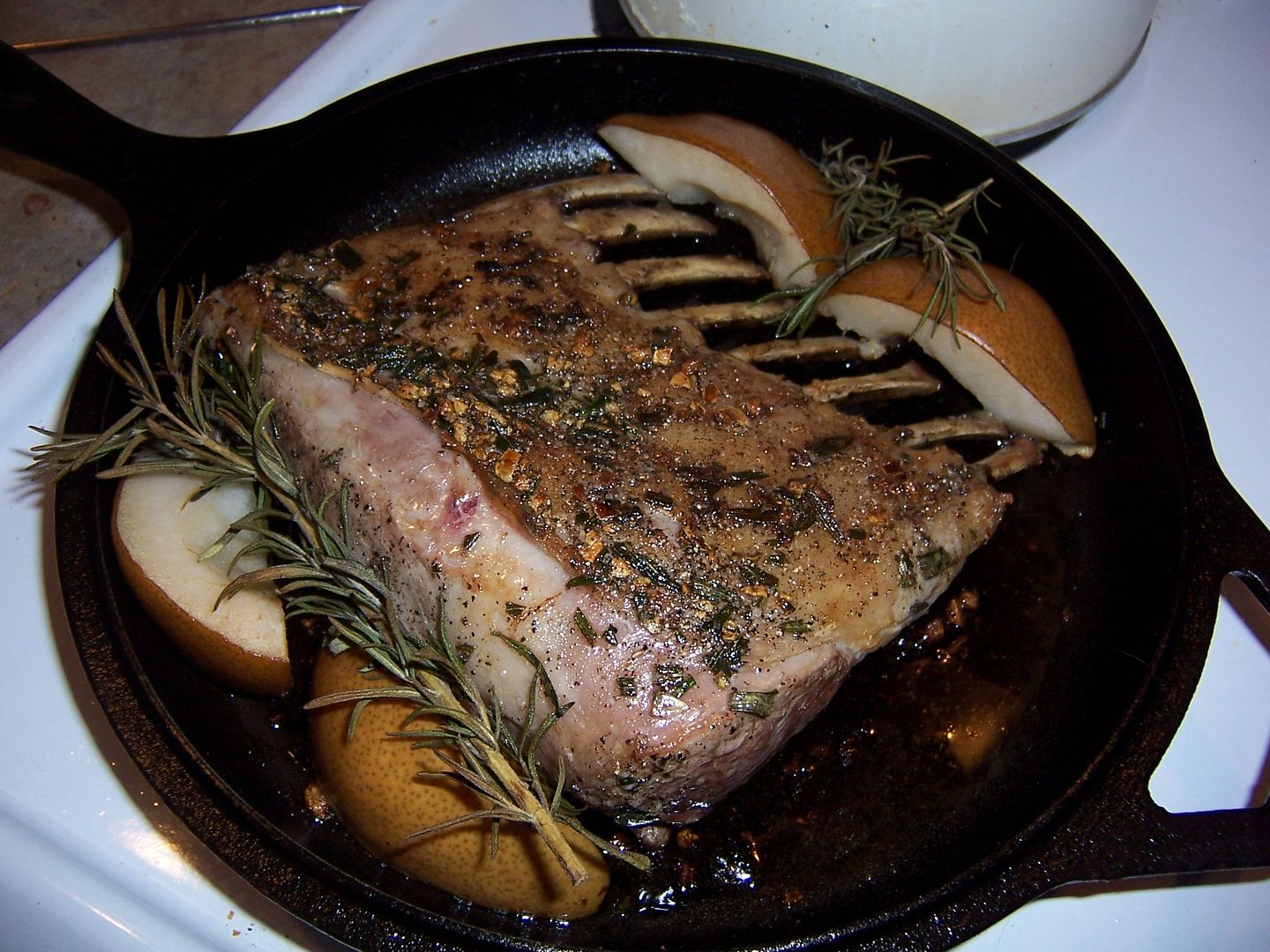 Rosemary Garlic Rack of Lamb with Roasted Pears
Serves 4
1 rack of lamb, about 1.5 lbs
4 sprigs fresh rosemary, divided
4 cloves garlic
2 tbsp olive oil, divided
1/2 tsp kosher salt
1/2 tsp black pepper
2 d'Anjou (or other firm fleshed) pears
Preheat the oven to 375 degrees F.
Strip the leaves off of 2 of the sprigs of rosemary. Finely chop the leaves with the garlic and mix with 1 tbsp of olive oil and the salt and pepper to form a wet rub. Let the flavors mingle for 5 minutes. Rub the mixture all over the rack of lamb and let rest another 2 minutes.
Cut the pears into quarters lengthwise and core the pieces.
Pour the other tbsp of olive oil in a cast iron or other oven proof skillet and heat over medium high heat. Place the rack of lamb in the skillet, fat side down, and cook until browned, about 4 minutes. Flip them lamb over bone side down and brown, 2-3 minutes. Add the pear quarters and place the other two rosemary sprigs on top of them.
Move the skillet to the oven and cook to desired doneness, about 15 minutes and an internal temperature of 135 degrees F for medium rare. Remove from the oven and let rest for 5 minutes before cutting the rack into individual chops and serving.