December 12, 2010 – 7:52 pm
This is a treat I make most years around Christmas time. It's very easy, rich, and delicious. I made a double batch, using a 9″ x 13″ pan, cut it into smaller pieces, and I'm taking most of it into work. 🙂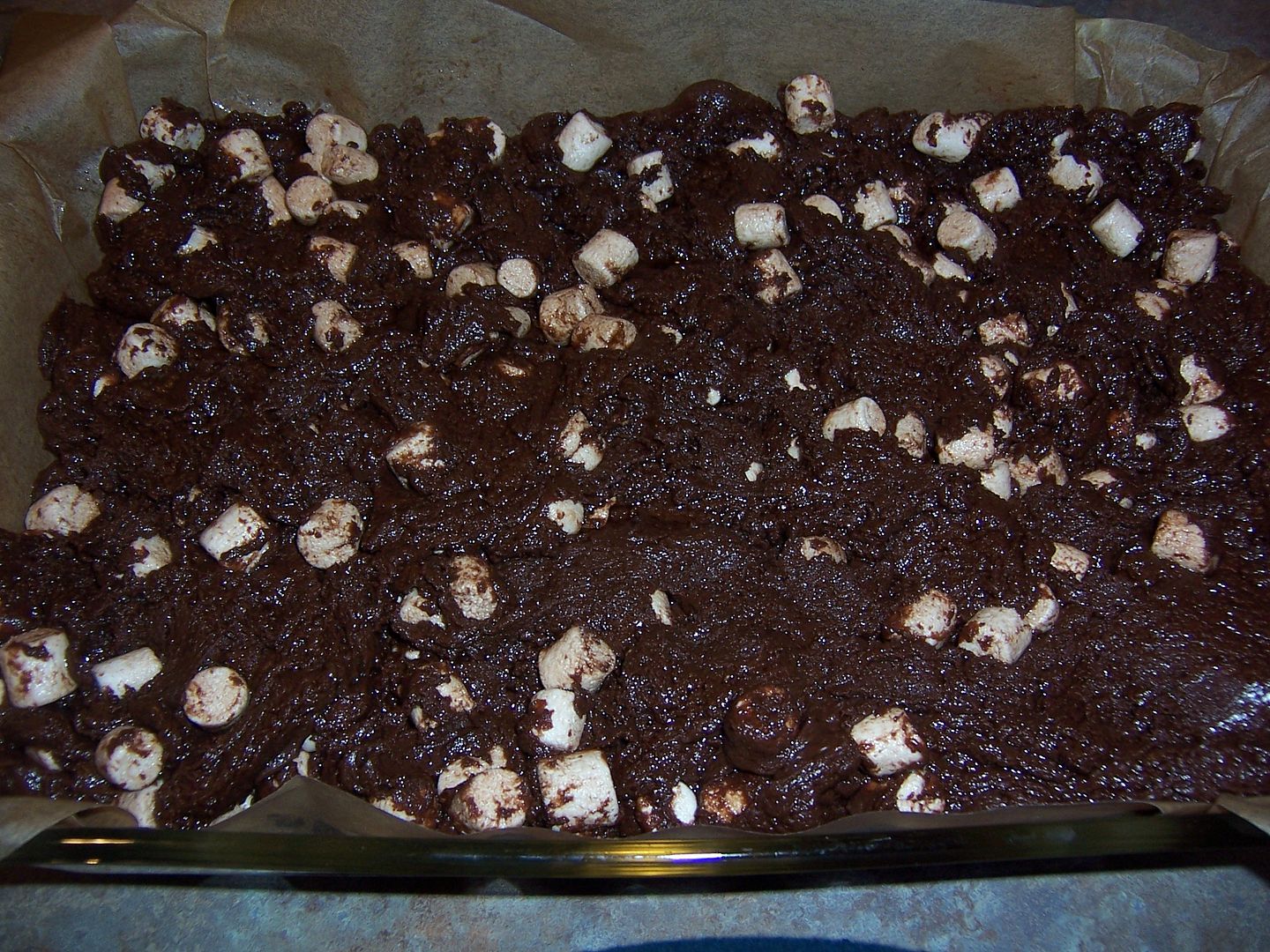 Chocolate Fudge with Marshmallows
Makes 1.5 lbs
Ingredients:
18 oz (3 cups) semi-sweet chocolate chips
1 can (14 oz) sweetened condensed milk
1 tbsp butter
1 1/2 tsp vanilla extract
1 cup mini marshmallows
Line an 8 inch or 9 inch square cake pan with parchment paper.
Put the chocolate chips, sweetened condensed milk, and butter into a large microwaveable bowl. Heat the mixture on medium high (70%) for one minute. Stir the mixture with a spatula and return to the microwave for another minute at medium high heat. Stir again until the mixture is smooth and well combined. If your microwave does not do power settings, do this in 30 second bursts, as the chocolate can burn. Stir in the vanilla and salt to combine well, then fold in the marshmallows. Pour the mixture into the cake pan and smooth into an even layer.
Chill in the fridge for 2 hours or until firm. Turn the fudge out onto a board and cut into 16 squares. Store the fudge in a tightly sealed container in the refrigerator or at room temperature.