October 24, 2010 – 1:41 pm
These are my absolute favorite pumpkin cranberry bread baked into a mini muffin form. Instant easy portion control and an easy to share treat for taking into work. I just moved desks on Friday so I'm finally co-located with the group I've been working with all year, and I figure these will be a nice treat to say hi 🙂 Each mini muffin has just over 1 Weight Watchers Point. I used my little size 50 disher
to portion each muffin, which worked beautifully.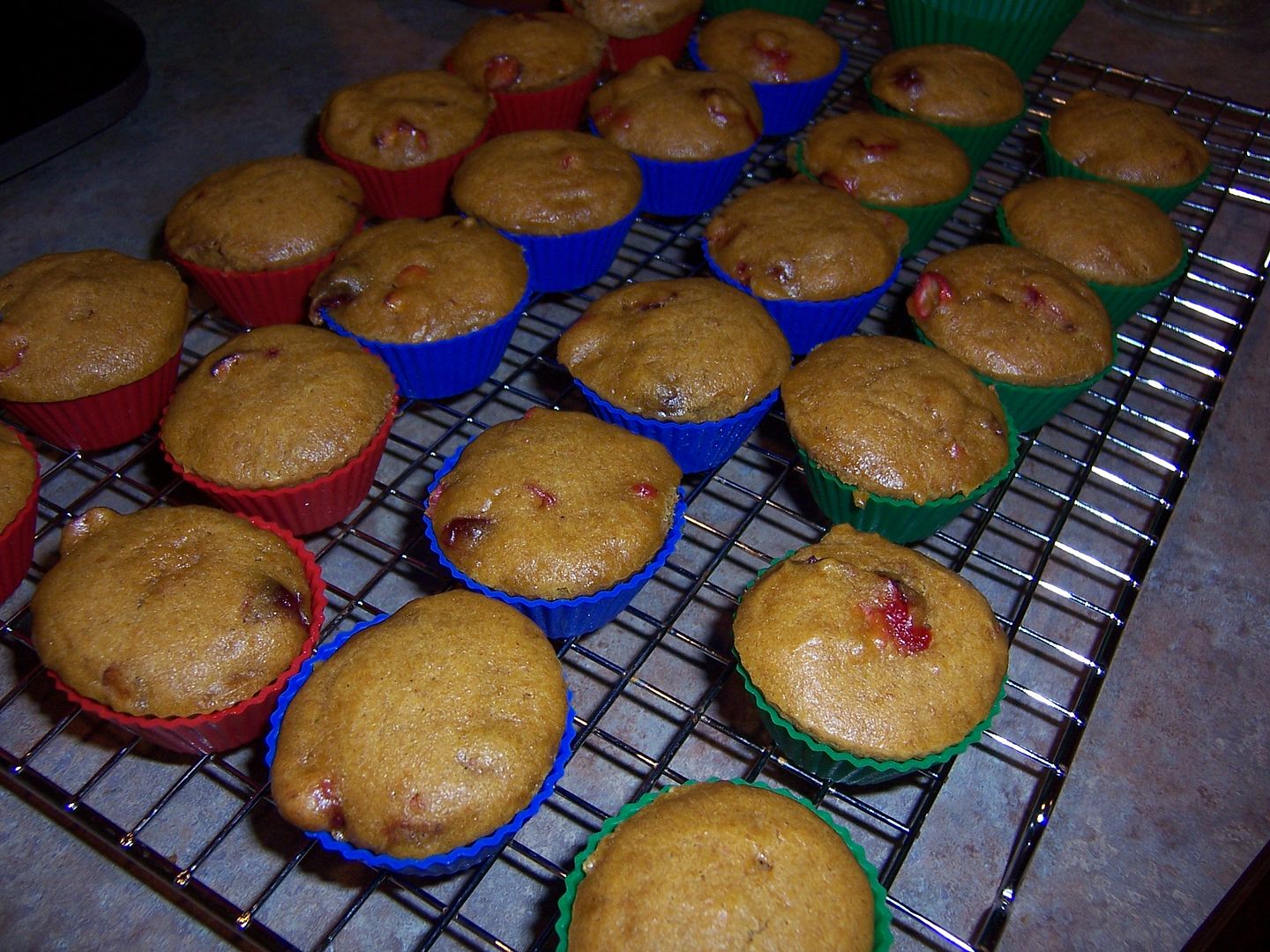 Mini Pumpkin Cranberry Muffins
Makes 30 mini muffins
1 1/8 cup all purpose flour
1/2 tsp cinnamon
1/8 tsp allspice
1/8 tsp nutmeg
1 tsp baking powder
1/4 tsp salt
1 egg
1/2 cup white sugar
1/2 cup light brown sugar
1/2 of a 15 ounce can pumpkin puree
1/4 cup vegetable oil
1/2 cup fresh cranberries, coarsely chopped
Preheat oven to 350 degrees F. Spray mini muffin cups with non-stick spray.
In a mixing bowl, combine flour, spices, baking powder and salt. Combine egg, sugars, pumpkin and oil in small mixing bowl, and beat until just blended. Stir the wet mixture into the dry until the batter is just moistened. Fold the cranberries into the batter. Spoon the batter into the prepared muffin cups.
Bake for 40 minutes to an hour or until a toothpick inserted into the middle of a muffin comes out clean.
Let cool for at least 30 minutes before serving.