July 17, 2010 – 7:46 pm
I did some random baking this weekend. First, a (very) "rustic" (aka, ugly) raspberry lime crostata thingy. I got a flat of raspberries that turned out to be not so great, so I stirred in about 1/4 cup of flour, 1/4 cup of sugar, and the juice of two key limes and placed the mixture in the center of a store bought pie crust that I folded up around and baked at 425 degrees F for 15 minutes, then at 375 degrees F for another 40 minutes. The filling escaped some, and the pie treatment couldn't make the berries good, but it was an improvement.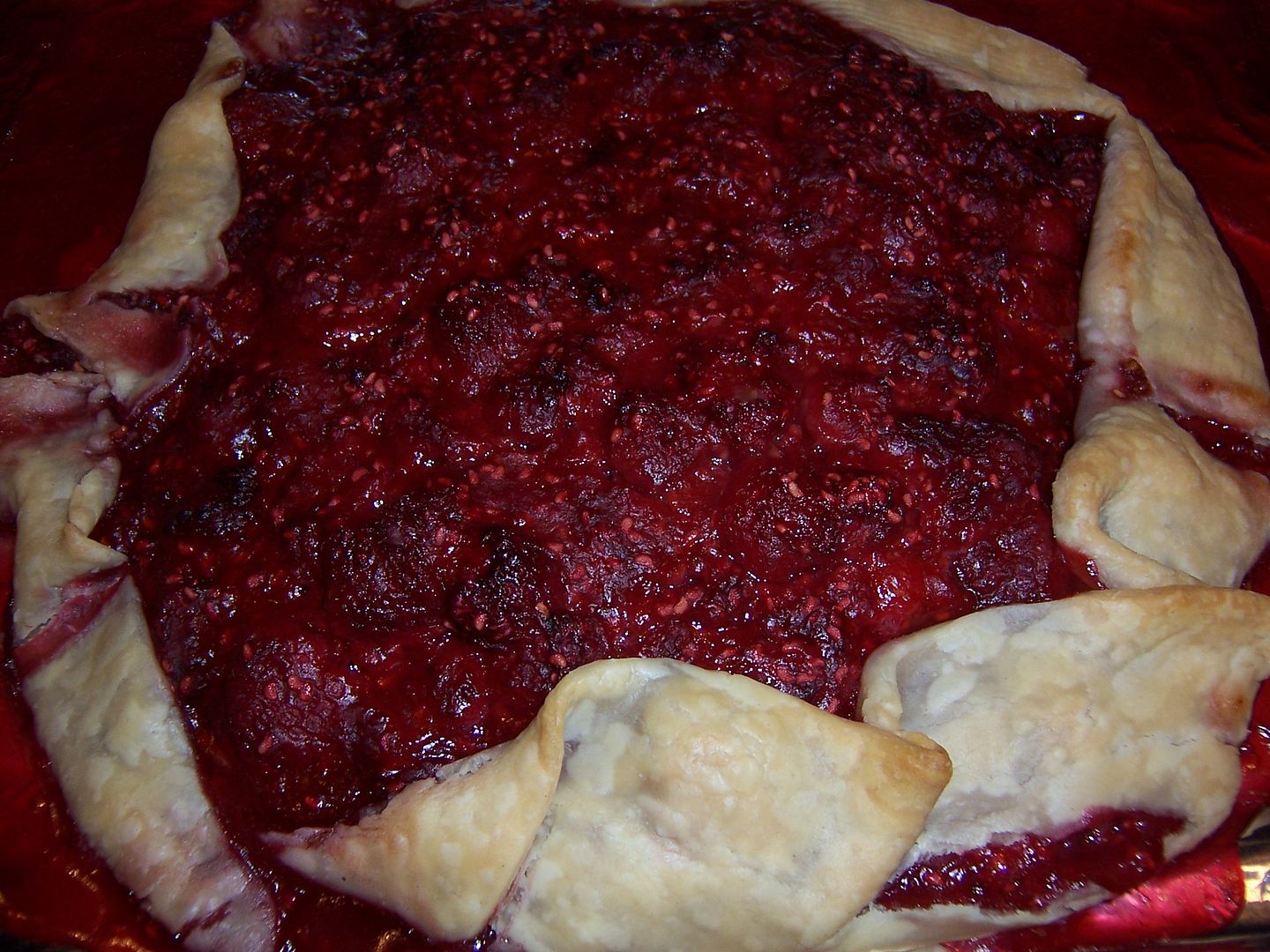 Second, I made a loaf of beer bread with my hard red wheat flour from my CSA and some local Scuttlebutt beer. It turned out quite nicely.