June 17, 2010 – 7:19 pm
I've never had turnips that I can recall, but these sweet little globes have sold me for life on them! I could have eaten the whole bunch on my own, but I was nice and shared with Shaun 😛 The gorgeous farm fresh roots needed nothing more than a quick braise. They have a flavor similar to nicely cooked brussels sprouts, with a bit more sweetness to them. I loved these and look forward to trying more in the future.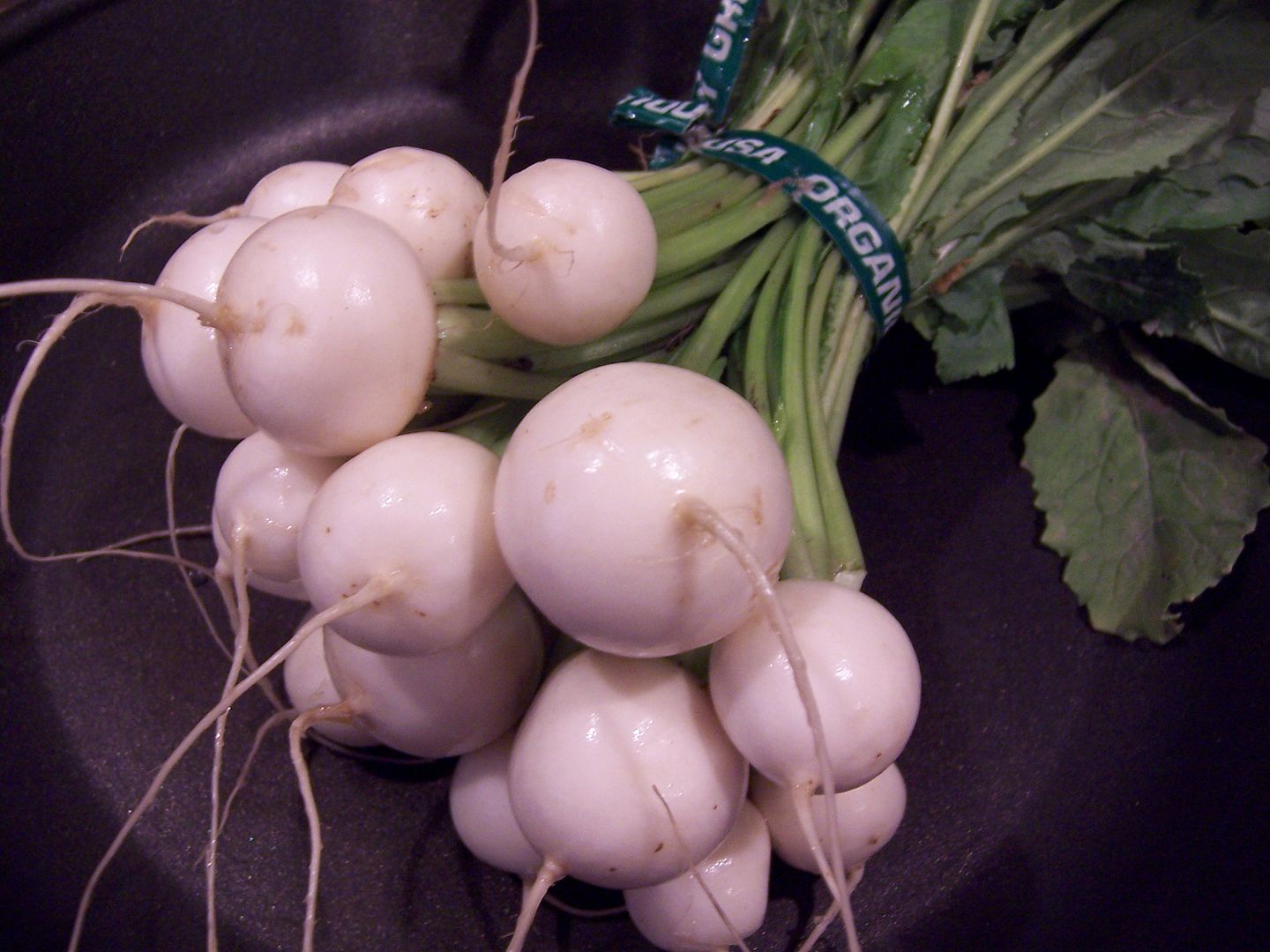 Braised Baby Turnips and Turnip Greens
Serves 2
1 bunch baby white turnips with greens still attached, about 12-14 oz
1 tbsp butter
kosher salt and black pepper
1/2 cup water
Trim both ends from the turnips and cut any especially large ones in half. Cut the leaves from the greens, discarding the stems and any yellowing leaves. Wash the turnips and leaves well.
Melt the butter in a large skillet. Toss the turnips and greens to coat and season with salt and pepper. Add the water and cover. Cook for 7-8 minutes, or until just turning fork tender. Remove the cover and let the remaining water boil off. Brown the turnips in the butter, about 3-4 minutes total after removing the cover. Serve warm.