June 2, 2010 – 5:37 pm
Barramundi is a mild white fish that the store had on sale this week. I'm sure this would work great with any other mild white fish as well, like tilapia or even cod or halibut. The lemon caper piccata sauce complements the fish very nicely. This was a very nice light dinner!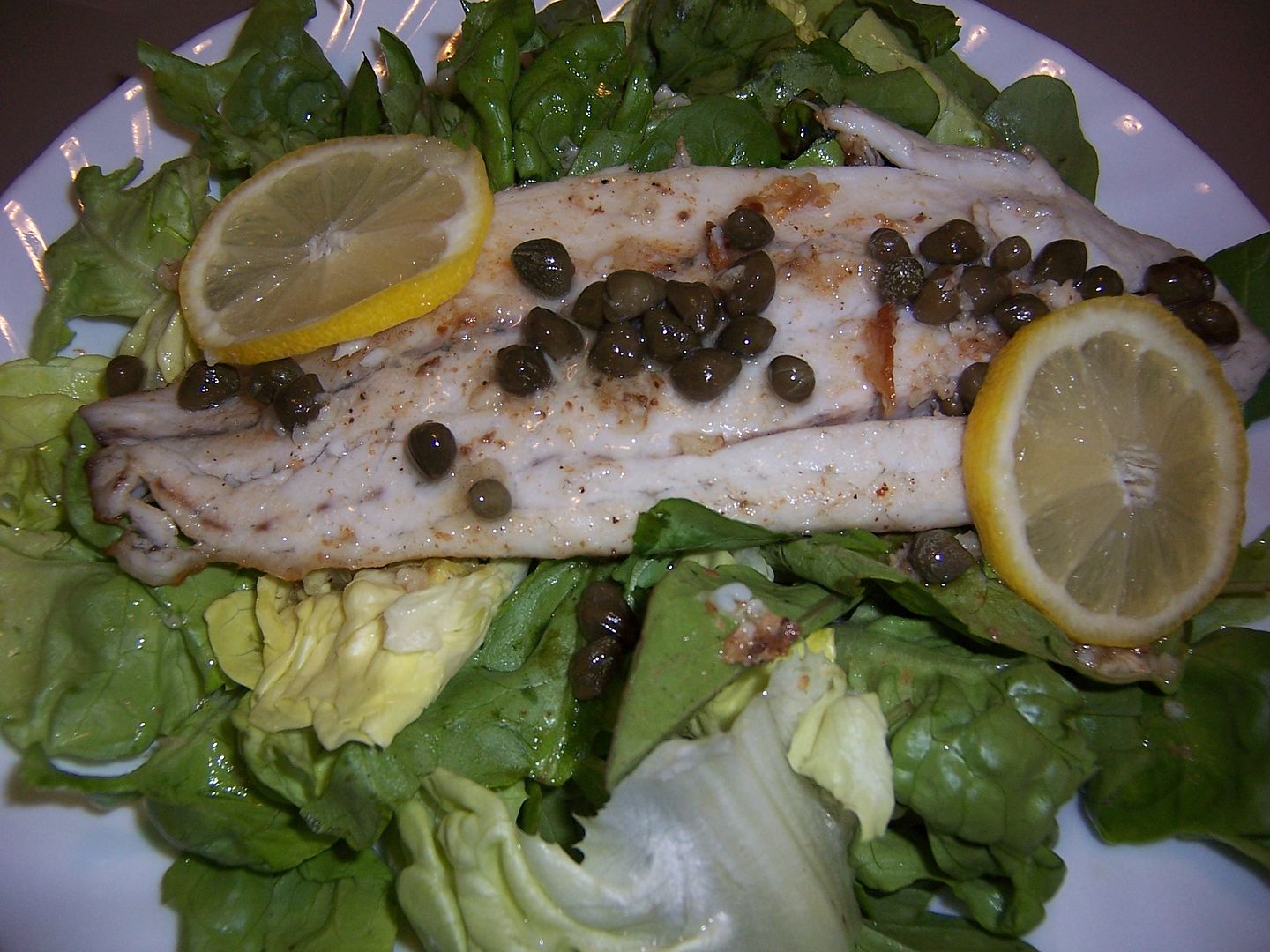 Barramundi Piccata over Greens
Serves 2
1 small head bibb or butter lettuce
3 oz baby arugula
2 small lemons
1 clove garlic
1/2 tbsp capers
1 tbsp butter
1/2 tbsp olive oil
2 fillets barramundi or other mild white fish
kosher salt and black pepper
Wash and dry the lettuce and arugula. Toss to combine and heap onto two plates.
Squeeze the juice of one of the lemon into a small bowl. Add the garlic and capers and set aside. Slice the other lemon into thin slices and set aside as well.
Melt the butter and heat the olive oil in a large skillet over medium heat. Add the fish fillets and season lightly with salt and pepper. Cook for 2-3 minutes on each side, or until just starting to brown and cooked through. Place a fillet on top of each pile of greens, leaving as much of the oil and butter in the skillet as possible. Return the skillet to the heat and add the lemon juice, garlic, and capers and deglaze the pan, stirring to make a light sauce. Cook for 1 minute to meld flavors, then spoon over the top of the fish and greens. Top with fresh lemon slices and serve warm.