April 5, 2010 – 5:51 pm
Another re-post from early in the blog with a new and improved picture. These appear in our dinner menu at least once every couple weeks – they're just so easy and flavorful, not to mention fast. All great qualities for a weeknight meal!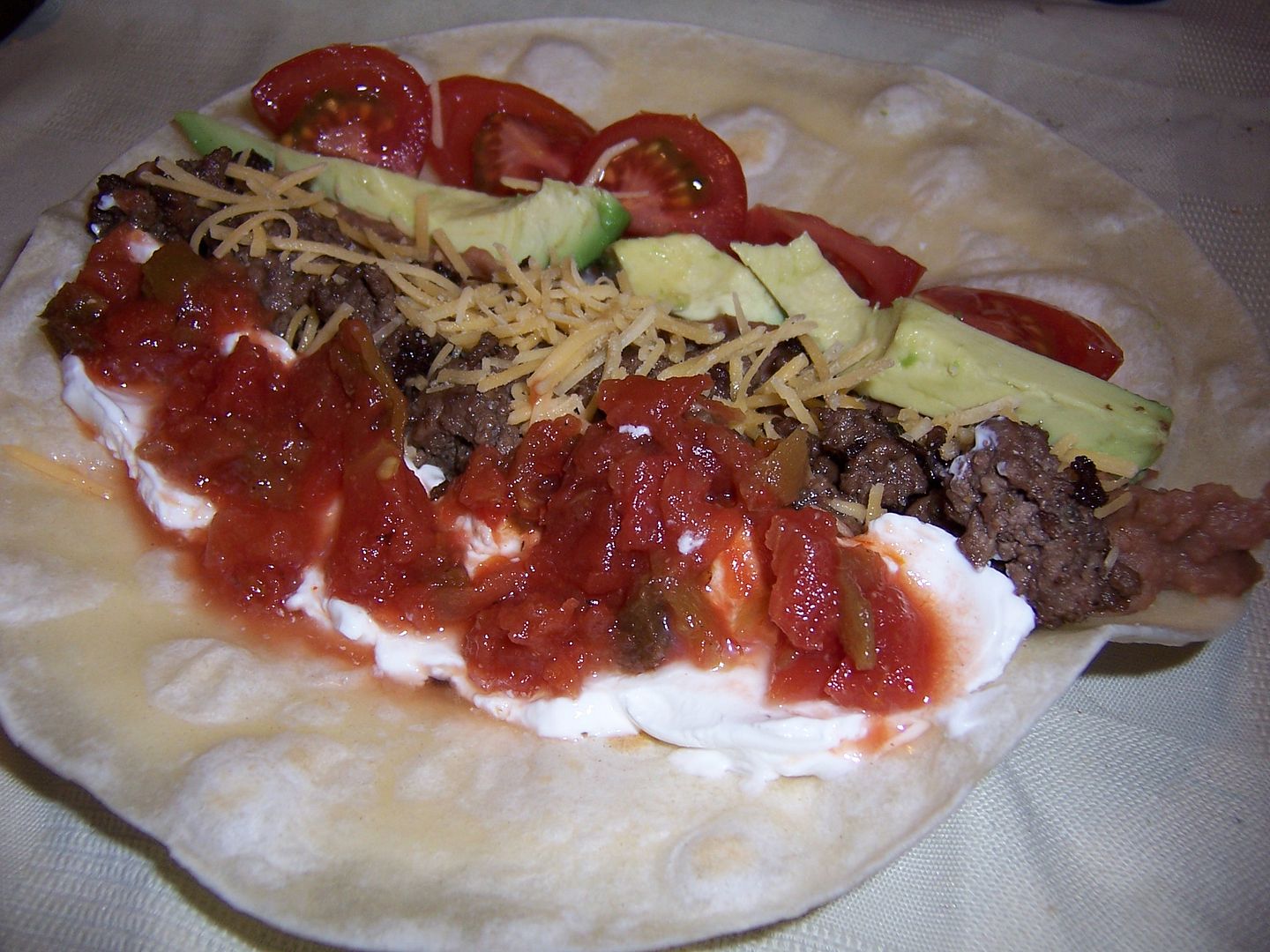 Beef and Bean Burritos
Serves 4
1 lb lean ground beef (15% fat works well)
½ tbsp chili powder
1 tsp cumin
¼ tsp onion powder
¼ tsp garlic powder
¼ tsp black pepper
½ tsp Mexican oregano (do not substitute Italian – just omit if you don't have)
Dash cayenne pepper
1 can refried beans, chili beans, or black beans
Lettuce
Tomato
Avocado
Sour Cream
Grated cheddar cheese
Salsa (I love 505 or El Pinto as they don't have any onion and do have lots of green chile)
4 burrito size tortillas (I love the Uncooked Flour Tortillas by Tortillaland
)
Spray non-stick cooking spray in a skillet. Brown the lean ground beef with chili powder, cumin, onion powder, garlic powder, black pepper, oregano, and cayenne pepper over medium high heat. Warm up beans in the microwave or over medium heat in a sauce pan. Warm up tortillas for 20 seconds in the microwave or 10 seconds on each side in dry skillet or on a griddle. Cut up some tomatoes, lettuce, and avocado, and grate some cheese. Assemble burrito with fillings as you see fit.