December 20, 2009 – 6:56 pm
This is a warming soup that uses up some leftover ham. A nice meal for a winter's evening! This is also great with black beans.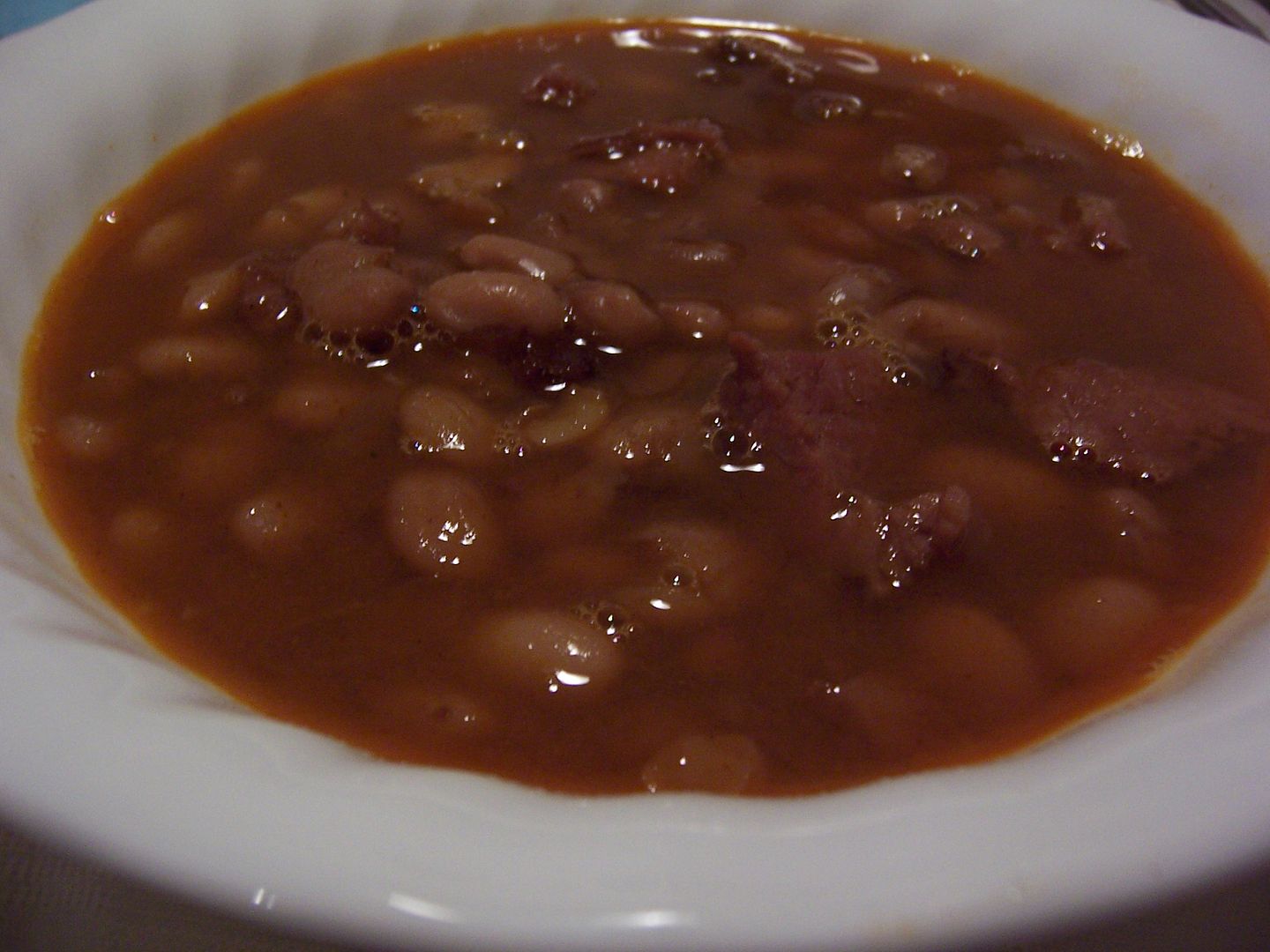 Ham and Bean Soup
Makes 8 servings (about 2 cups per serving)
1 lb dry pinto beans
1 lb ham, cut into small pieces
1 bone from a ham
½ cup packed brown sugar
1 tbsp Gebhardt chili powder
1 bay leaf
1 tsp black pepper
½ tsp salt
½ tsp onion powder
½ tsp cumin
2 cloves garlic, minced
1 quart chicken broth
2 cups water
Rinse the beans and pick out any stones or bad beans. Cover the beans in hot water and bring to a boil. Remove from the heat and cover for 1-2 hours. Dump out the soaking water and rinse the beans.
Return the beans to the pan and add the rest of the ingredients. Bring the beans to a boil then reduce the heat to low. Simmer for 2 hours or until the beans are tender. Remove bay leaf and discard. Remove ham bone, shred any meat off the bone, and stir it back into the beans.
Serve hot with some bread.