August 24, 2009 – 7:41 pm
Tonight was a resounding bust for dinner. Two packages of rancid meat, well before their sell-by dates, let alone use-by. So irritating. We ended up ordering Chinese, but I did make this quickie apple topping and some bisquick biscuits for dessert. I'm sure it would go great on vanilla ice cream too.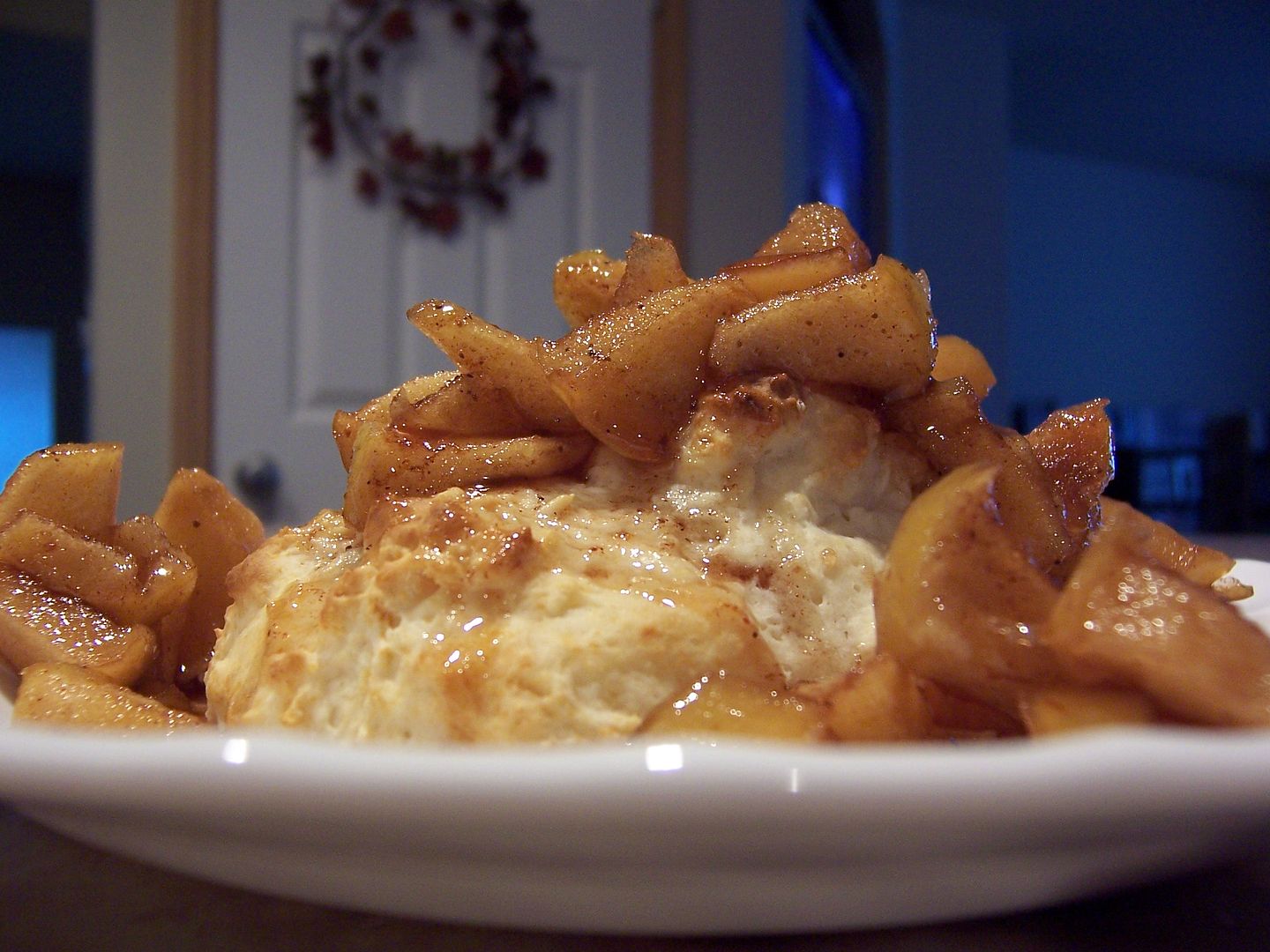 Cinnamon Apple Topping
Serves 2
1/4 cup sugar
1/4 cup water
1/4 tsp cinnamon
dash nutmeg, freshly ground
dash allspice
1 apple, cored and diced
Mix together the sugar, water, and spices in a saucepan over medium high heat. When the mixture reaches a boil and the sugar is dissolved, add the apple and stir to combine. Reduce heat to medium low and simmer for 10 minutes or until the apples are soft and the syrup is reduced to about 1/3 of its original volume. Serve over biscuits.